Echo Reservoir in Utah
We made a quick pit stop at Echo Reservoir in Utah. It was just off of Interstate 80 east.
---
Evanston, Wyoming
Our second stop of day 4 was in Evanston, Wyoming. We had a nice walk in the park and took some photos by the Bison statue.
---
On Wild Horse Canyon Road
A short walk away from Wild Horse canyon Road is an overlook of Green River, Wyoming.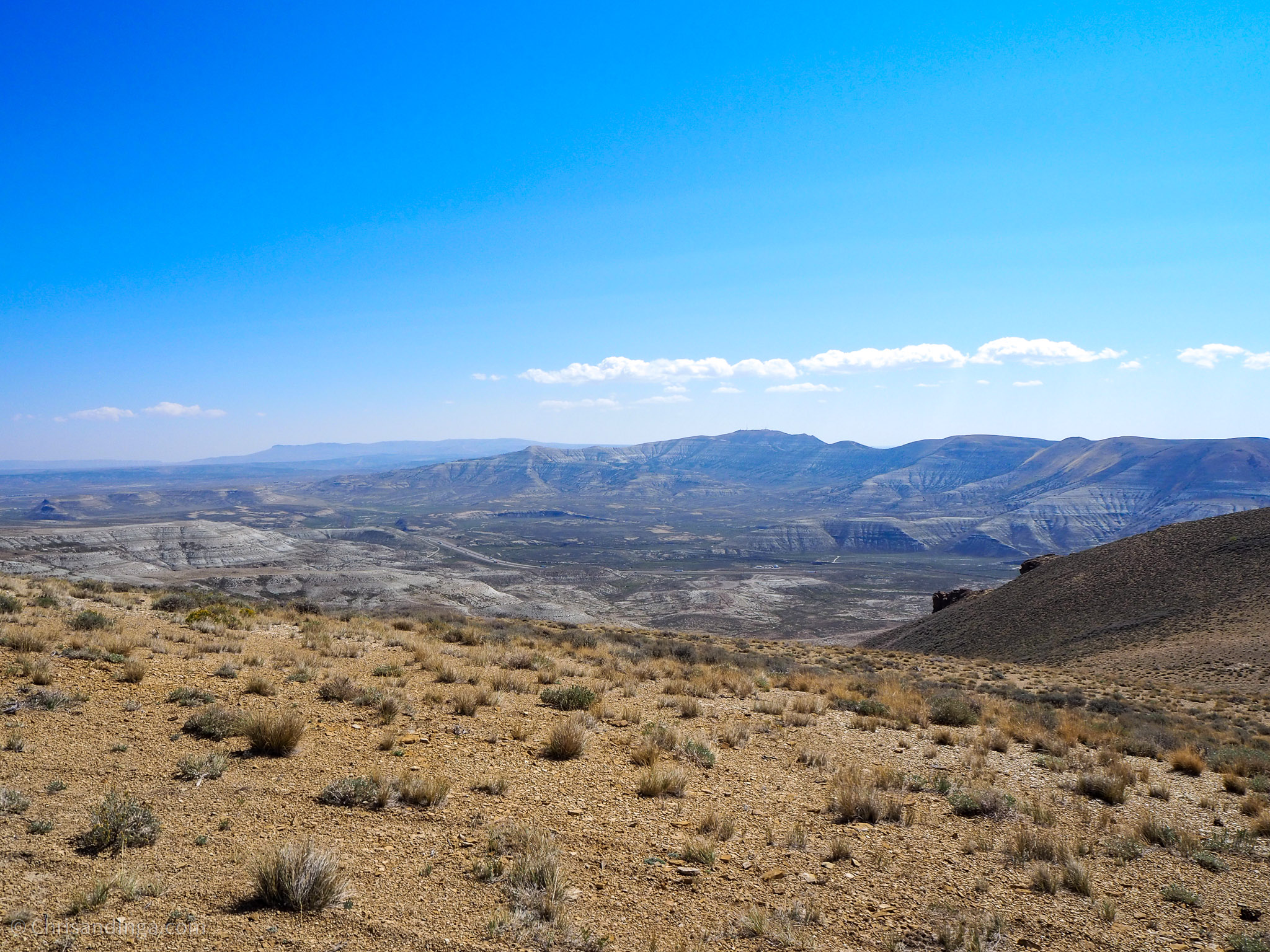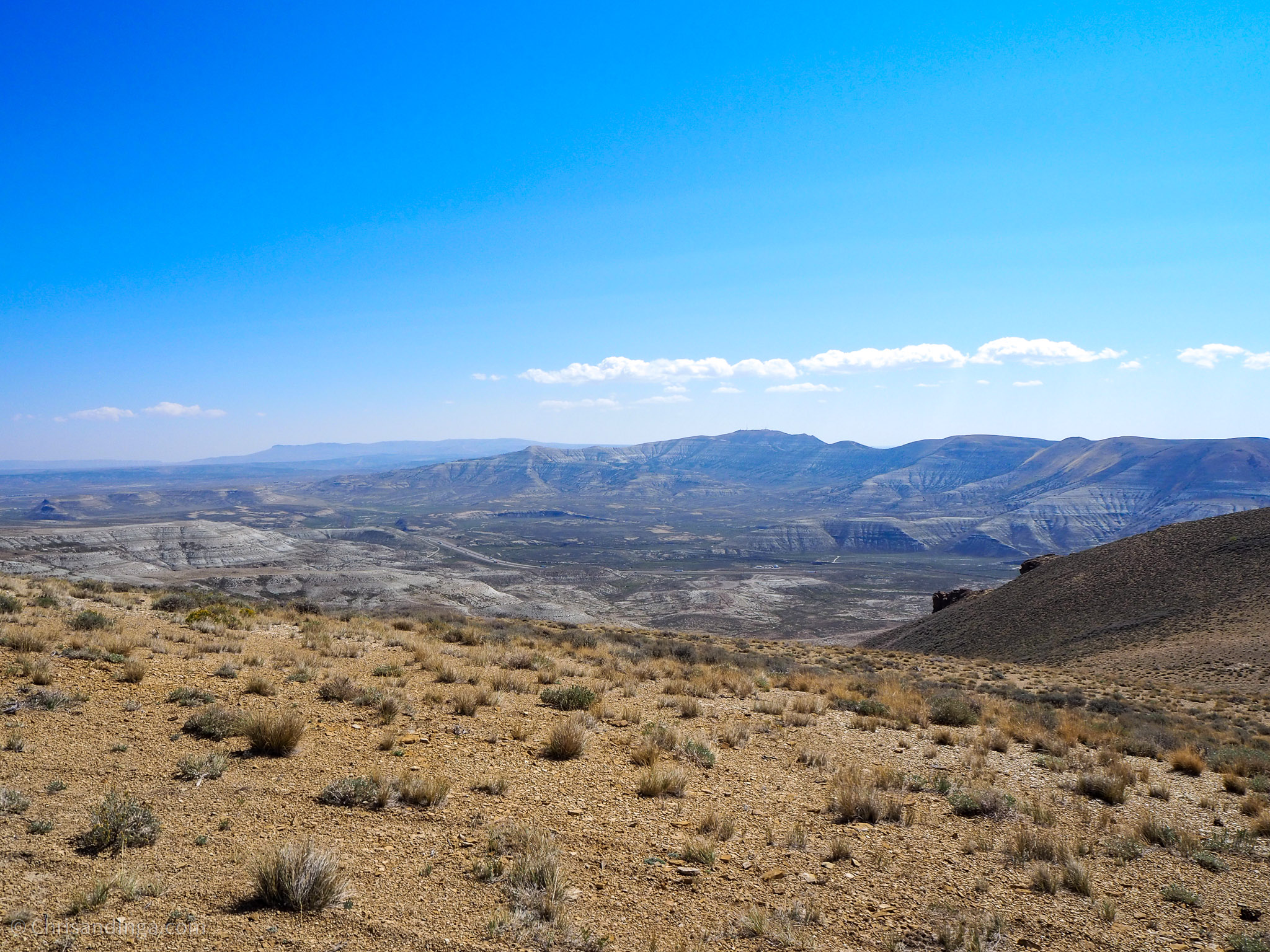 ---
Inga and Wild Horses
Inga kept her distance, but she wanted to get just a little bit of a better look at a few of the wild horses.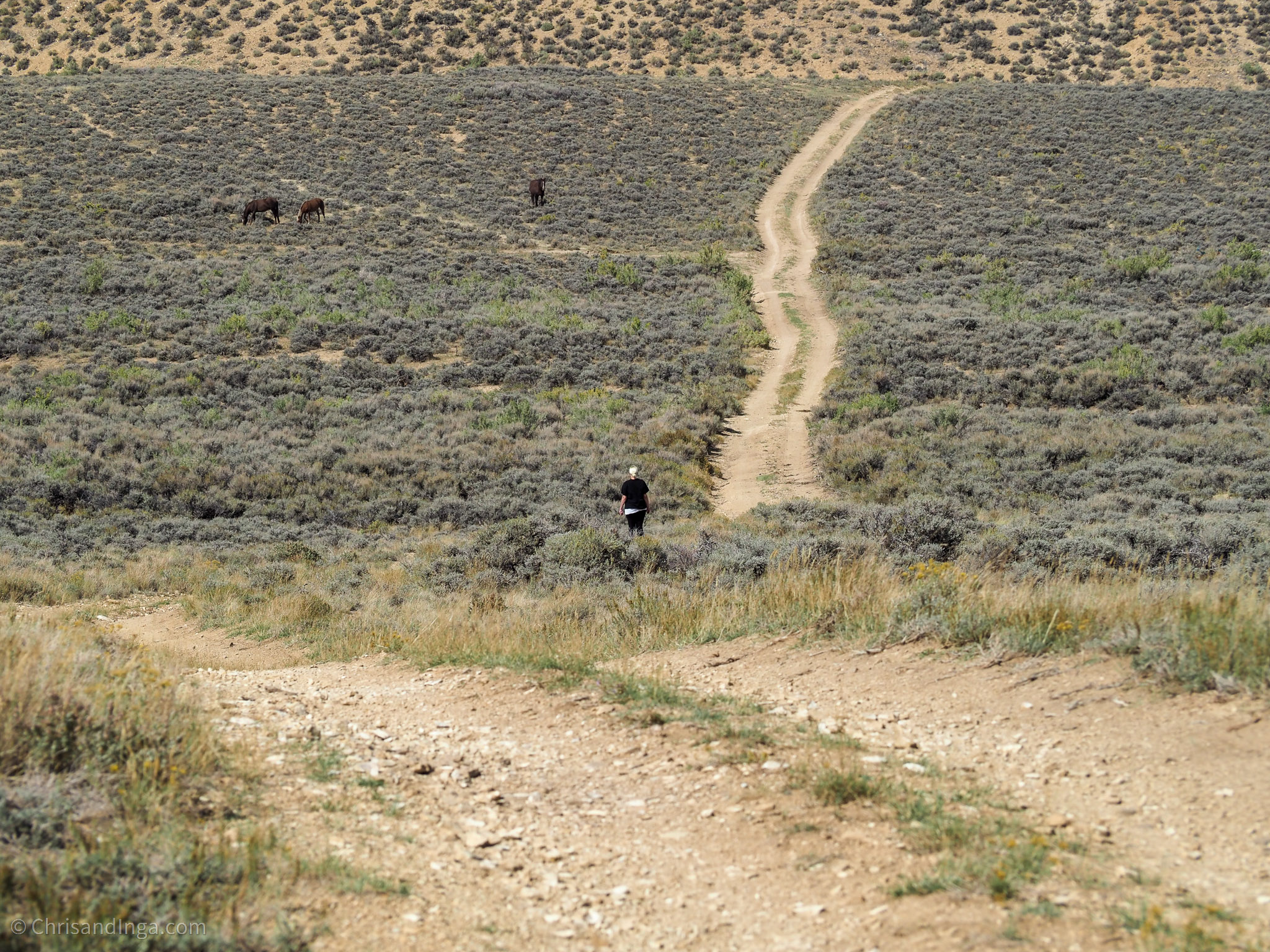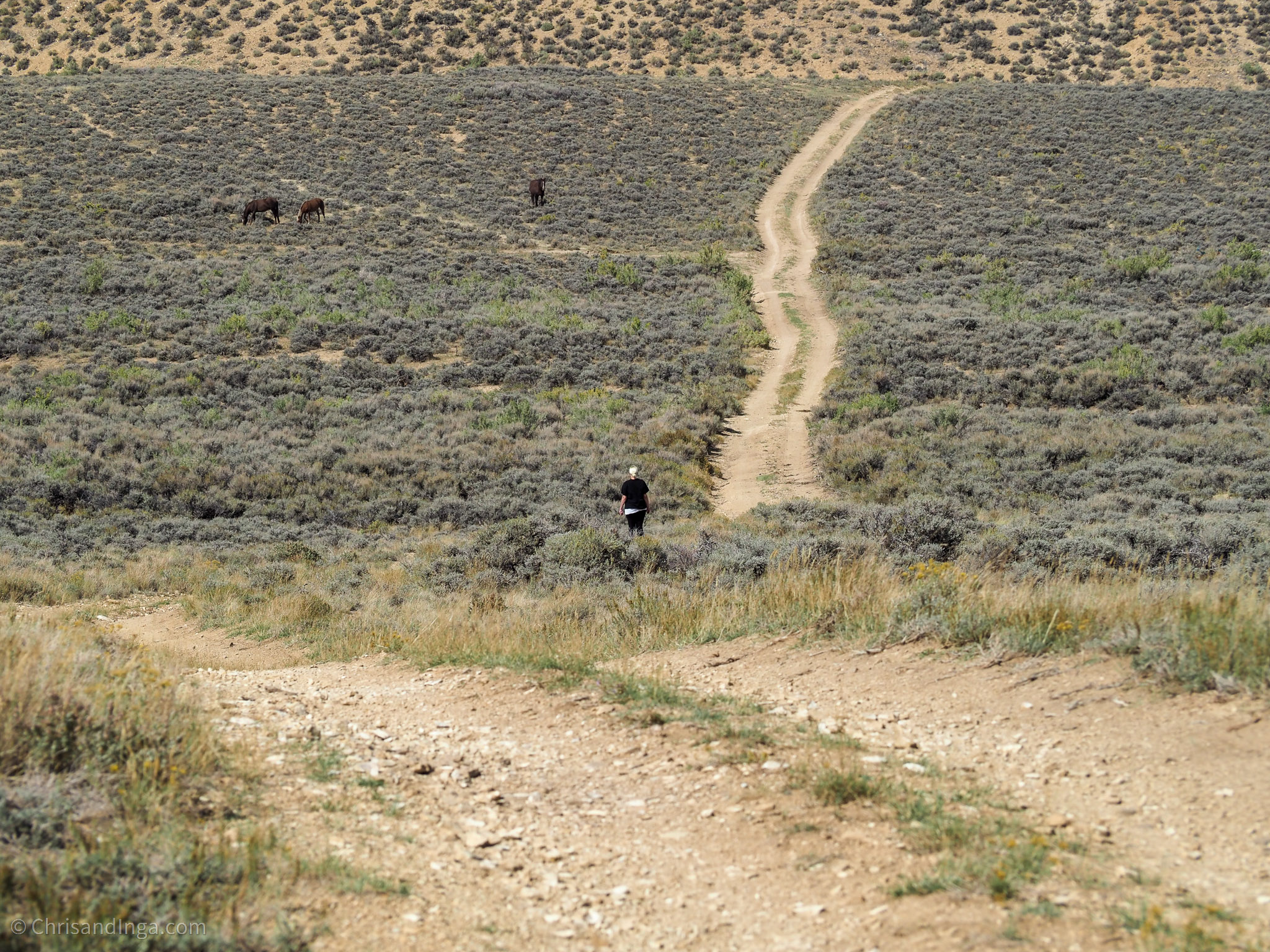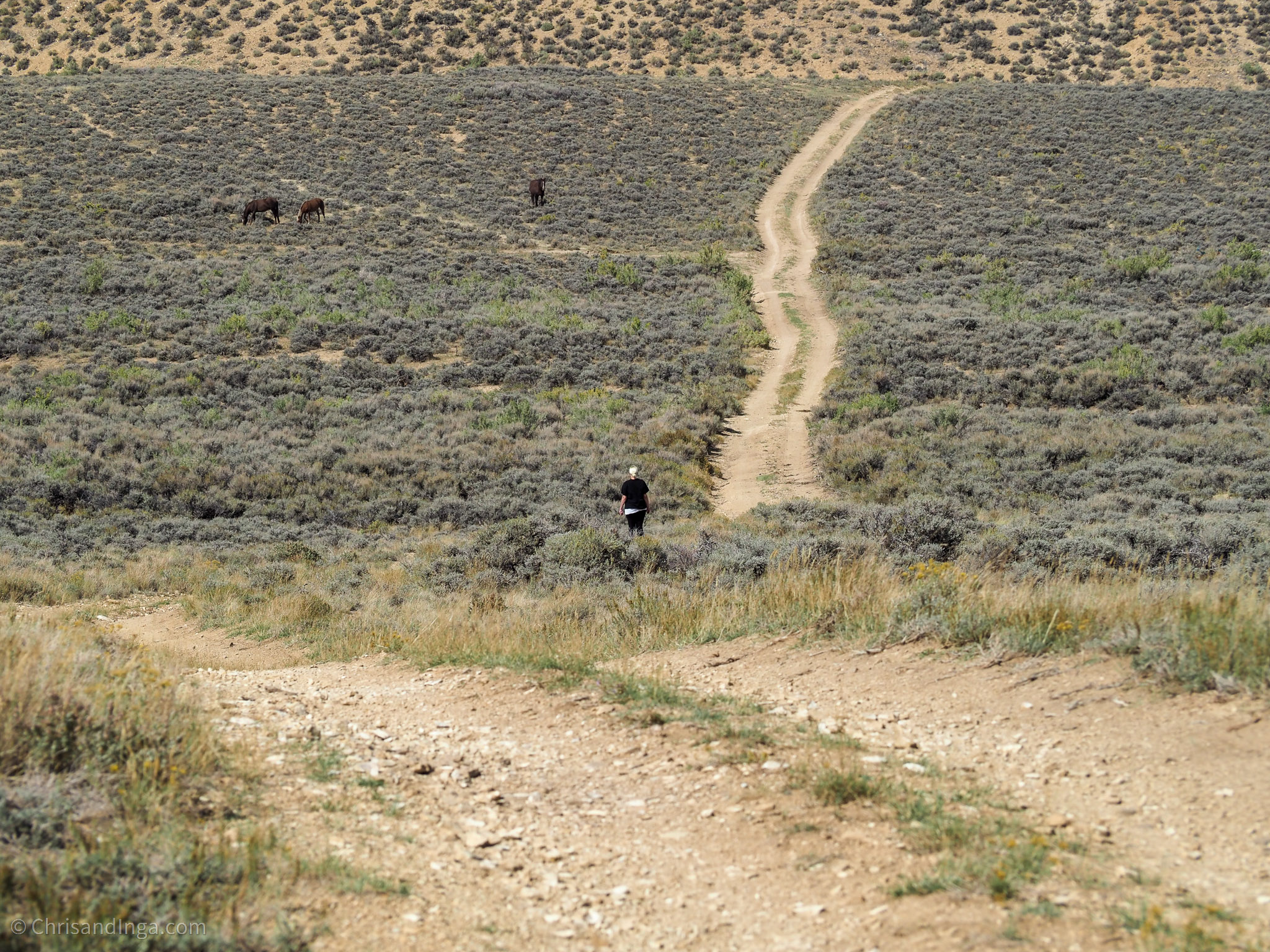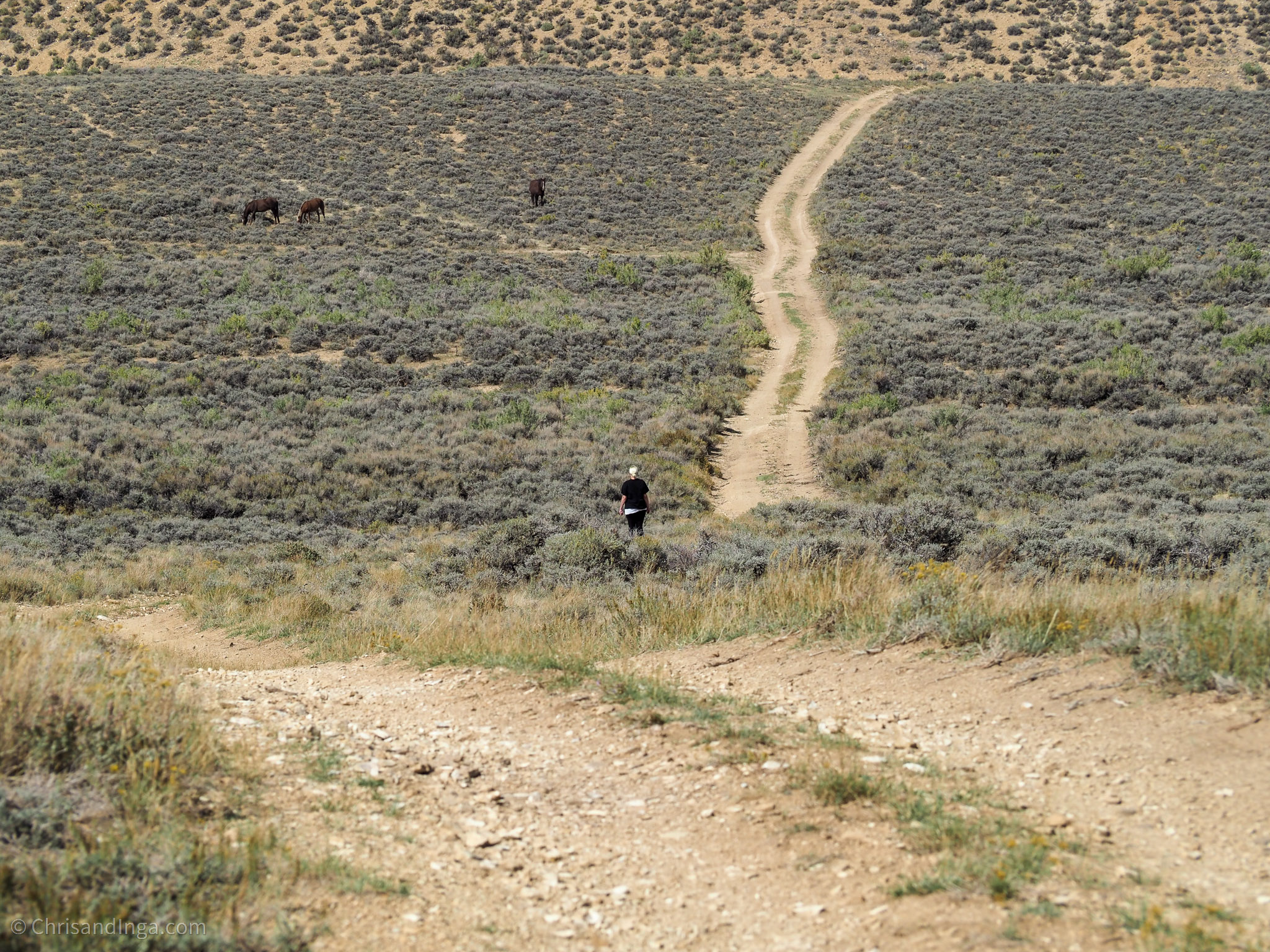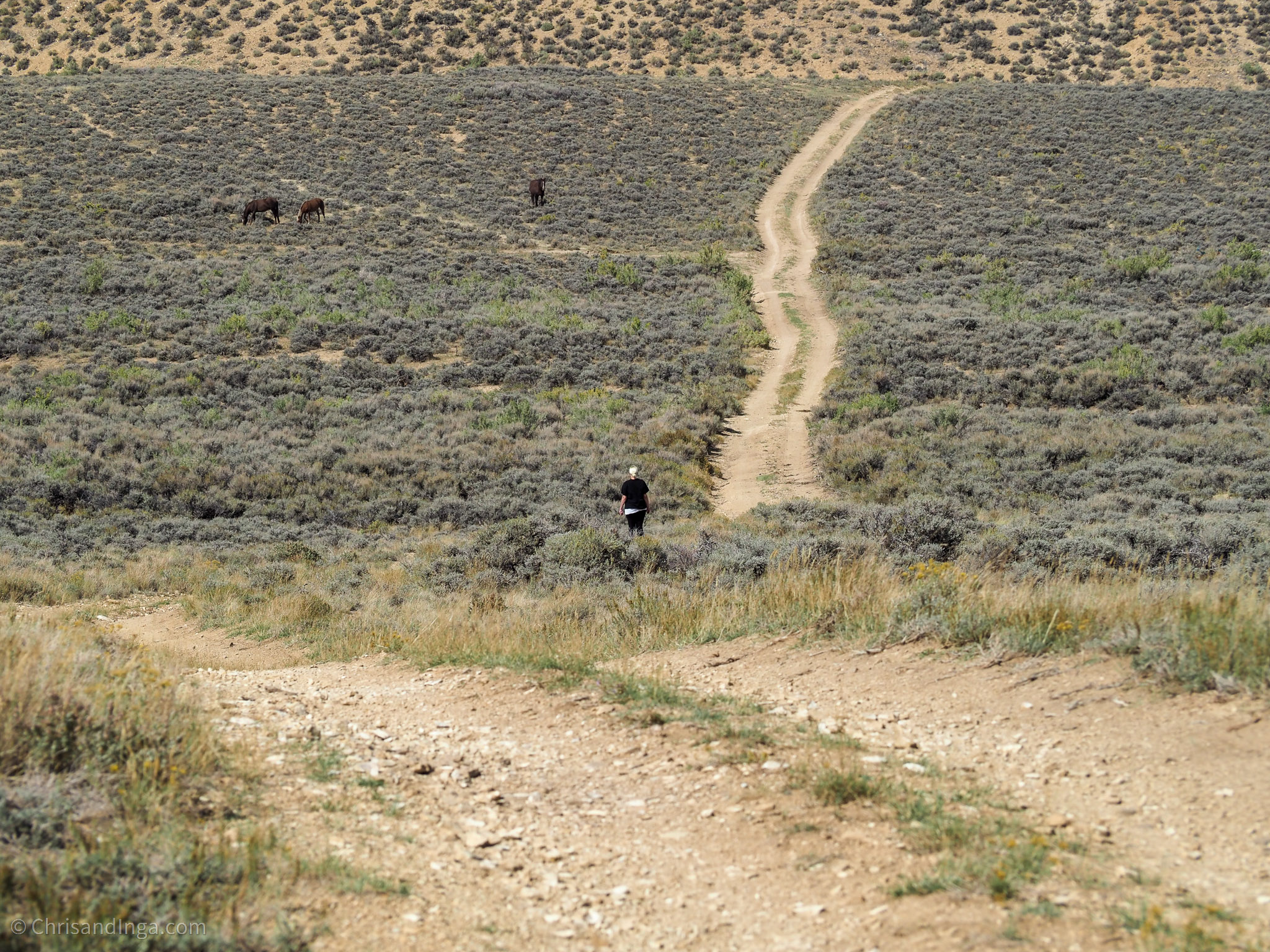 ---
Wyoming Asilinae
An Asilinae at our camp. I had to use Google lens to figure out what he was called. Luckily we had a slight cell phone signal up on the mountain.
---
Sunset in Green River
A couple of photos of the sunset from our camp in Green River, WY.
---