A Variety of Vegan Donuts
Inga had read online that Donut Palace offers a variety of Vegan friendly donuts every Saturday. We headed over there to find out and we weren't disappointed. Not only did they have several great Vegan friendly options, but their prices for the Vegan friendly donuts weren't double that of the non-vegan donuts, which seems to be the norm, or should I say a "Best Practice" in the food industry to charge double for anything marketed as Vegan.
---
Inside the Raspberry Filled Donut
Although I wasn't able to try each and every one of these delicious Vegan Donuts, I will say that the ones I did try were great. These are good enough to be sold everyday, and not just Saturday. I will have a google map for directions to Donut Palace below. If you head over there, tell them that Chris and Inga sent you, but also tell them that they should make these Vegan donuts more often.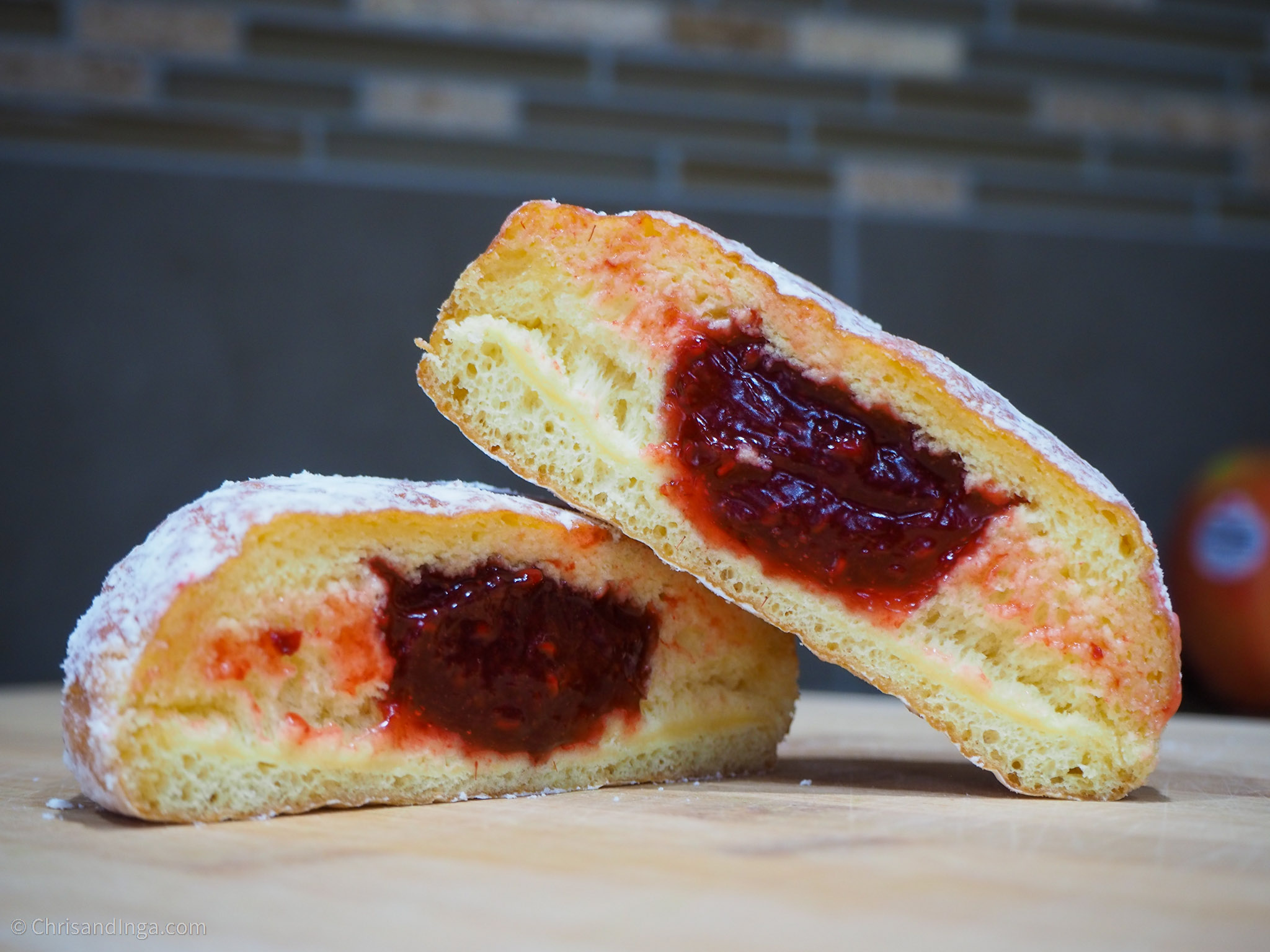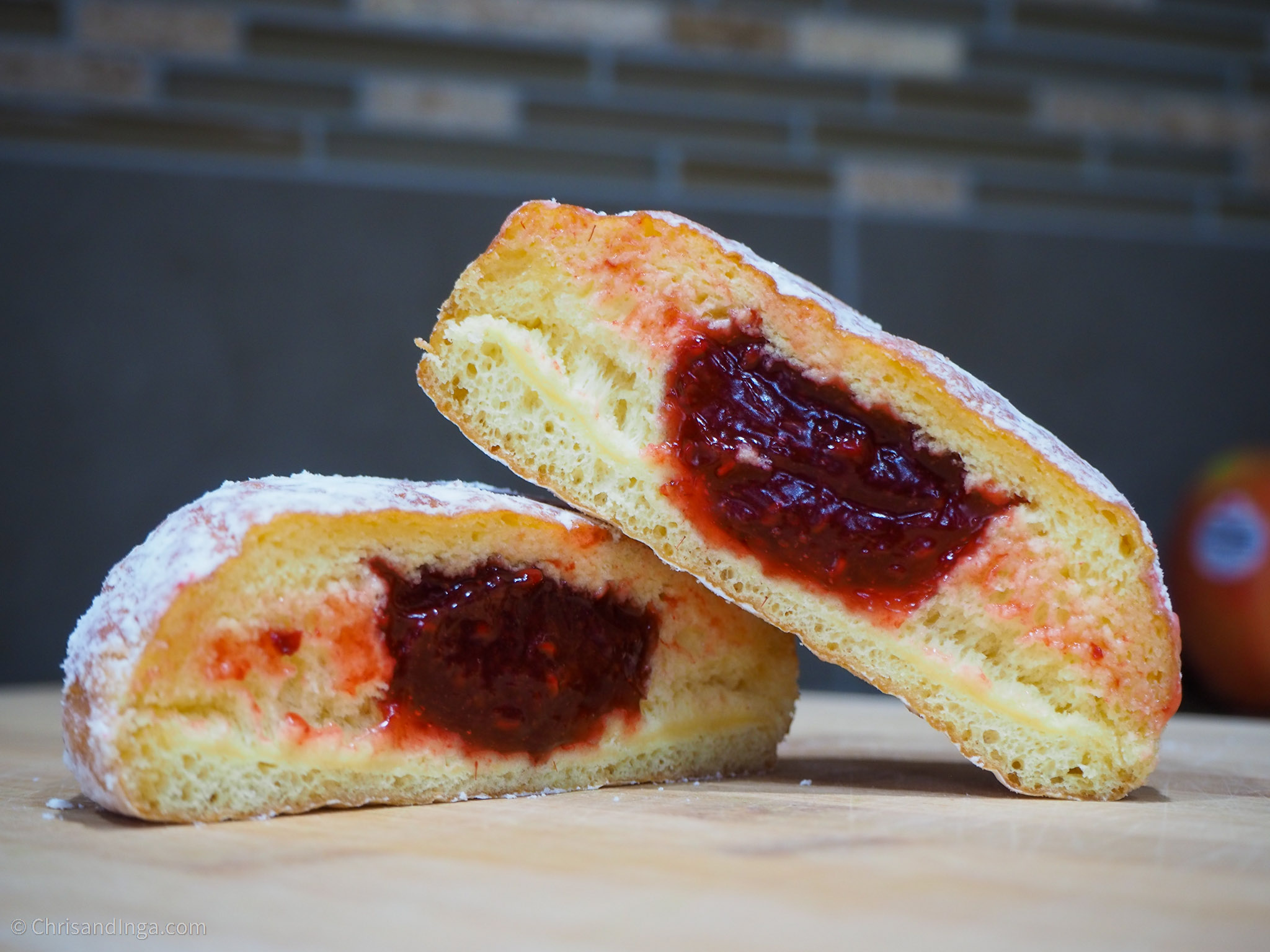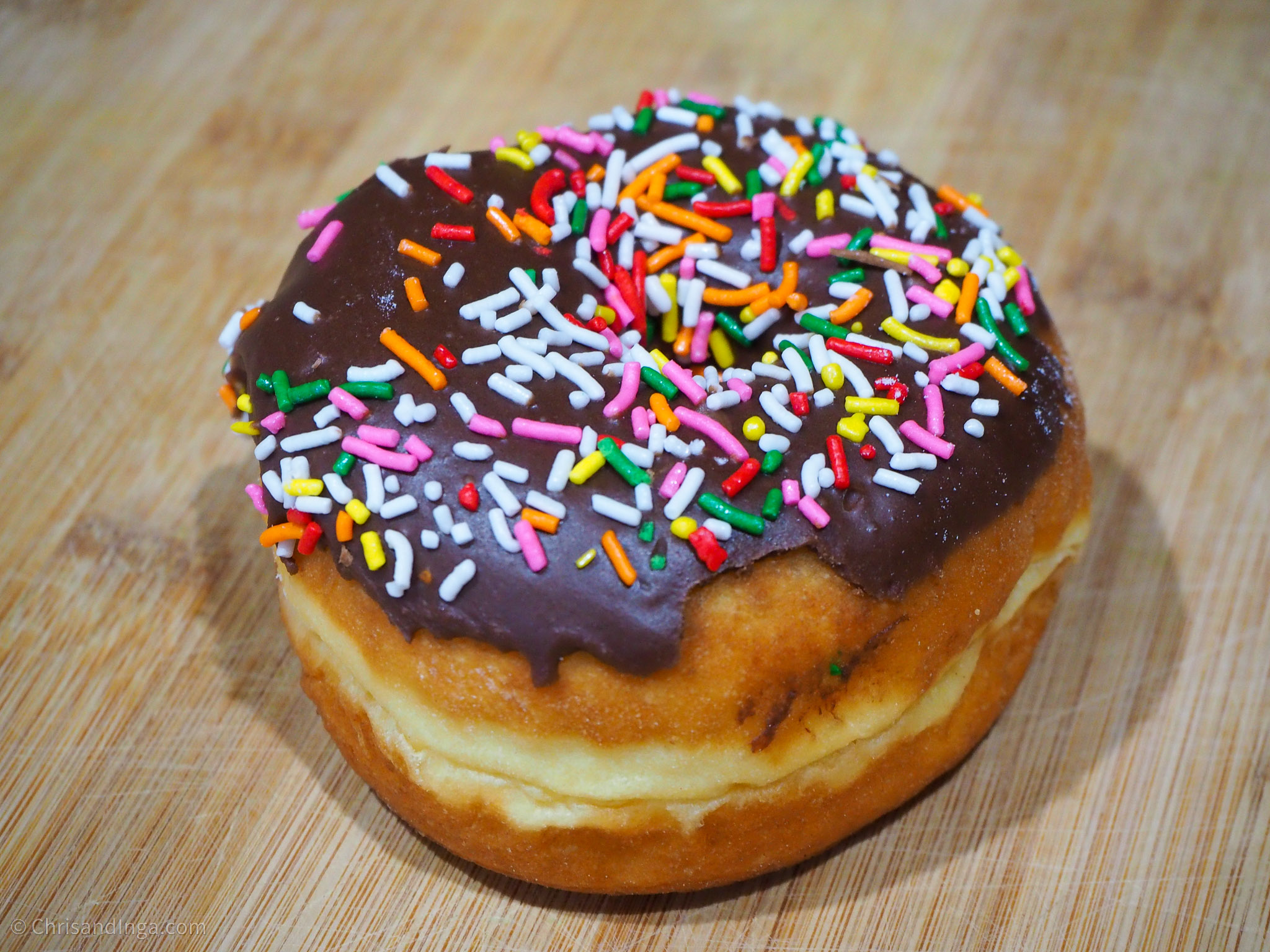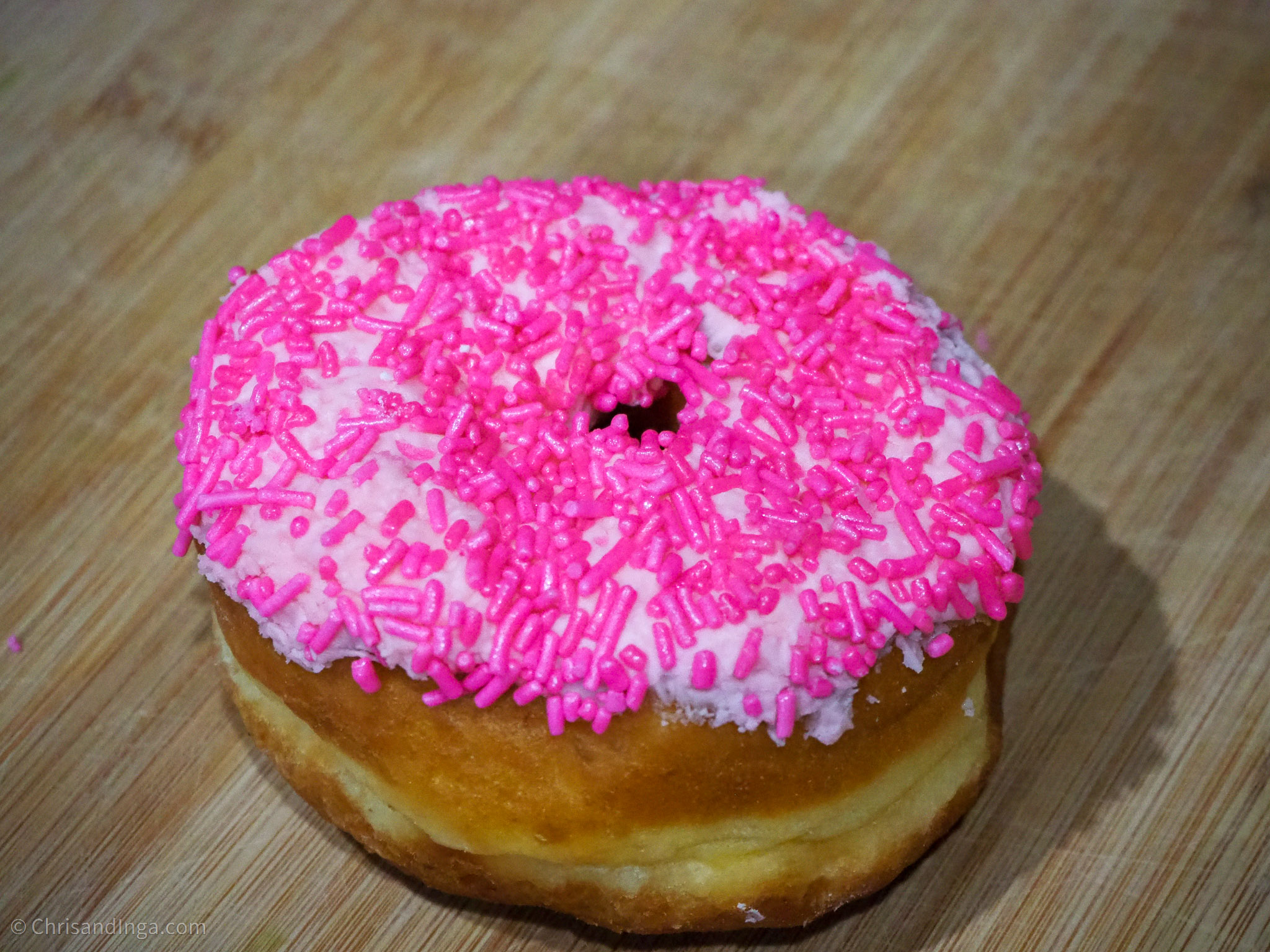 ---
Bear Claw and Apple Fritter
Donut Palace is just off of highway 26. They are very easy to find. If you are on the westside of the Portland area, definitely go and check them out.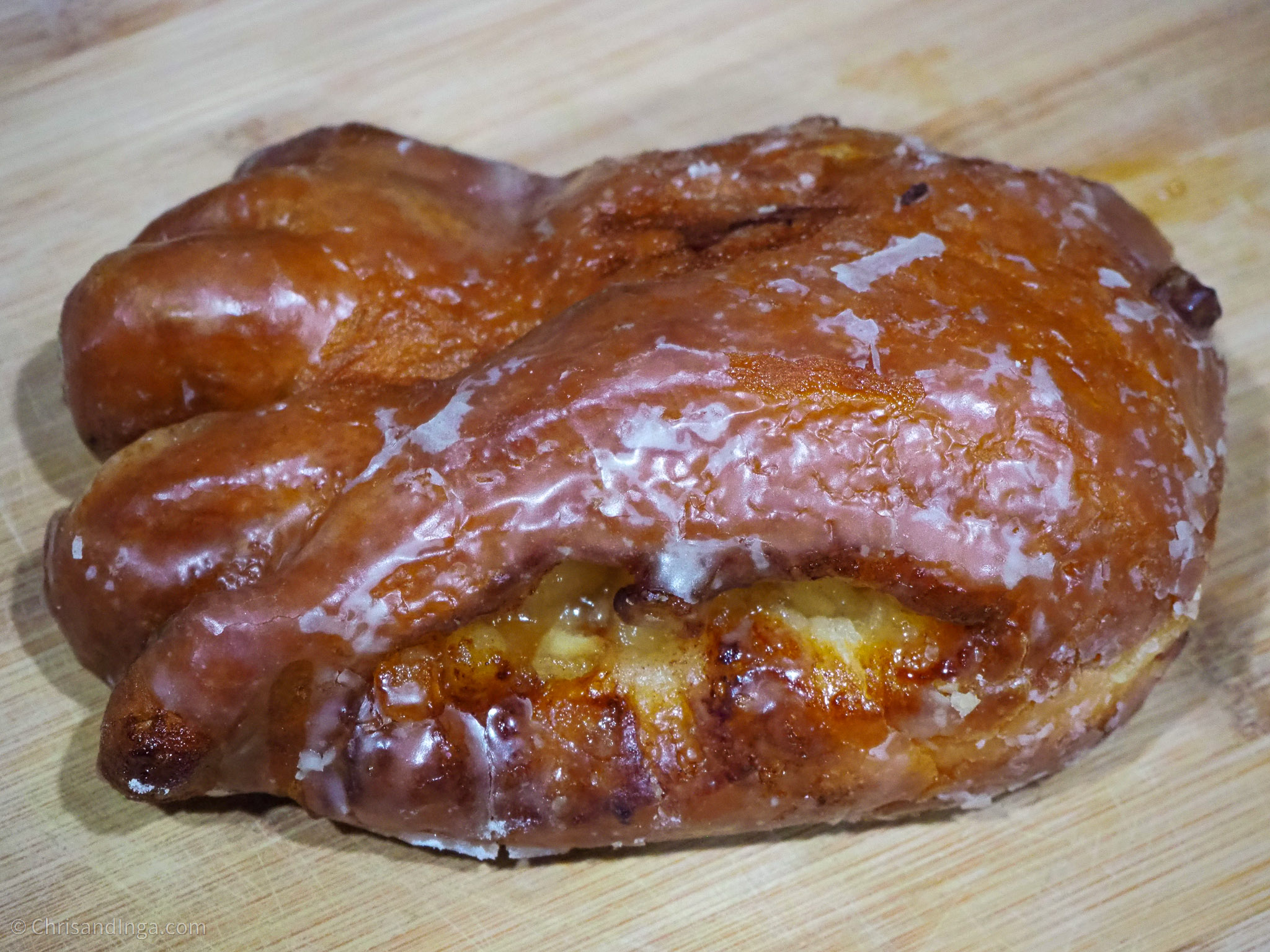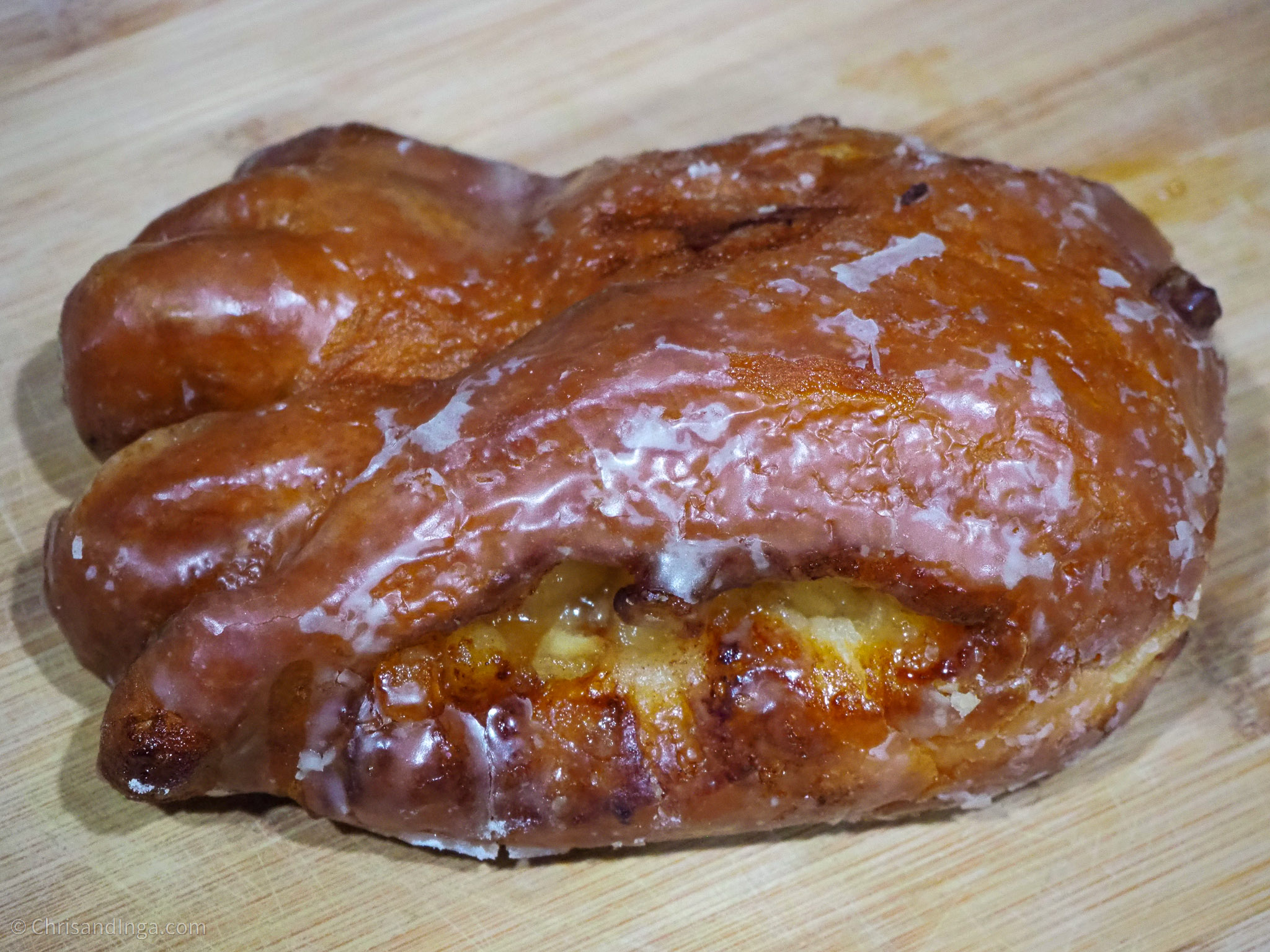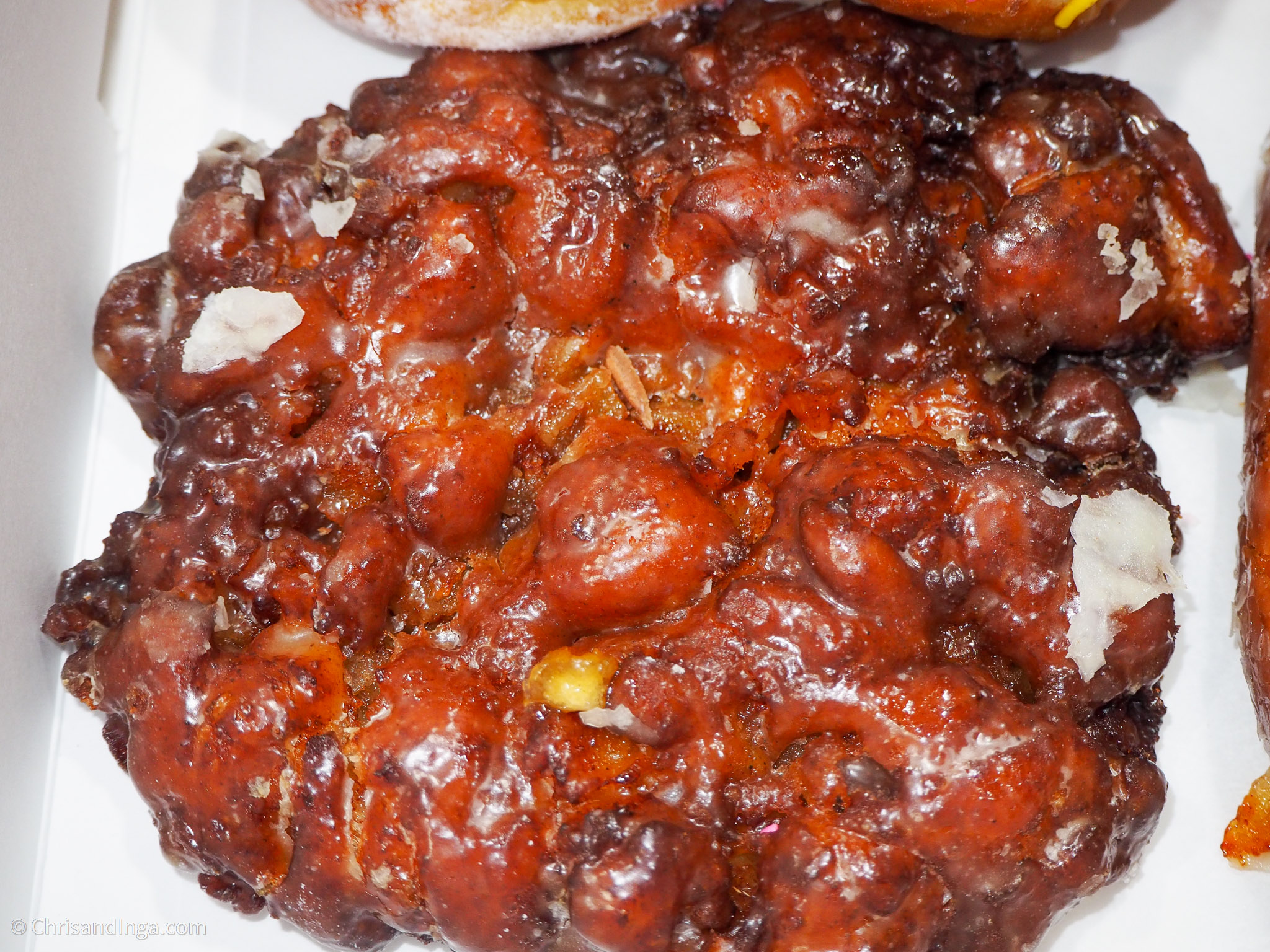 ---