Well Yes! Plant-Based Chick'n /w Rice
We purchased this Plant-Based Chick'n /w Rice soup from Well Yes! at Target. I had to read through all of the ingredients to make sure that it was indeed Vegan as it was only labeled as Vegetarian. The cost of this product was $2.69.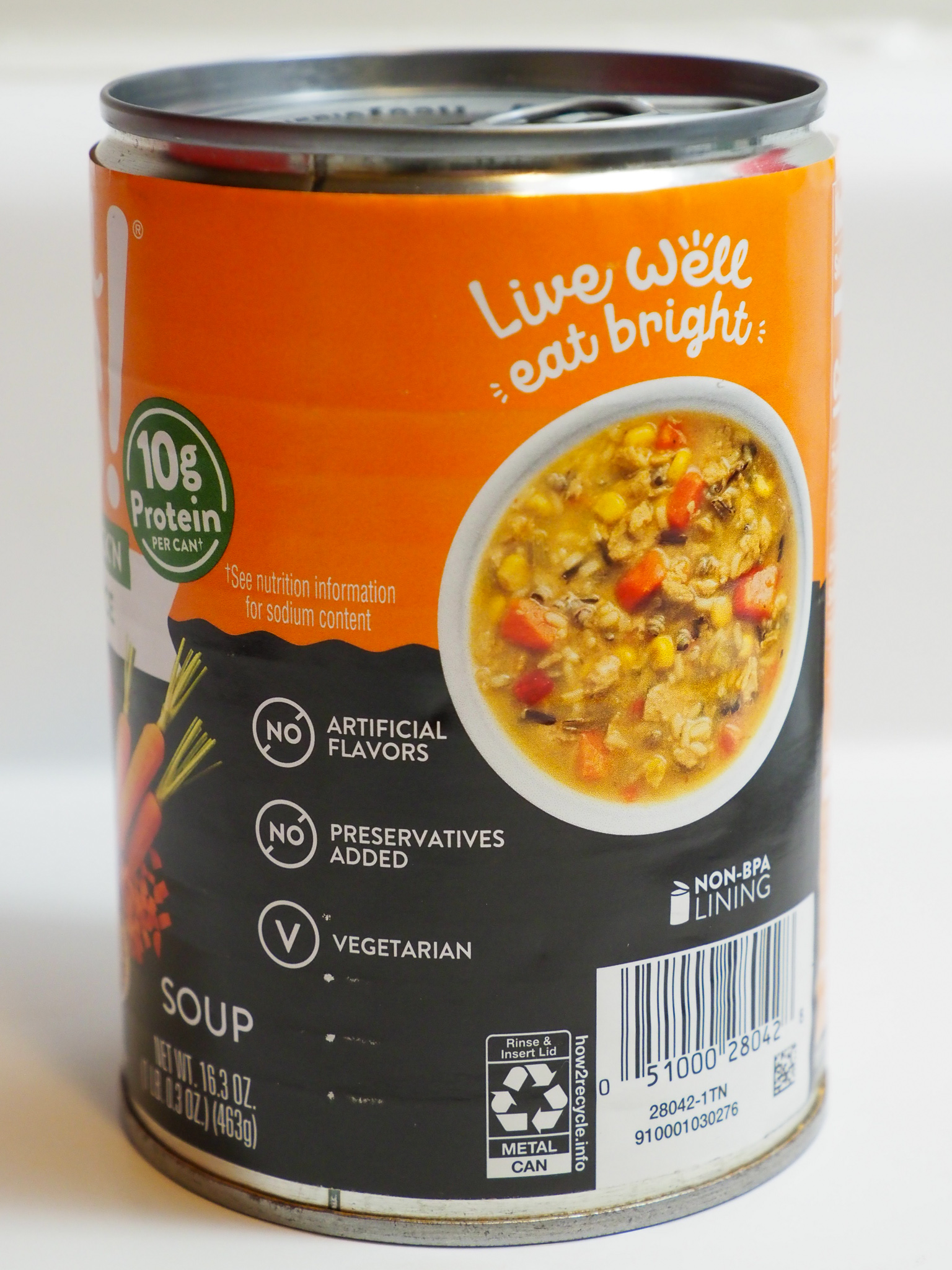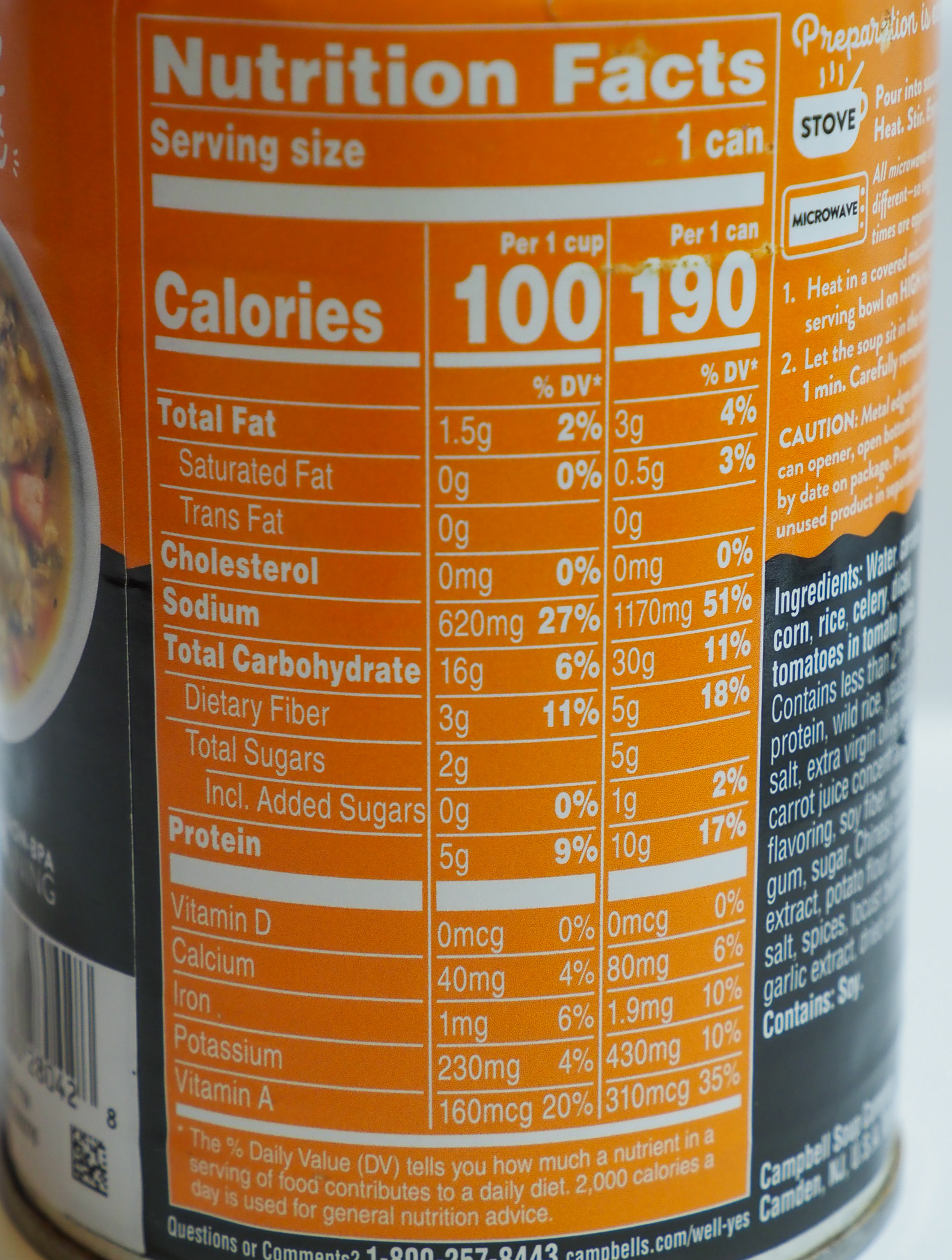 ---
Well Yes! Hearty Lentil and Vegetables Soup
This Hearty Lentil and Vegetables Soup is also from the brand Well Yes! and it was purchased at Target for $2.69. All of the ingredients checked out as being Vegan. We are both really looking forward to trying this soup.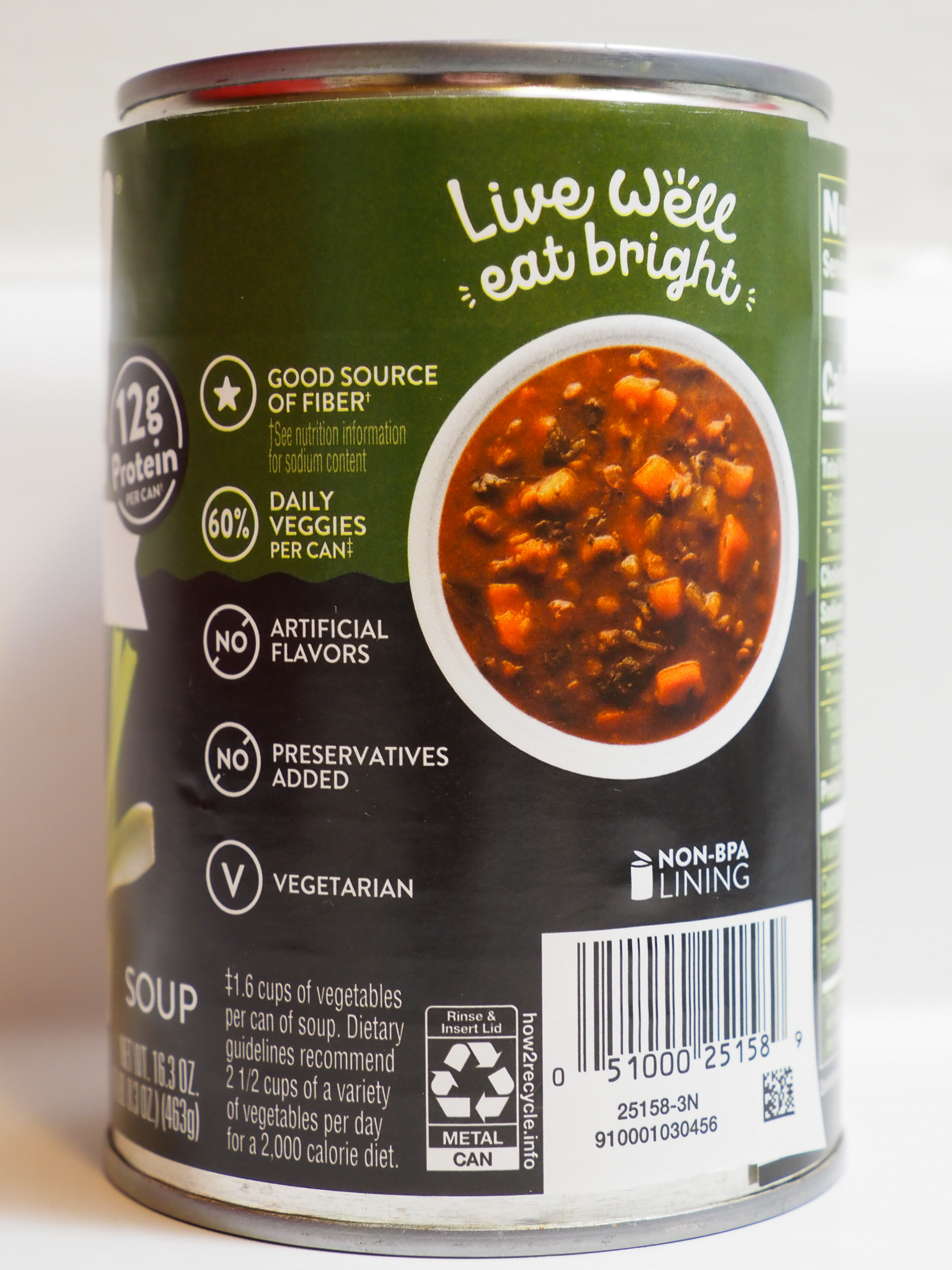 ---
Amy's Organic Black Bean Chili
This Amy's Organic Black Bean Chili was on clearance for $1.84. That is nearly half the price of what we normally pay for a can of chili from Amy's.
---
Dr. Pepper Sweet and Sassy Baked Beans
These Sweet and Sassy baked beans are one of our favorites for both eating at home, and while camping. They are made by the Serious Bean Co and were purchased at Walmart for $1.99.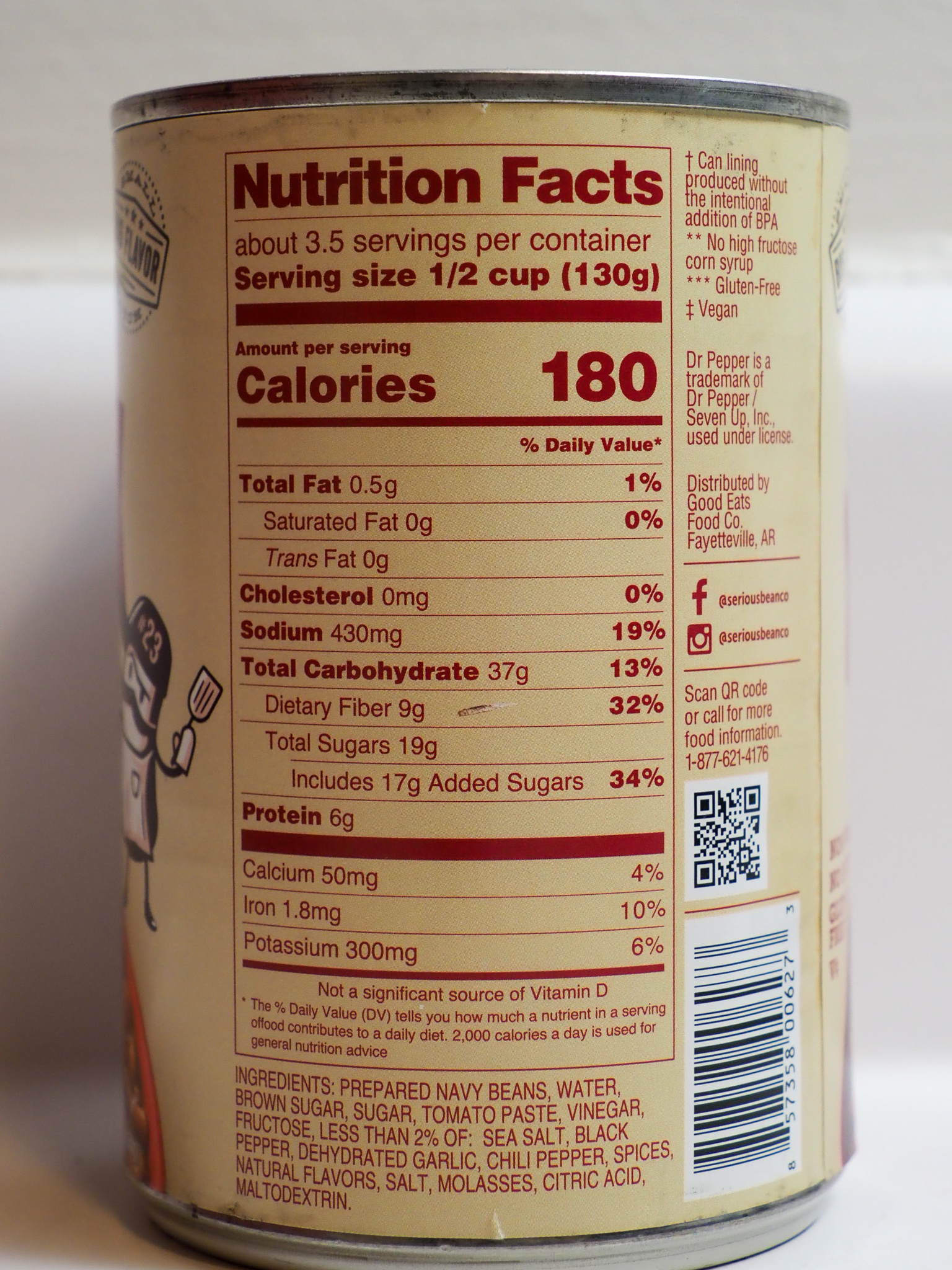 ---
Trader Joe's – Falafel Mix
Falafel is something that we cook for dinner or lunch quite often. This box of Falafel Mix can be purchased at Trader Joe's for $2.99. All you have to do is add water and cook it up. It makes for and easy and filling meal any time of the day.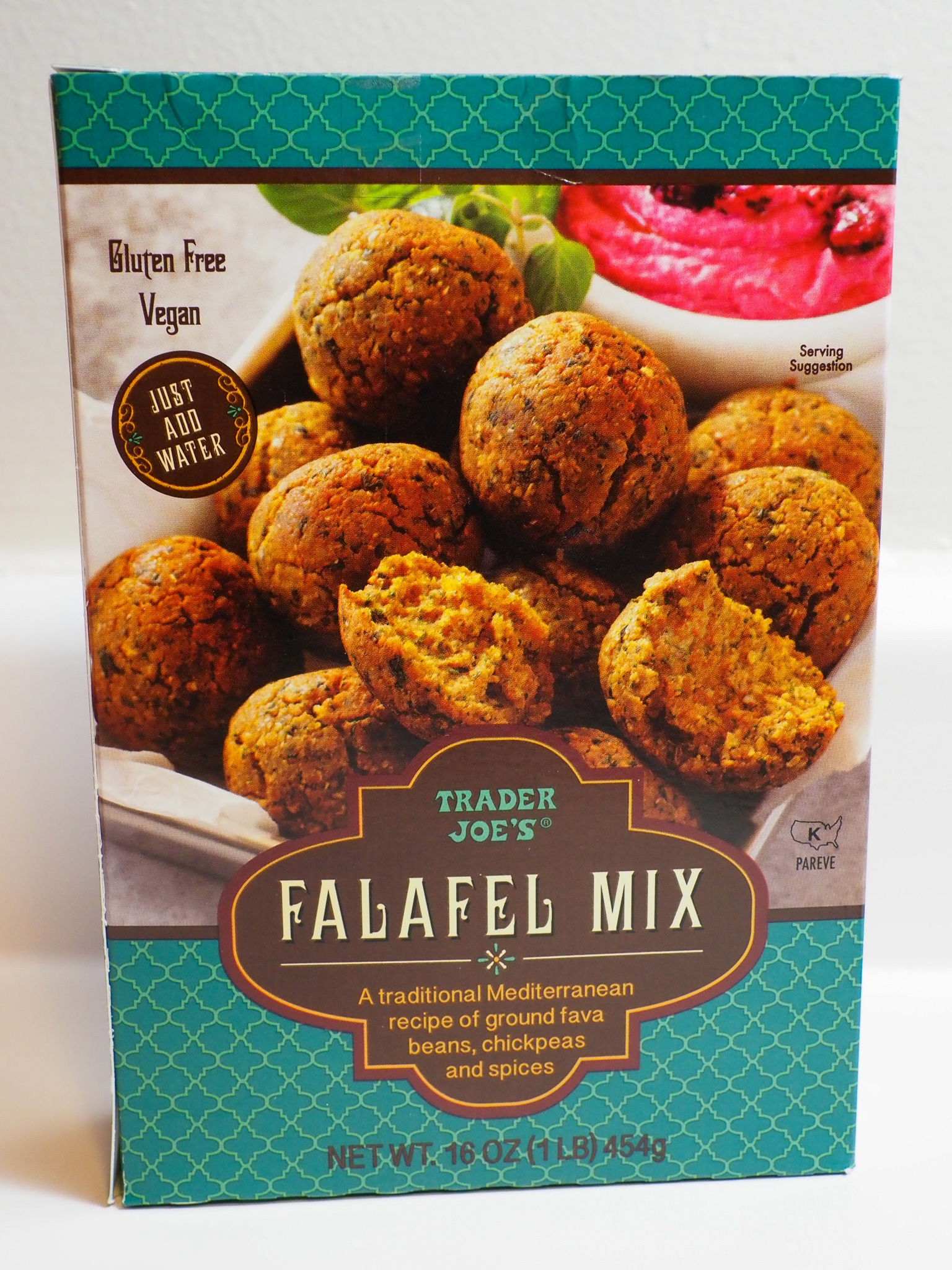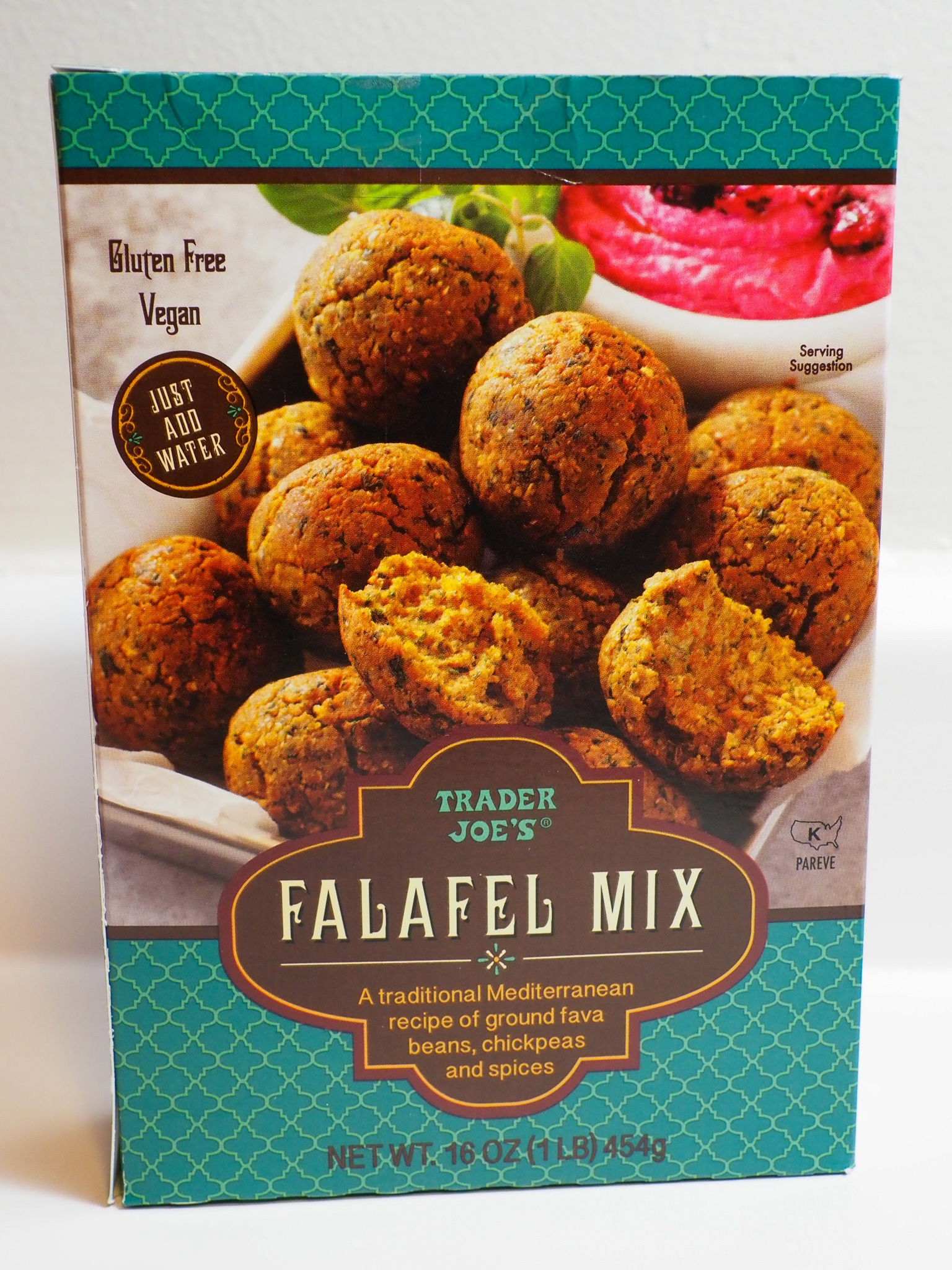 ---
Yellowbird Sauce – Blue Agave Sriracha
We grabbed this small bottle of Sriracha sauce at REI. We were about to check out when we spotted it near the registers. We figured it was the perfect sized bottle to bring on a short camping trip.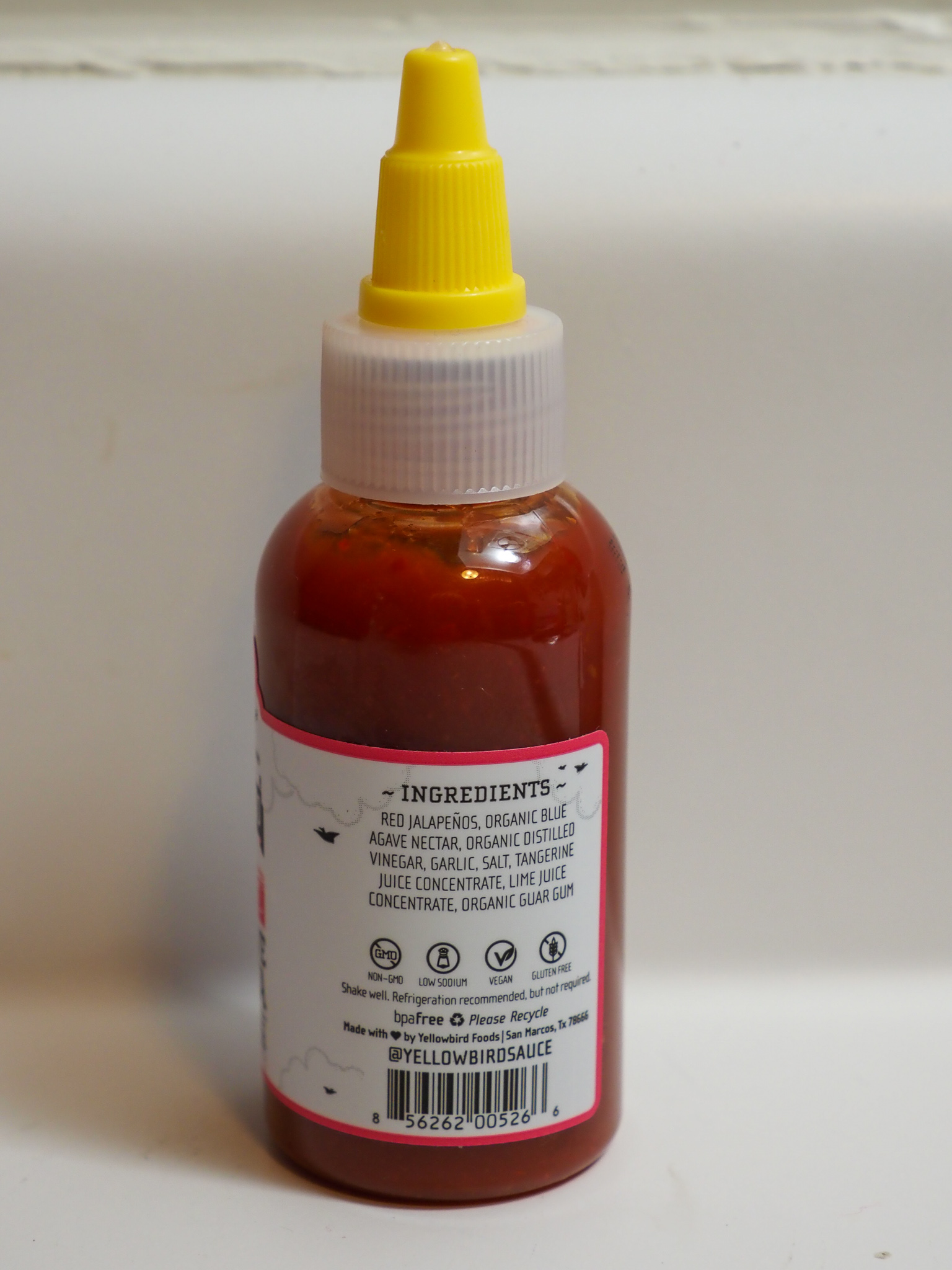 ---
Lightlife – Smart Dogs
These Plant-Based Hot Dogs are a camping staple for us. They are pretty widely available at a number of grocery stores. We normally grab them while we are at Walmart or Trader Joe's. Usually they can be purchased for around $3.29.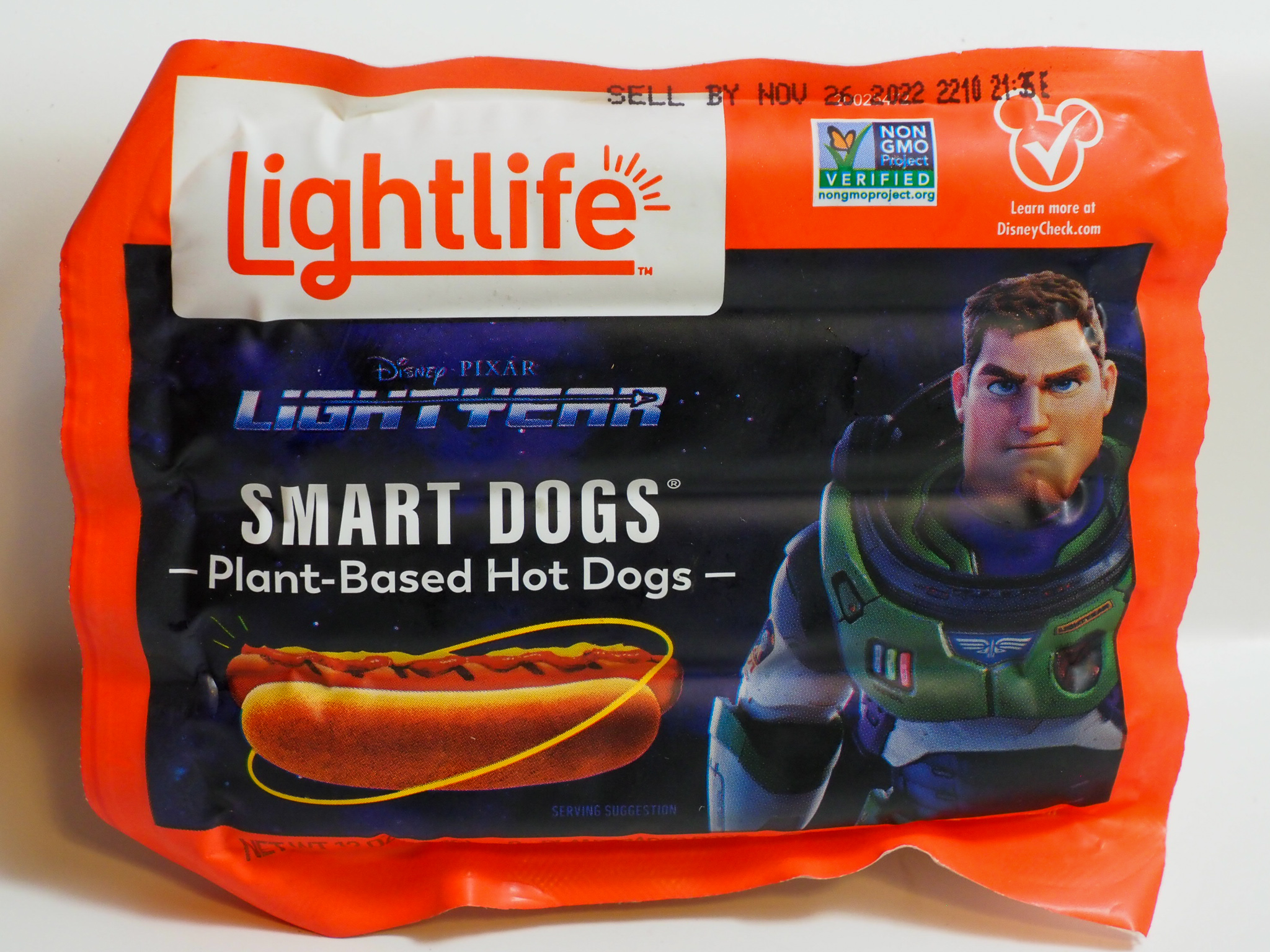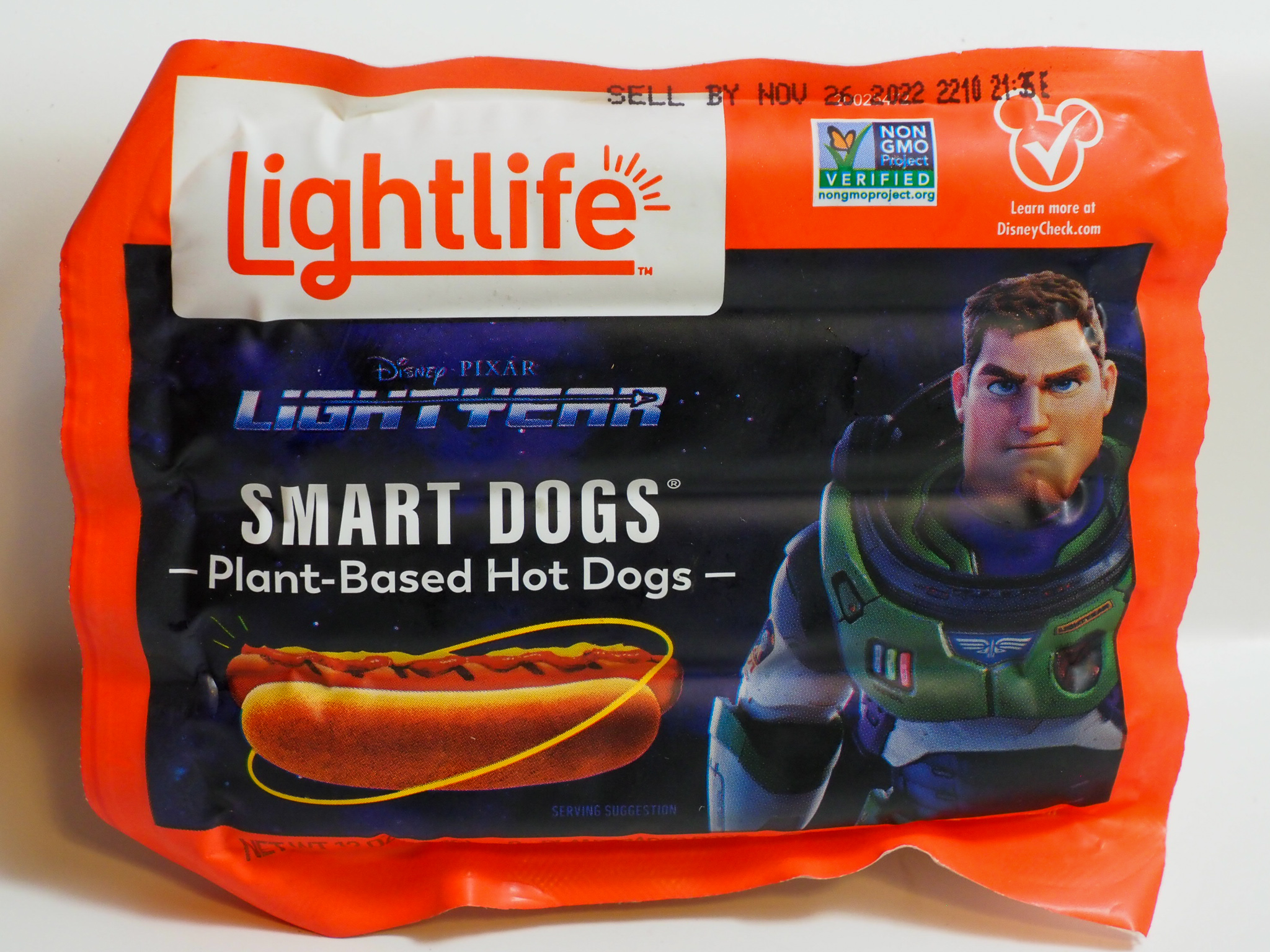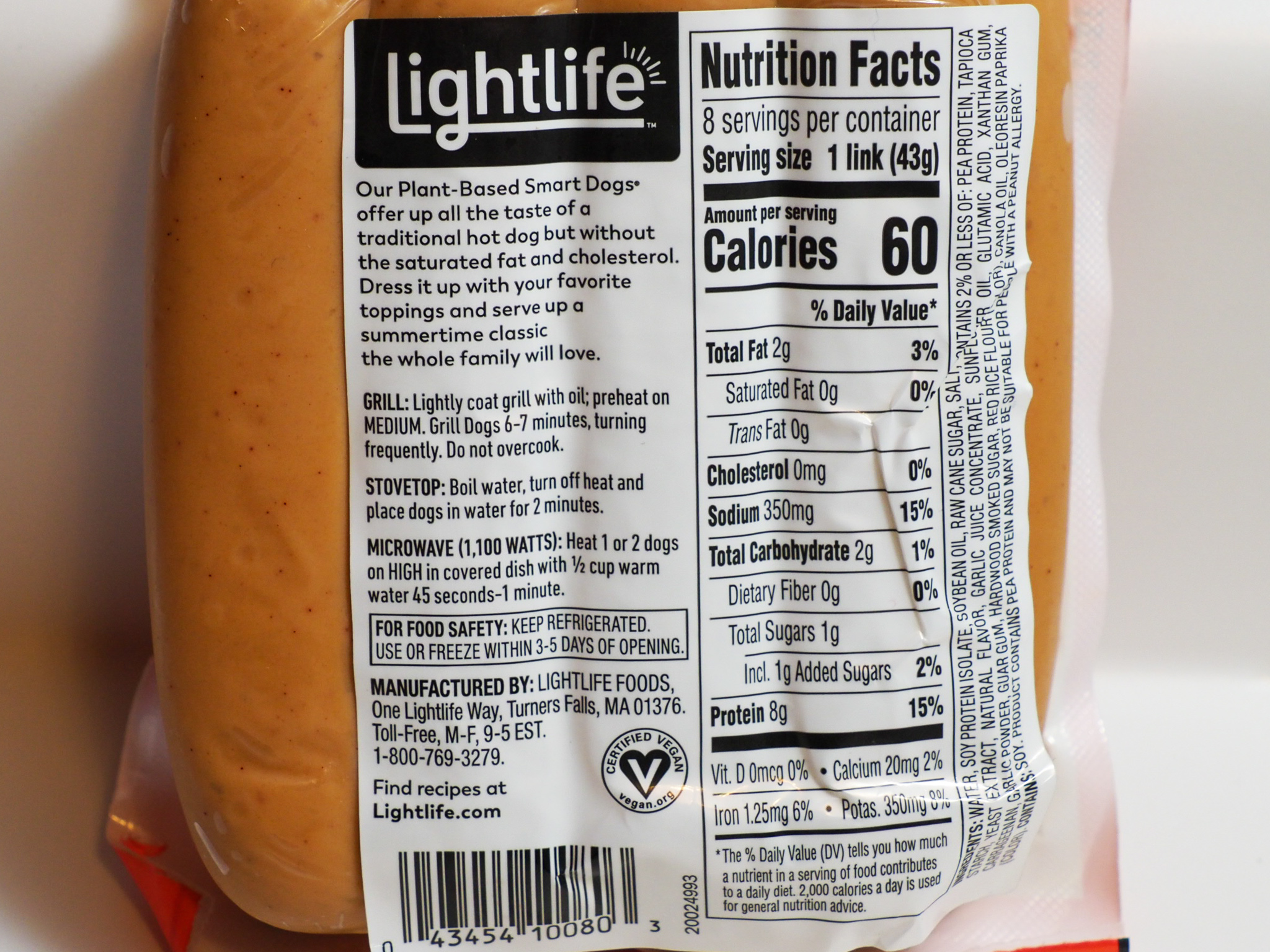 ---
Earth Grown – Plant-Based Peanut Butter Frozen Dessert Bars
These are a new find for us. We made a brief stop at Aldi's and picked these up for only $2.99. You get 3 dessert bars per package, and they are totally Vegan of course.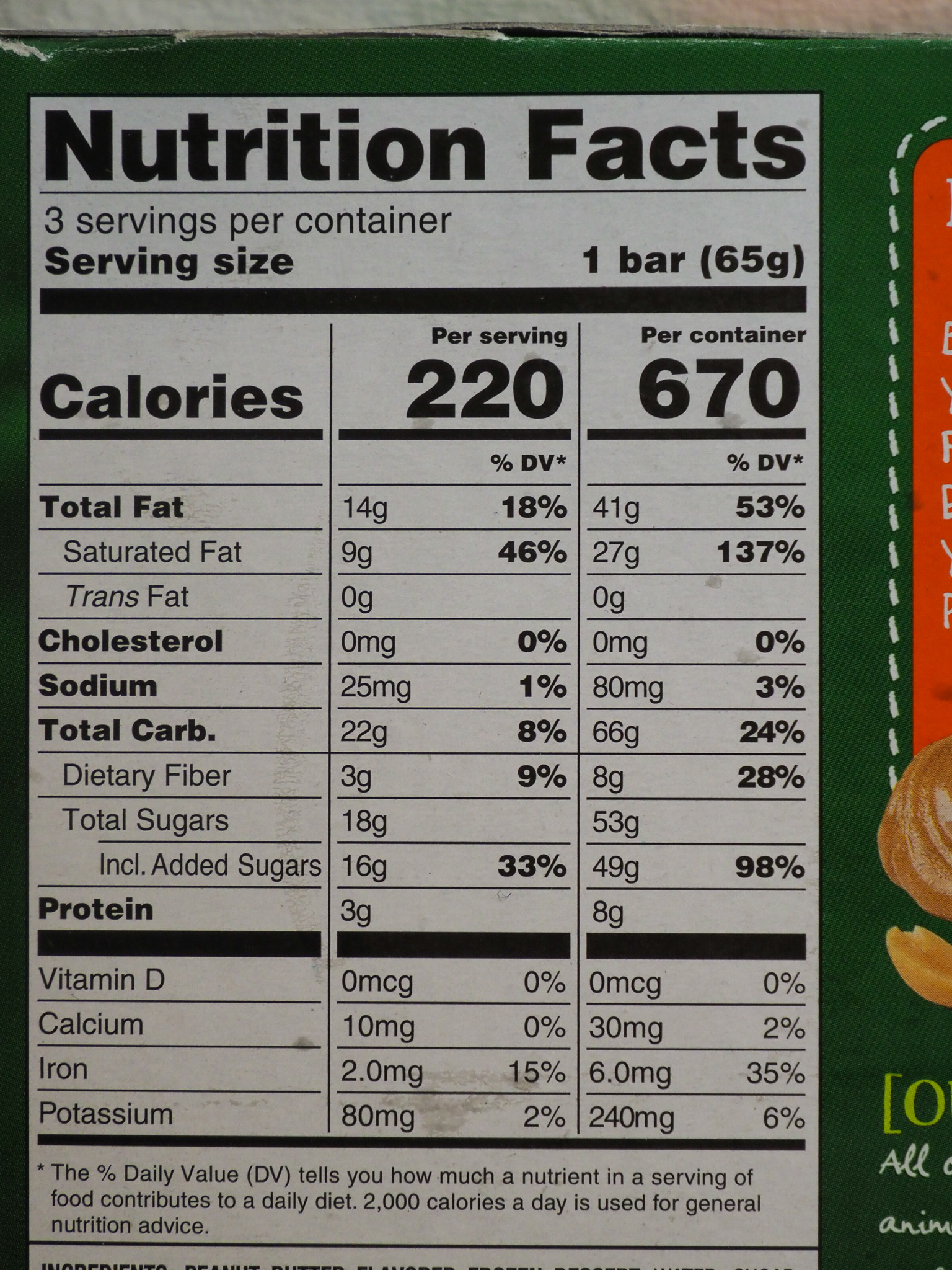 ---
Trader Joe's – Vegetable Masala Burgers
These frozen Vegetable Masala Burgers from Trader Joe's are one of my favorite Vegan burgers. They are affordable at only $2.99 a package and you get four burger patties.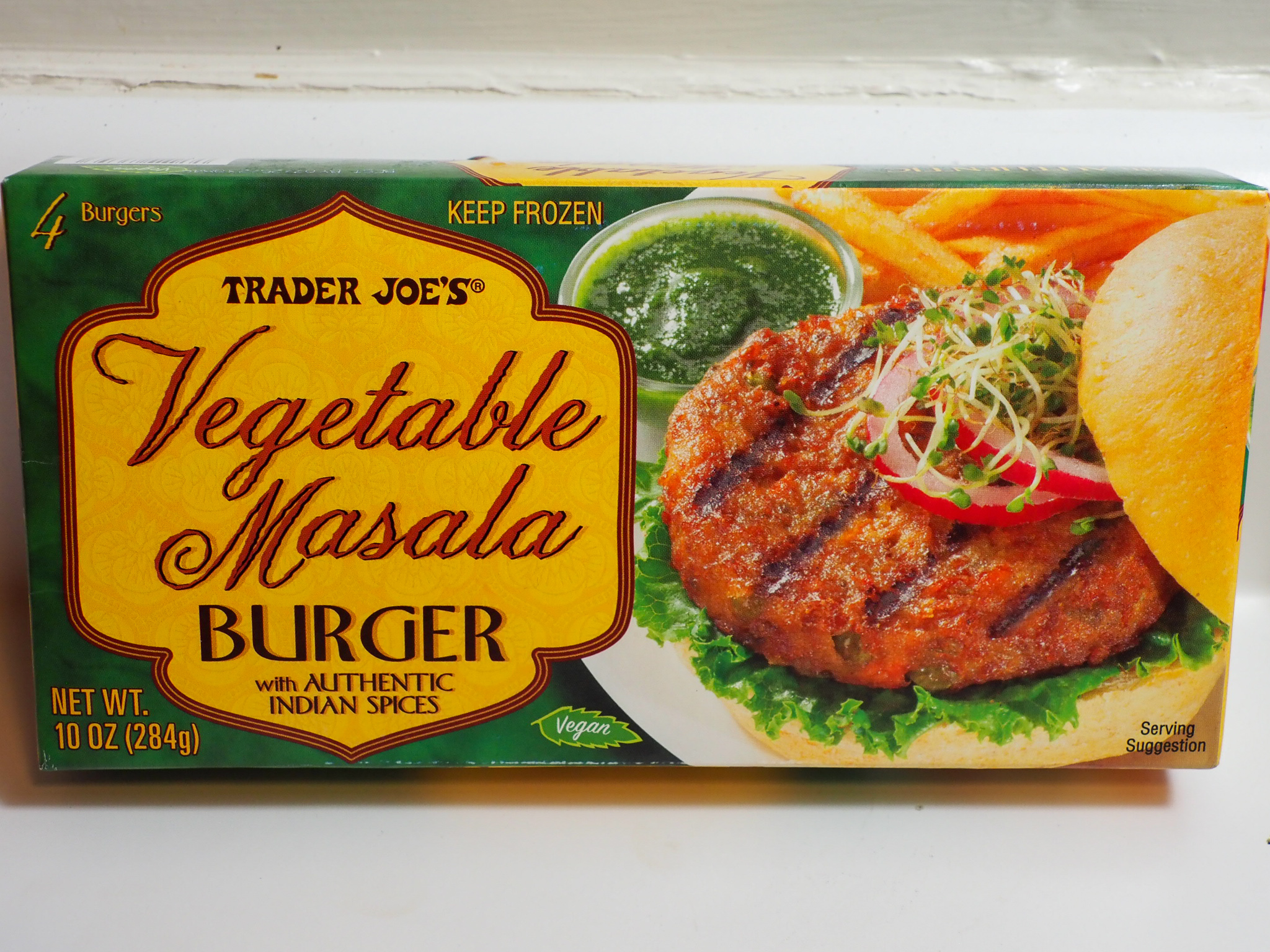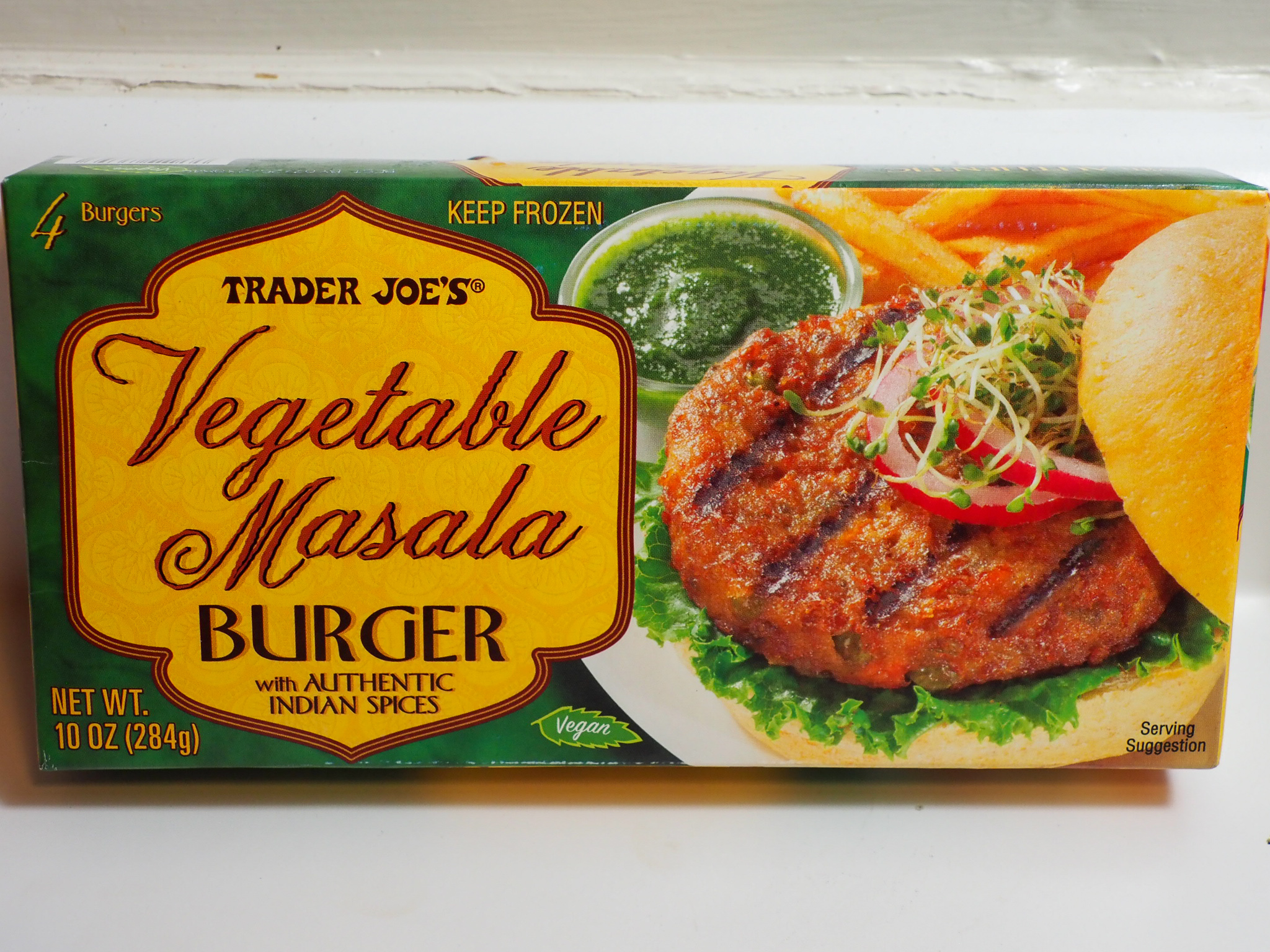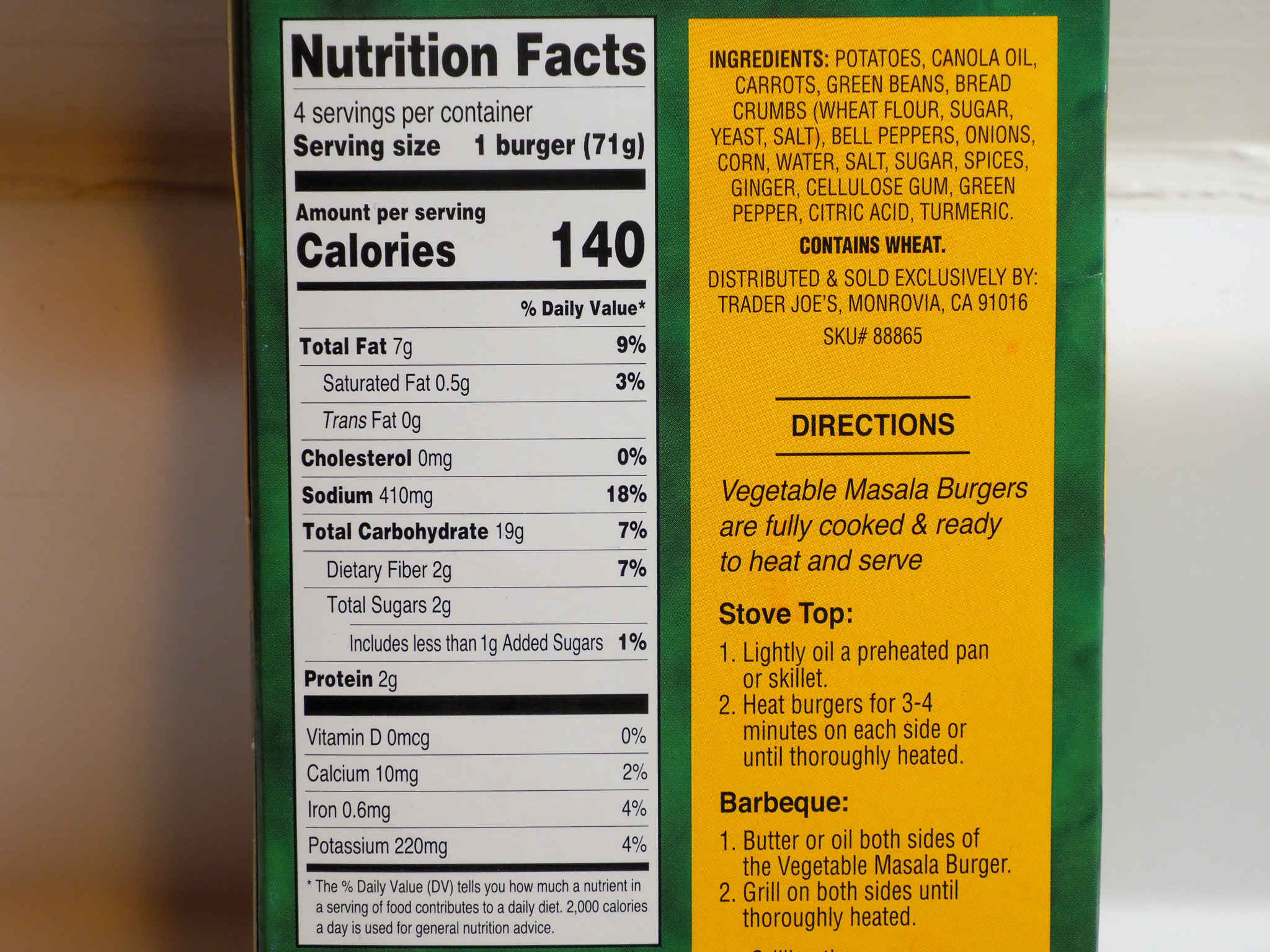 ---
Good and Gather – Plant-Based Creamer
This Almond Milk creamer can be found at Target for $2.99. We needed a small bottle of creamer that would fit in our camping cooler. This size of bottle works perfectly and the Good and Gather brand makes pretty tasty non-dairy coffee creamers.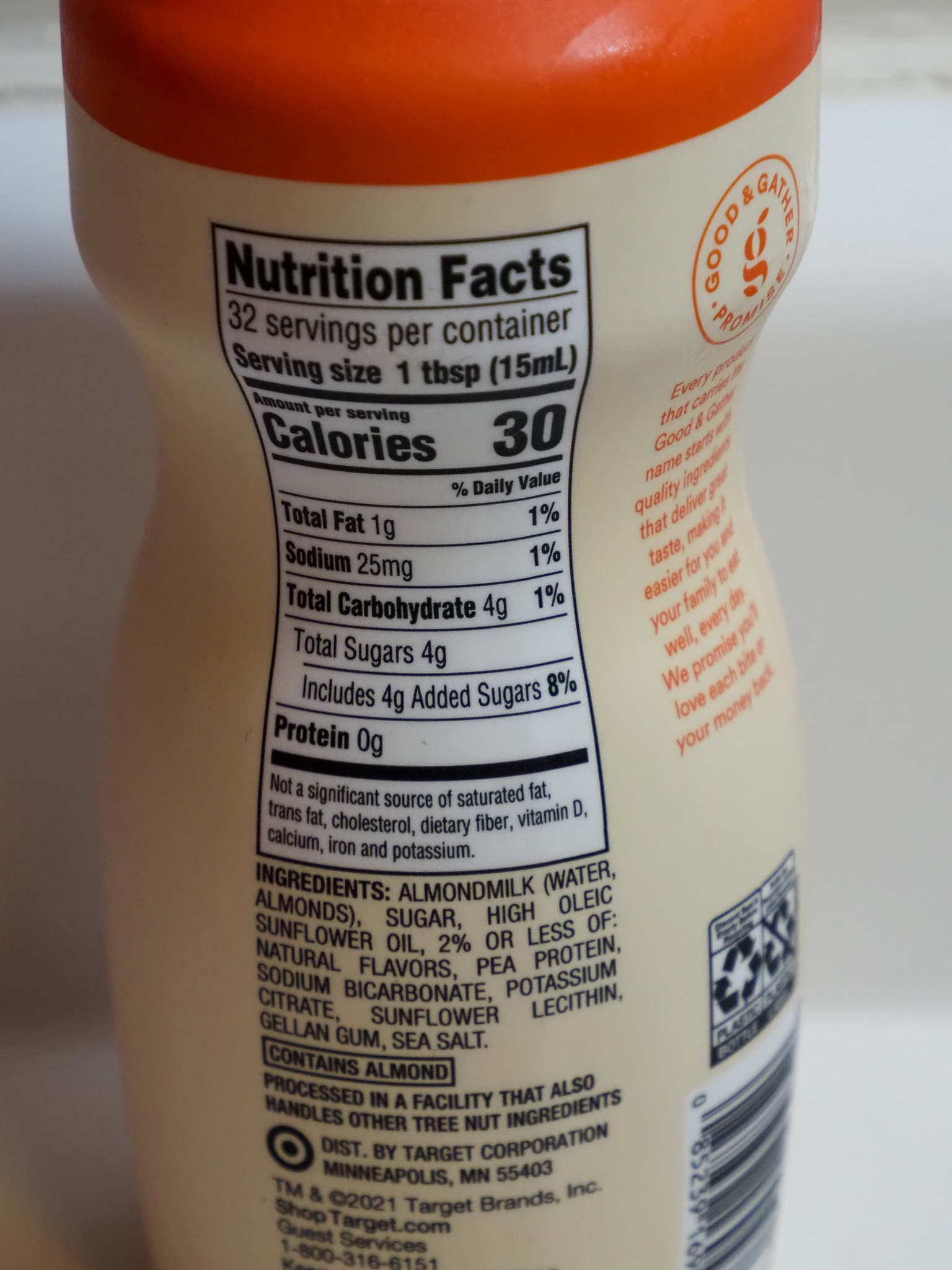 ---
Trader Joe's – Salsa Verde
This Salsa Verde from Trader Joe's is one of our favorite salsas. We use it in a number of dishes but we really enjoy it on potatoes. The salsa is pretty cheap at only $1.99 a jar.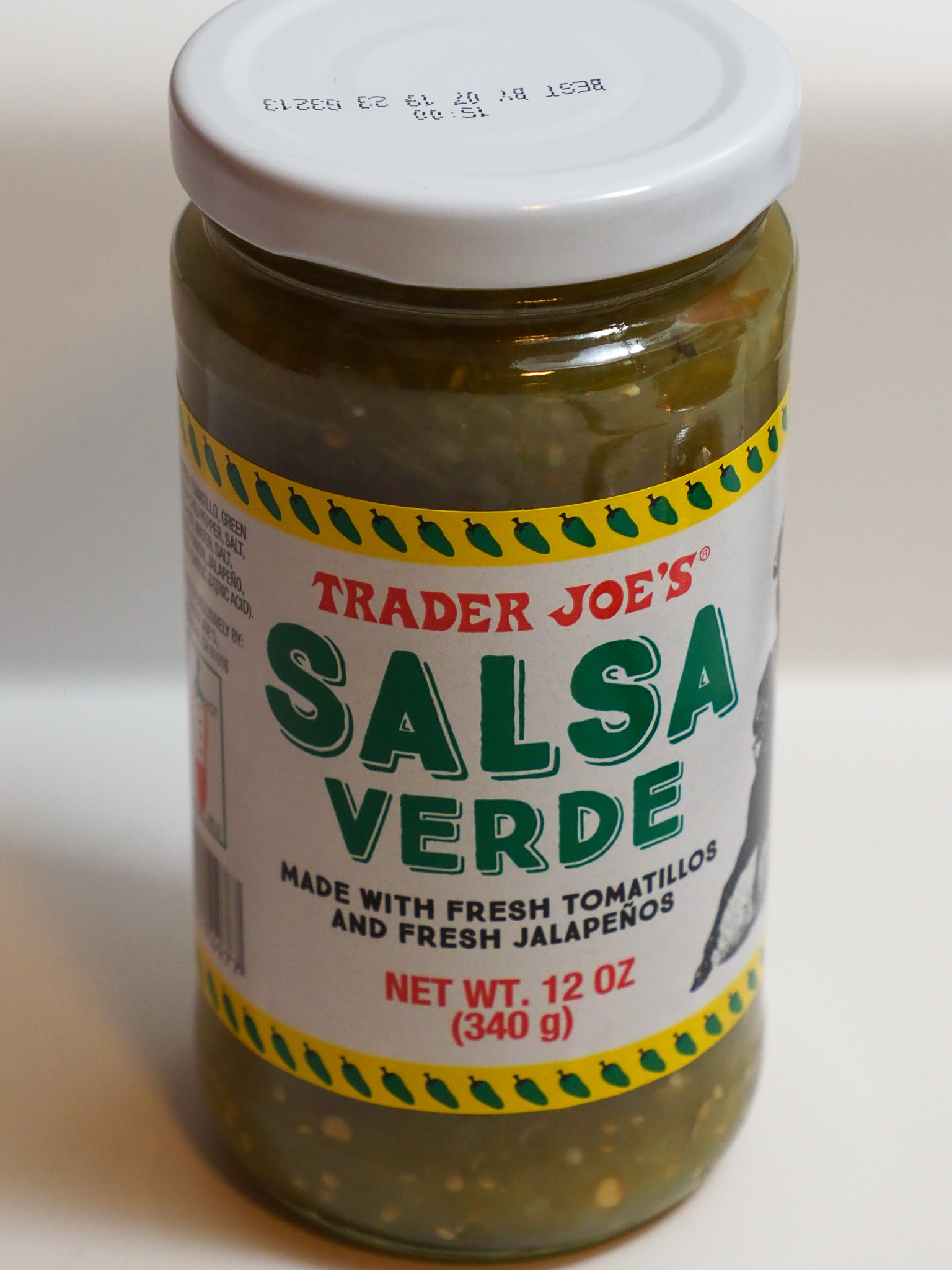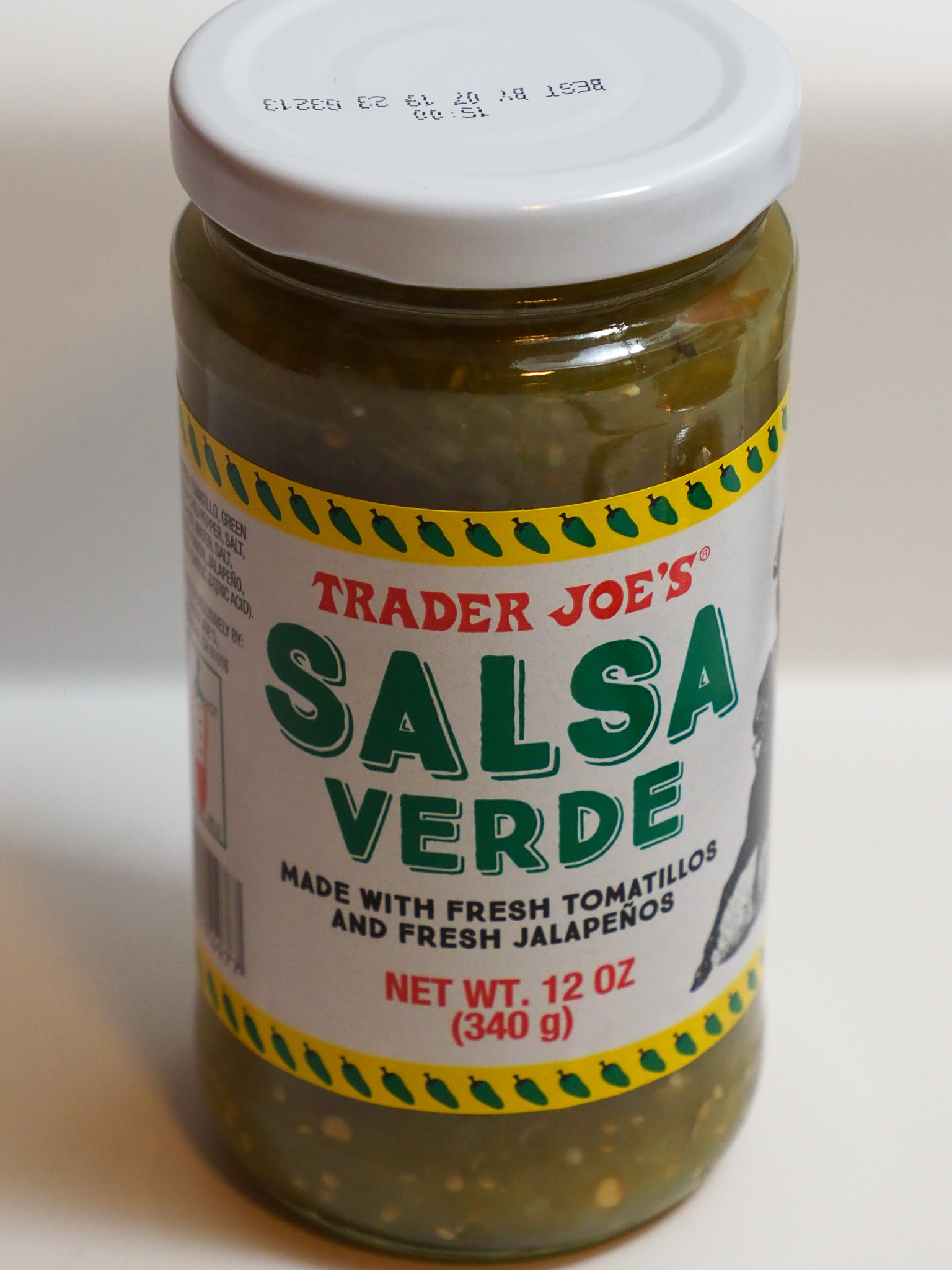 ---
Bush's Best – Grillin' Beans
These Grillin' Beans from Bush's Best brand were found in the clearance section at Target for only $1.44 a can. We ended up grabbing four cans after we inspected the ingredients to verify that there were no animal products in them. We have not tried this flavor of beans yet and are really looking forward to cooking them on the campfire.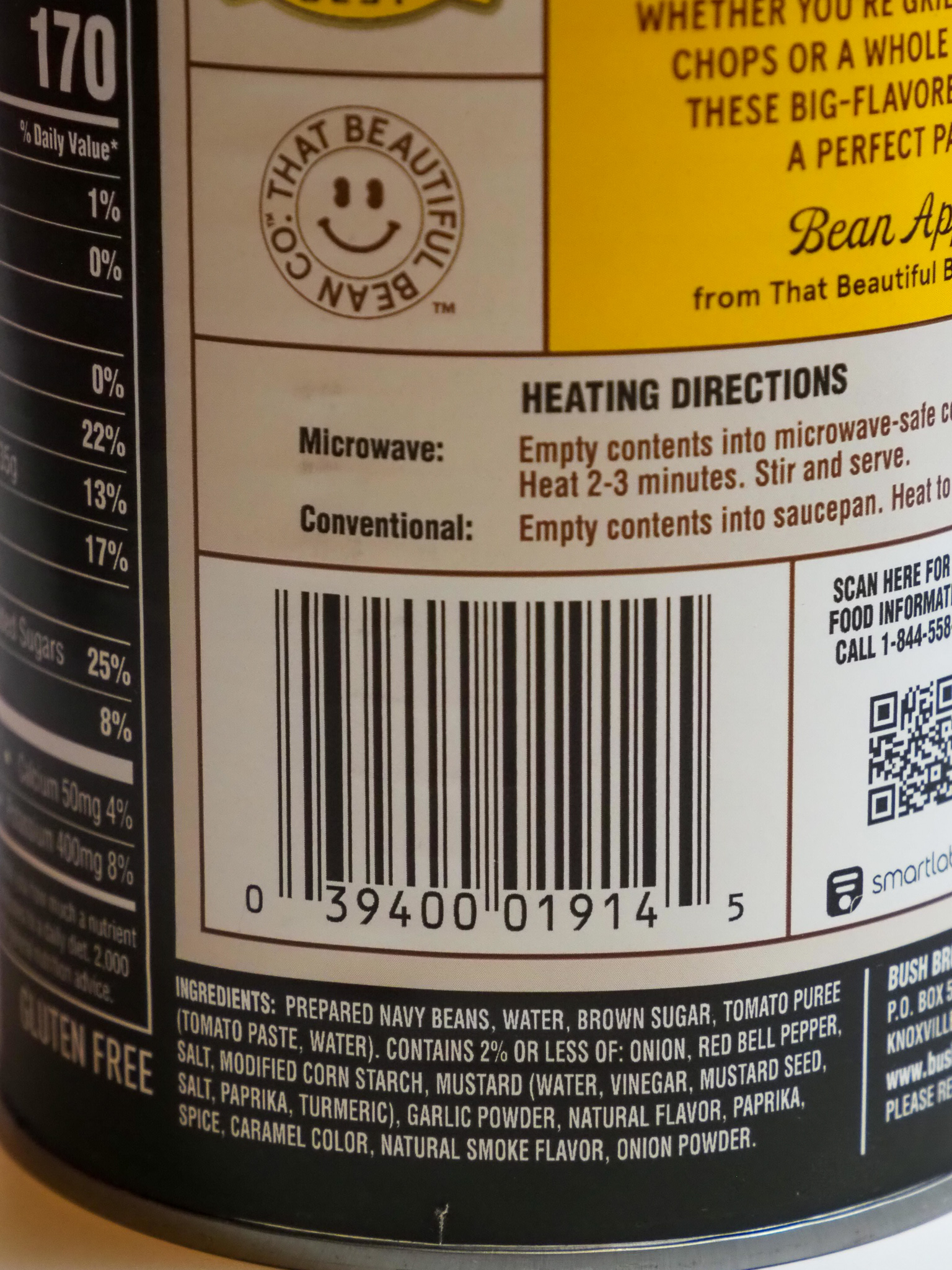 ---
Sweet Harvest – Fried Apples with Cinnamon
This was another find at Aldi's. We paid $1.99 for this can of Fried Apples with Cinnamon.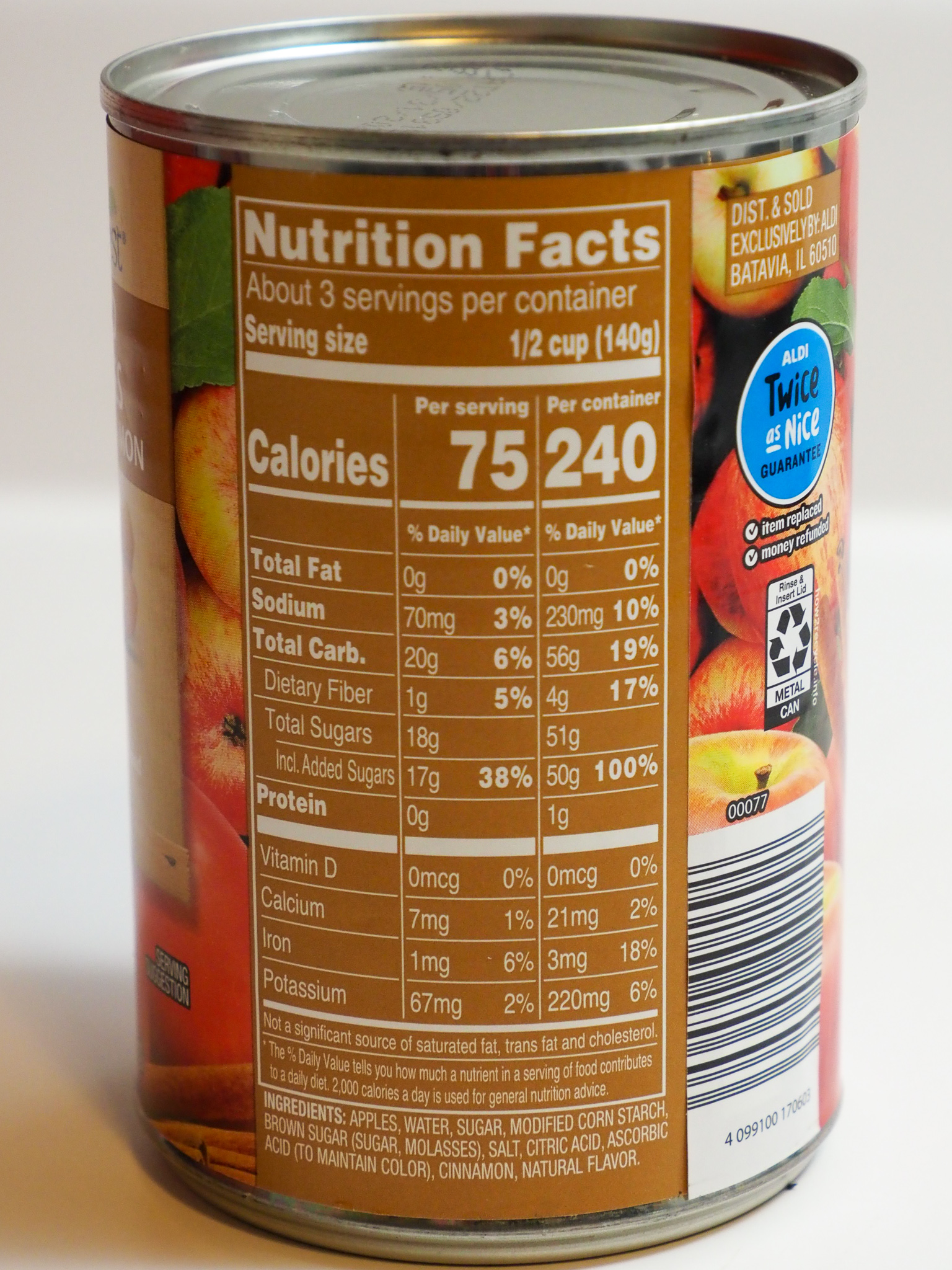 ---
Good and Gather – Thai-Style Coconut Curry Salsa
This Thai-Style Coconut Curry Salsa with also in the clearance section at Target. We are both pretty big fans of Coconut Curry, so we grabbed a couple of jars. The price we paid was only $1.44 a jar.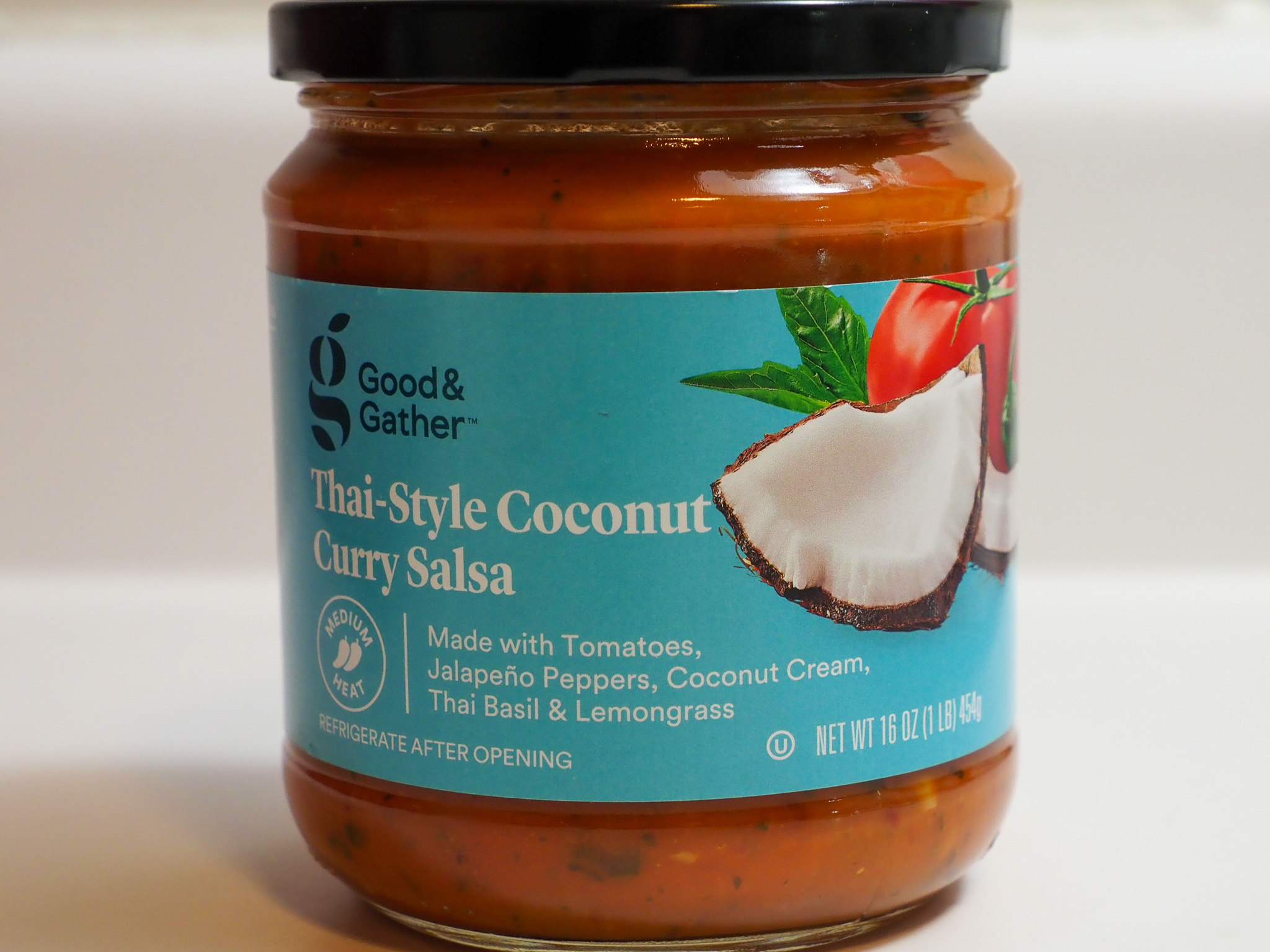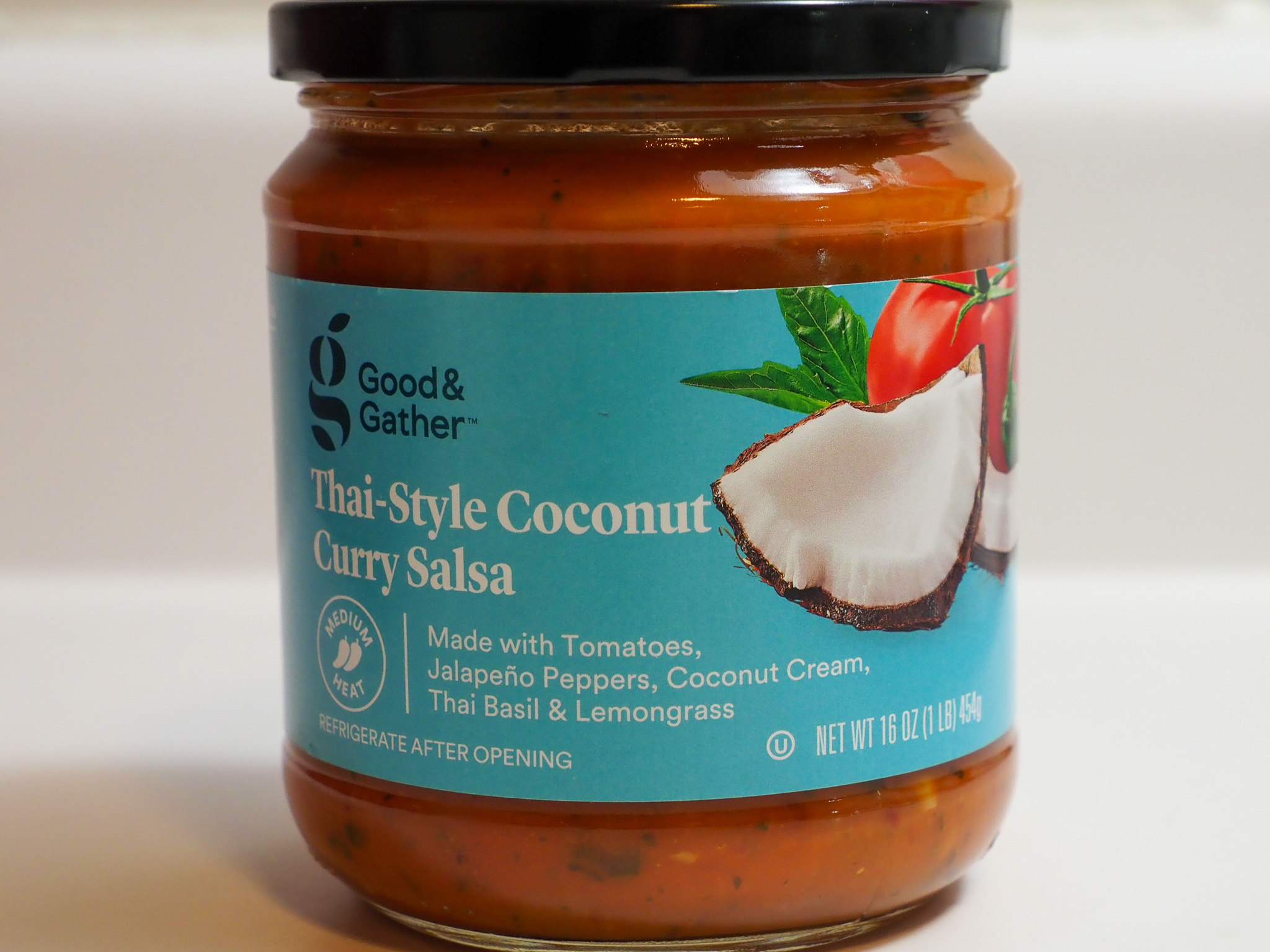 ---
Trader Joe's – Vegan Marshmallows
There is a shortage of Vegan Marshmallows these days, but Trader Joe's has recently stepped up to the plate and delivered these. They are comparable to the Dandies Brand Vegan Marshmallows, but are slightly cheaper. They don't seem to be available year-round like the Dandies are, so grab them when you can.
---