Welcome to Cedar Lake Nature Trail
This was our first time hiking the Cedar Lake Nature Trail. Cedar Lake is located in Winterset, Iowa, which is in famed Madison County. It is a short 30 minute drive or so from our home in Des Moines. We started the hike at the western trailhead, which is near the boat launch at the end of the dirt road called Lakeside Ln. The is an east trailhead as well. You can start at whichever one you like.
---
Pull Bridge on Cedar Lake Nature Trail
If you start at the western trailhead, you will encounter this pull amazingly well kept pull bridge not too far into your hike. The pull bridge must be crossed in order to complete the Nature Trail loop. It was easy enough for me to pull us both across. I even crossed it solo a few times as I was trying to get some additional footage for my YouTube Channel. It was a nice arm workout to go along with the hike.
---
About the Hike
The full loop around Cedar Lake Nature Trail ended up being 3 miles. It was mostly well maintained aside from a few spots where the grass had gotten a little overgrown. It has some ups and downs throughout the trail, so it keeps it from being flat and uninteresting. If you want to run on the trail, and 3 miles is not long enough, you could easily do 2-3 laps before the trail would become repetitive and boring.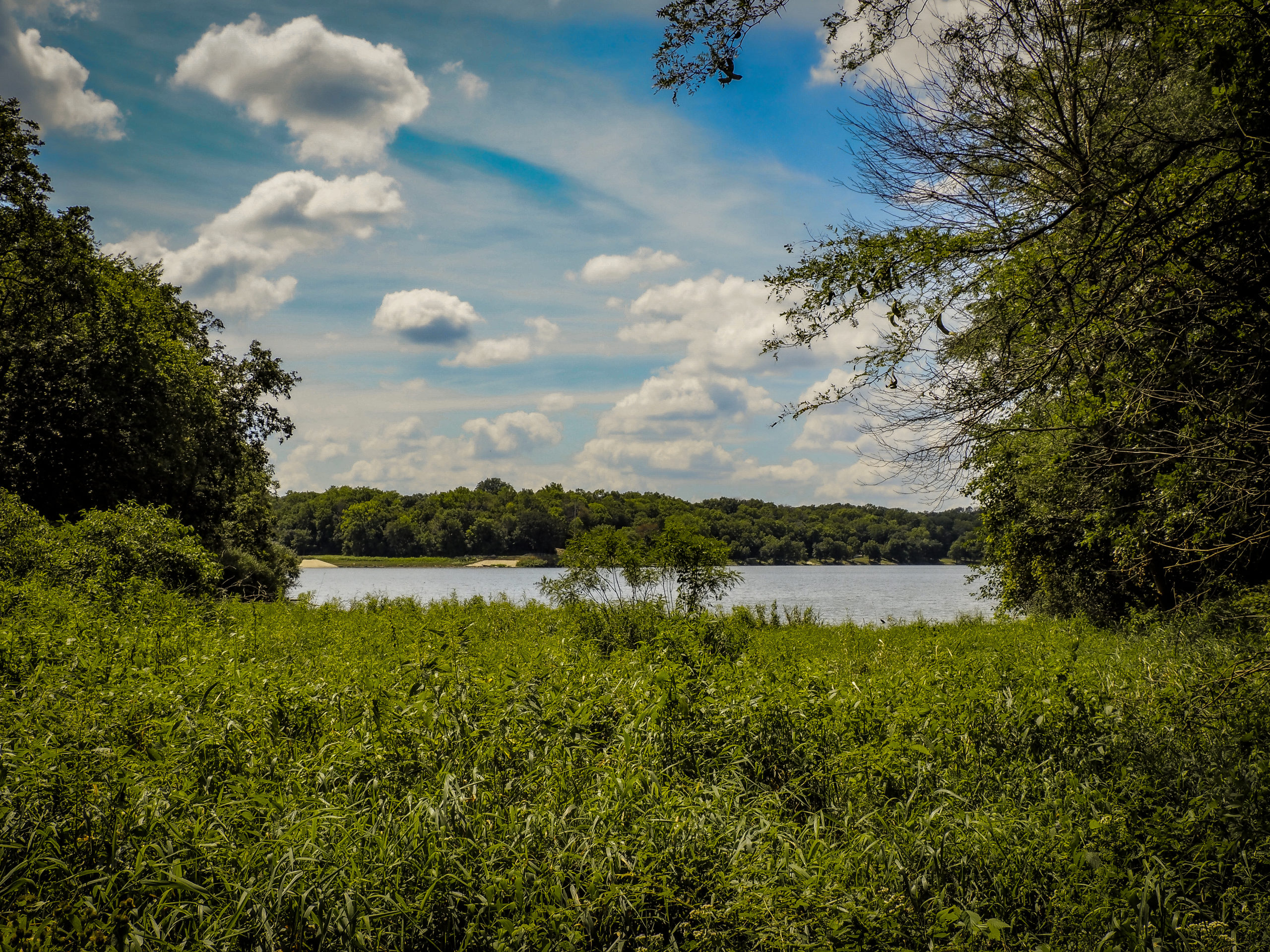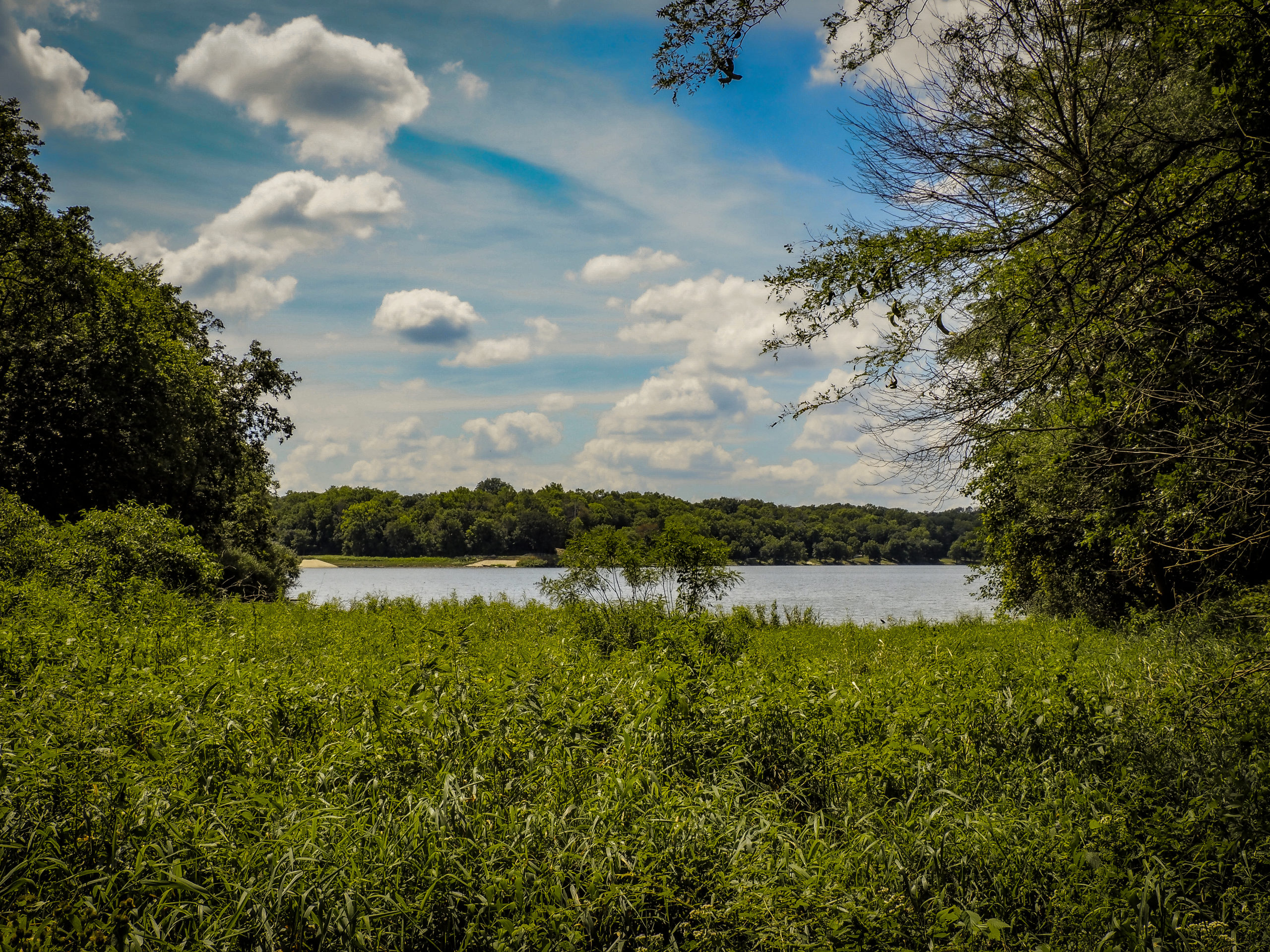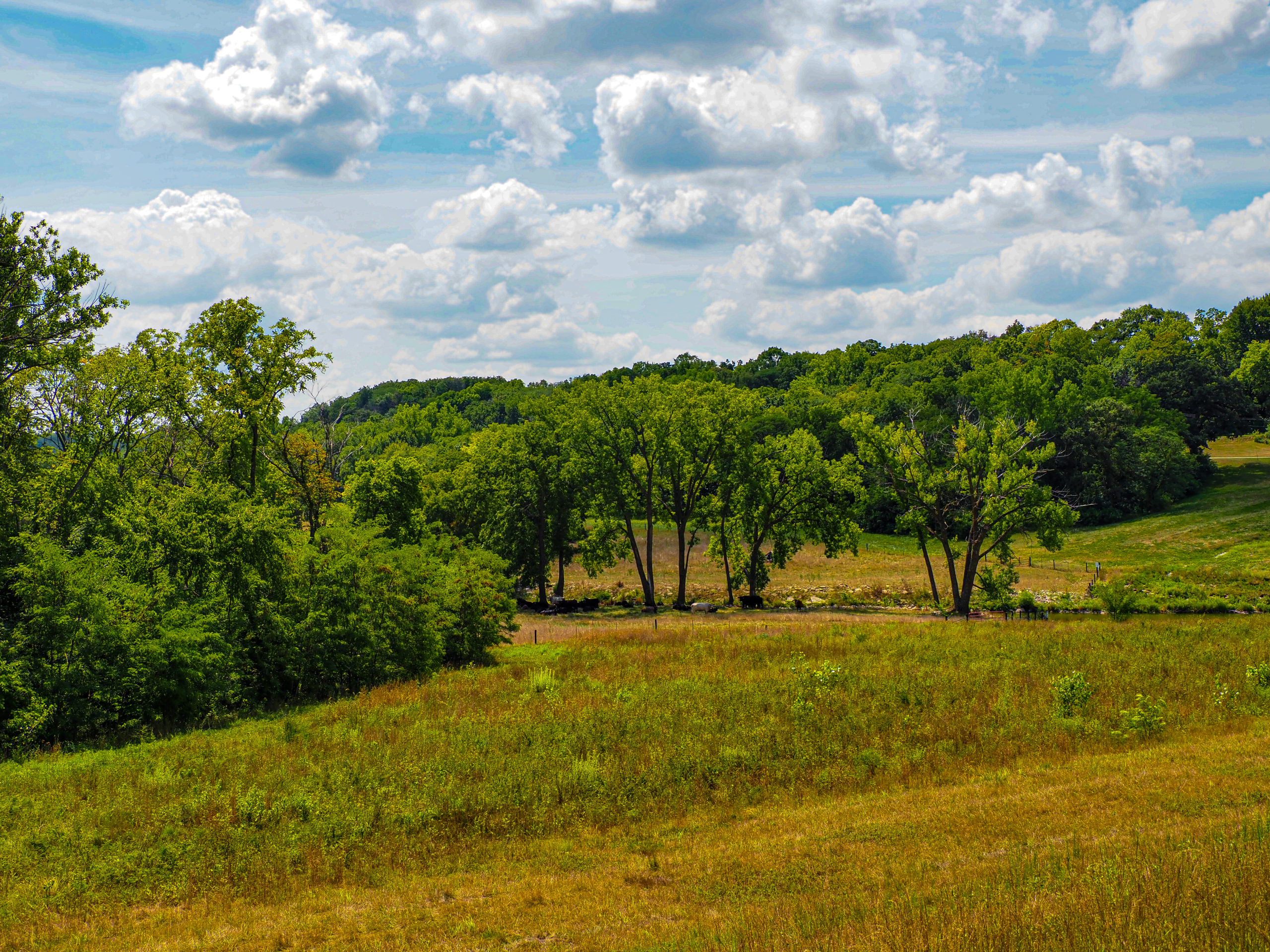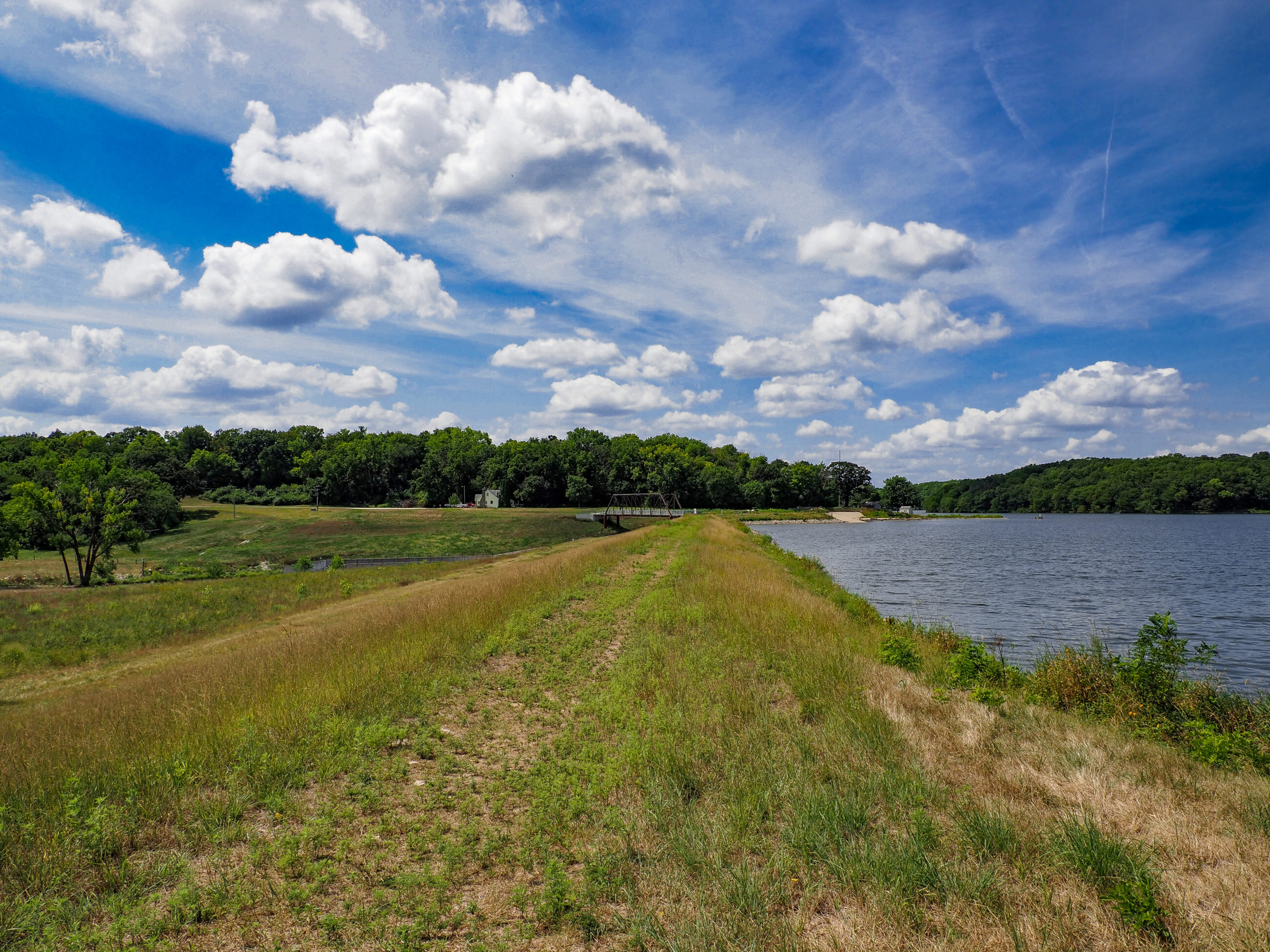 ---
Critters Along the Trail
We encountered several critters along the Cedar Lake Nature Trail including a Garter Snake, Toad, plenty of Wolf Spiders, Two Bald Eagles, and some noisy Cicadas. If you are someone who enjoys wildlife photography, this is a great place to come and shoot some photos.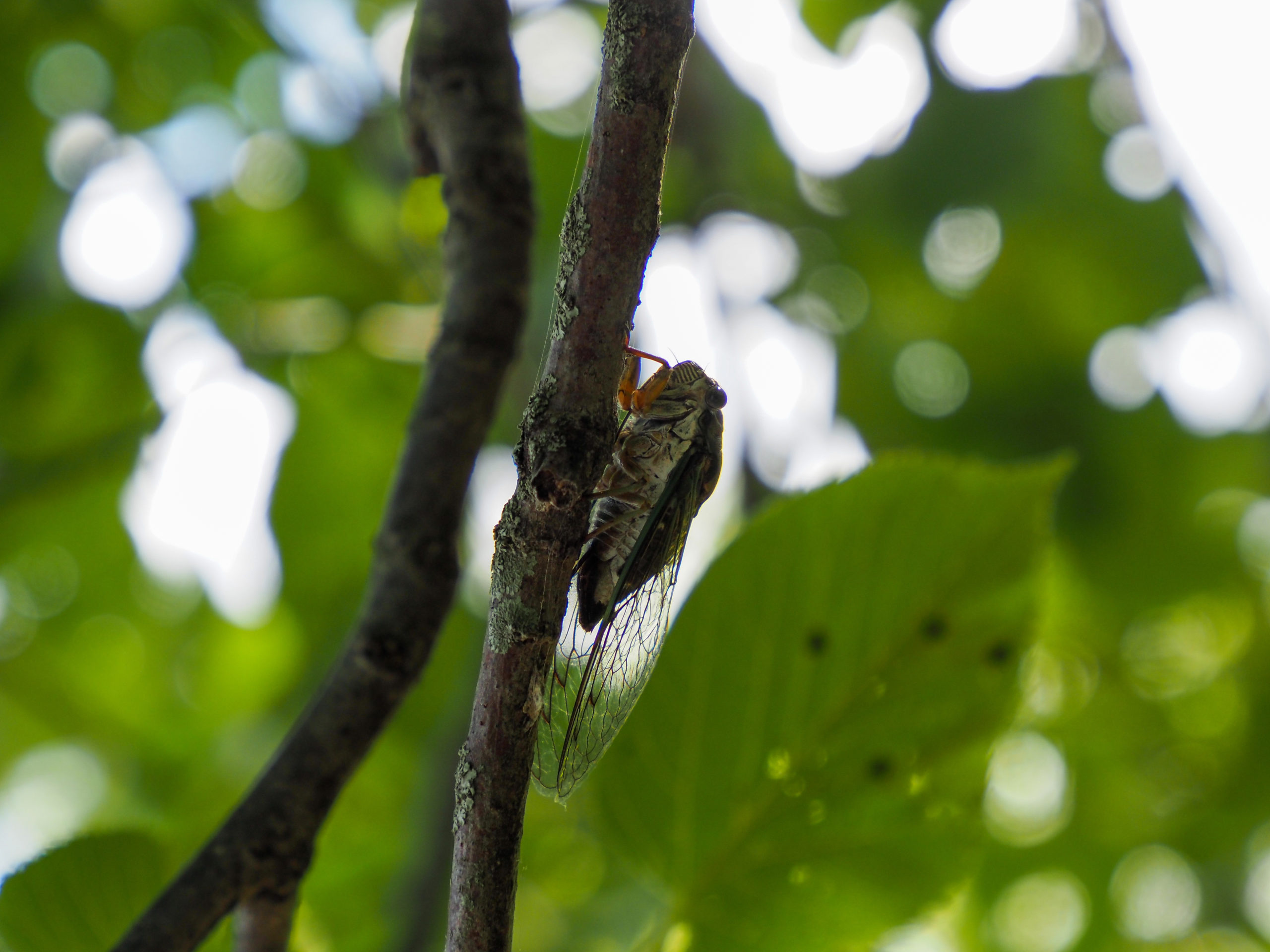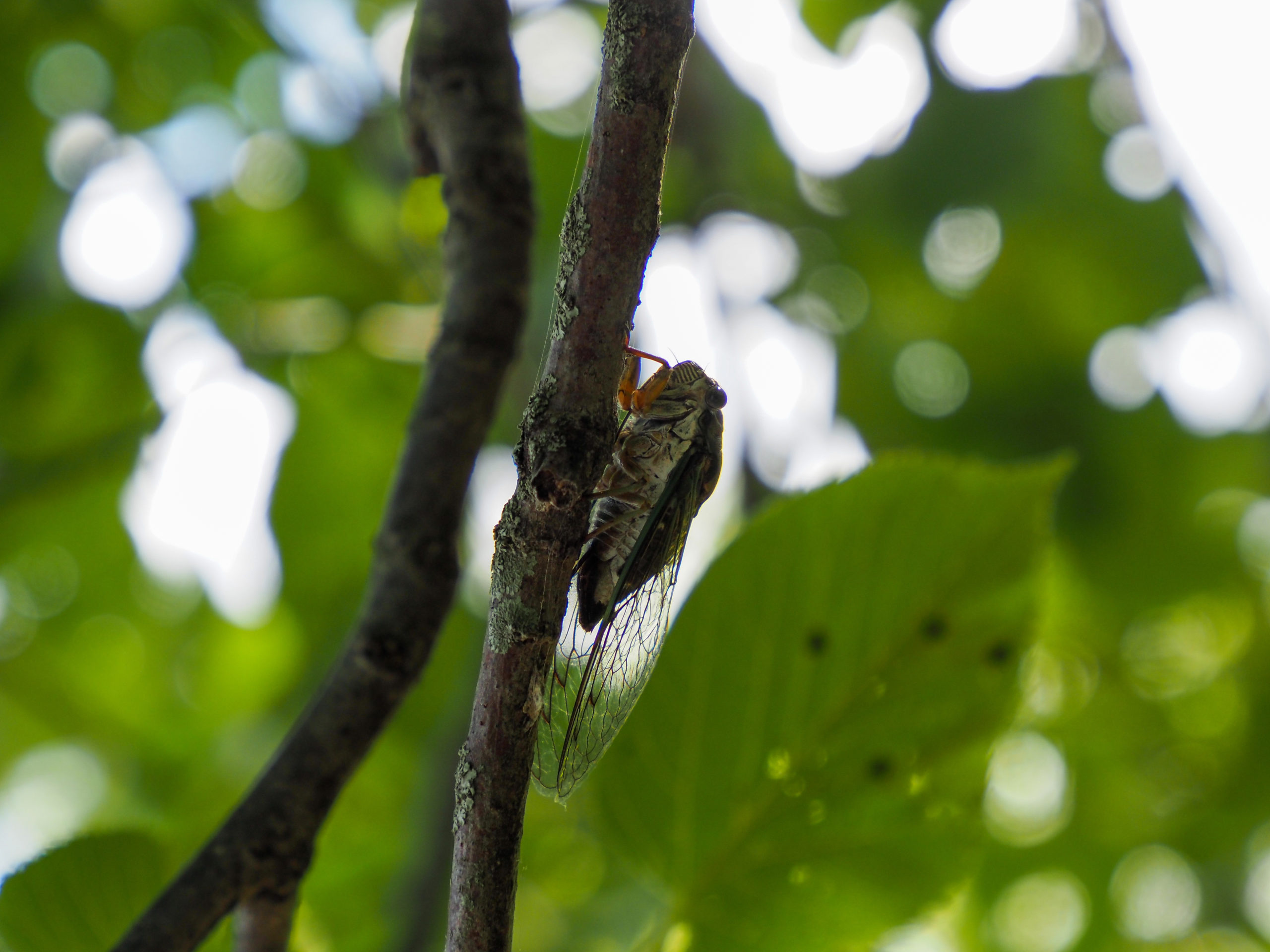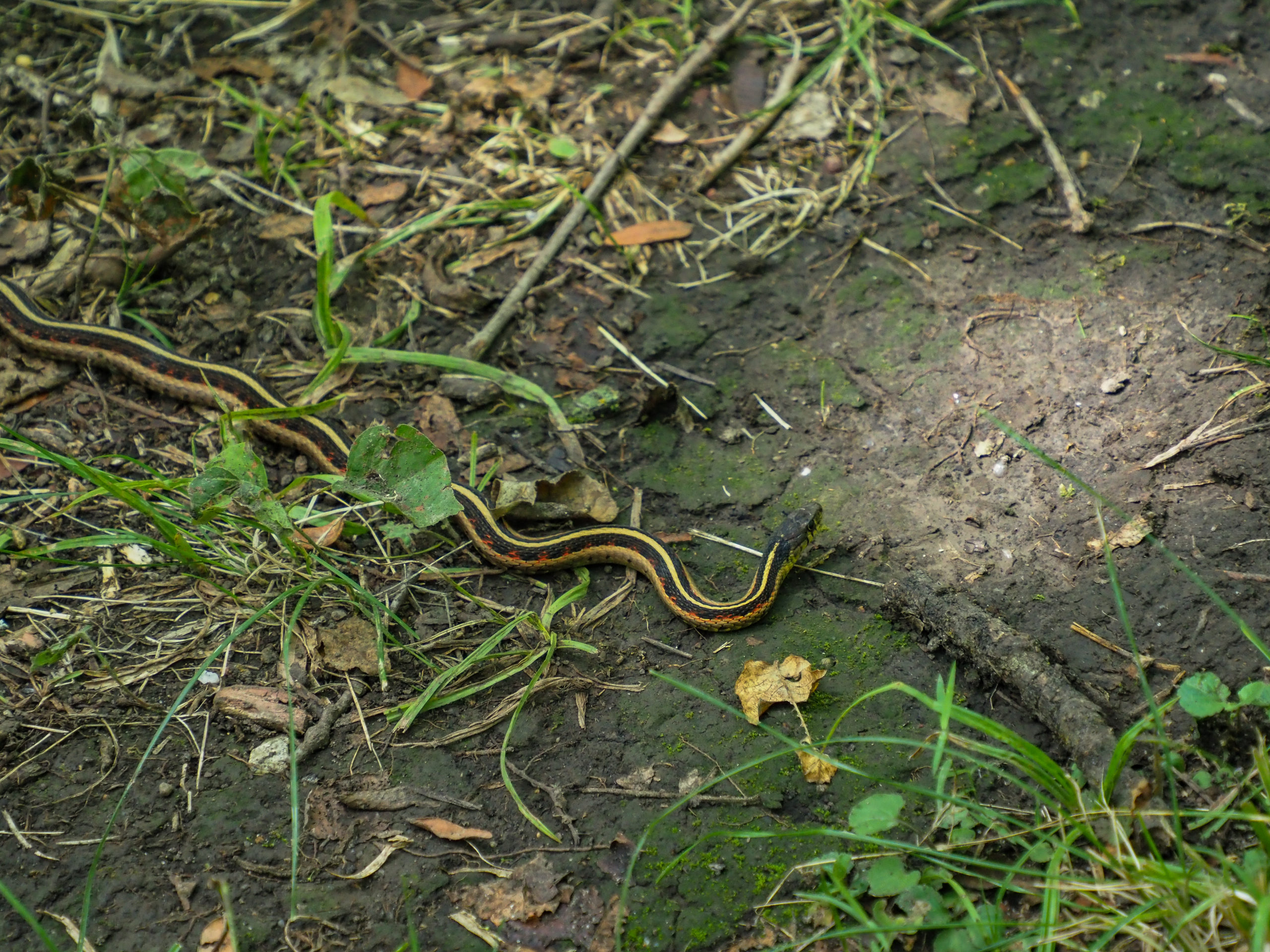 ---
The Jurgensen Bridge
At the start of the east trailhead, or in our case, the end of the hike from the west trailhead, is the Jurgenson Bridge. This is where we ended up seeing a pair of Bald Eagles. Crossing the bridge was a great way to end our hike and shortly after crossing it we were back on Lakeside Ln. headed towards our truck. We had a great time hiking the Cedar Lake Nature Trail and if you find yourself in Madison County, we highly recommend this hike.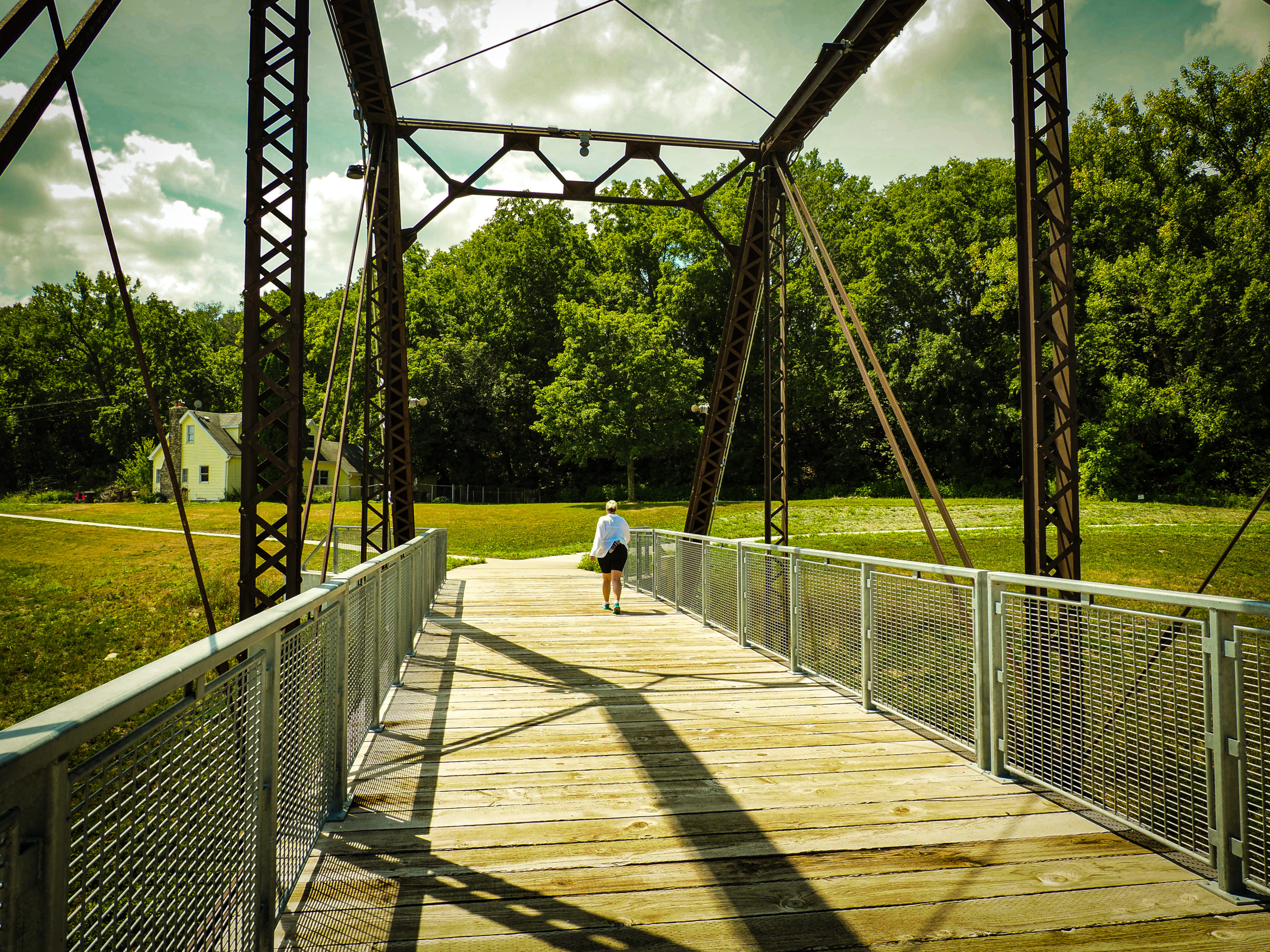 ---