Central Park in Pella, Iowa
Before we went for a walk to explore the small town of Pella, we parked at Central Park to eat lunch. The park offers visitors a lot to check out including a cannon, Civil War Statue, sundial, 1900's fountain, Tulip Tower, and more as you will see in the photos below.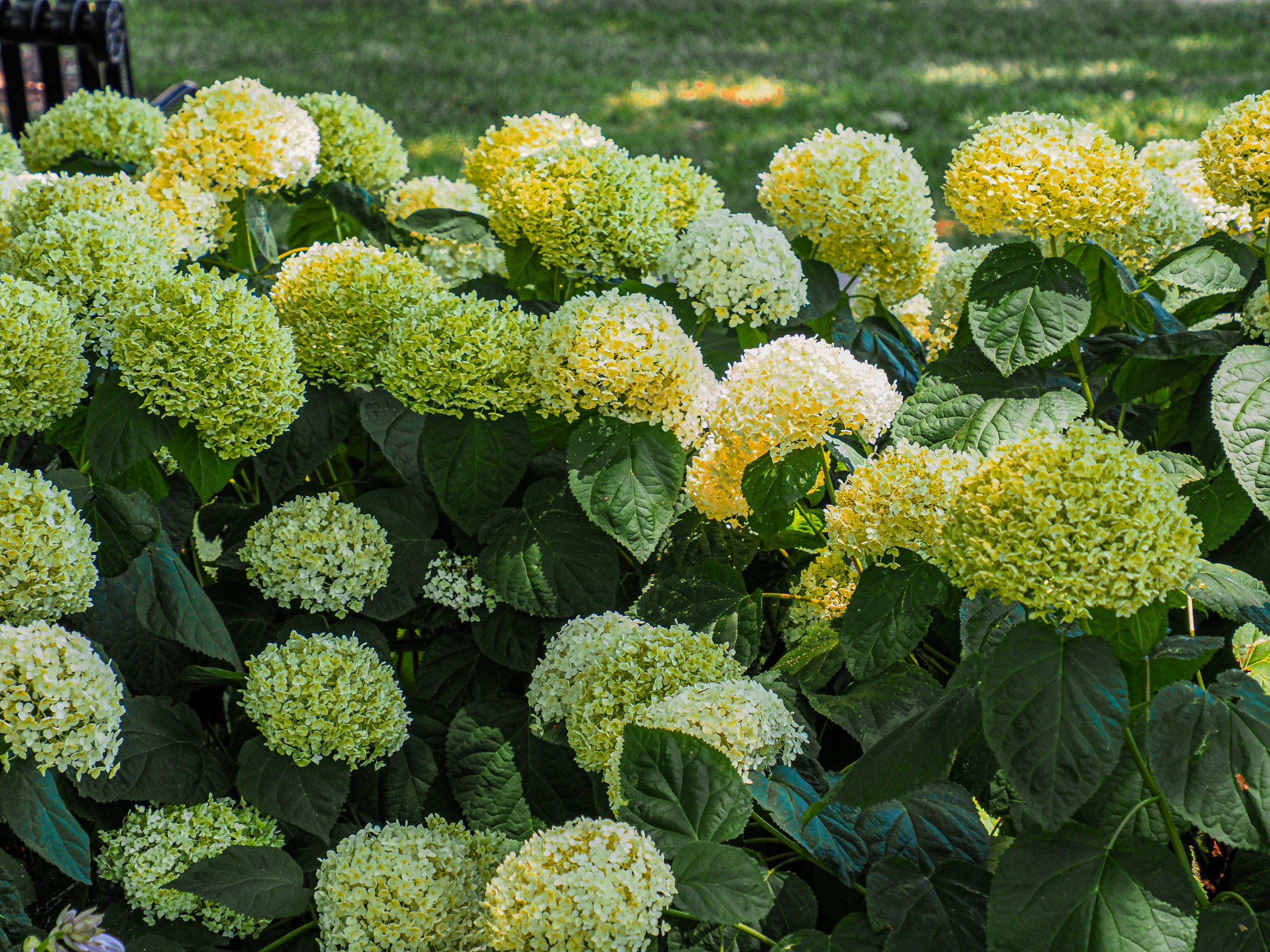 ---
Tulip Tower
The Tulip Tower is quite a sight to behold. It's impossible to miss as you approach Central Park. The town hosts a Tulip Festival each year in early May. This year is was May 4th through the 6th. This was the very time that Inga and I were moving into our new place in Des Moines so unfortunately we missed it this year, but are hopeful that we will get to see it in 2023.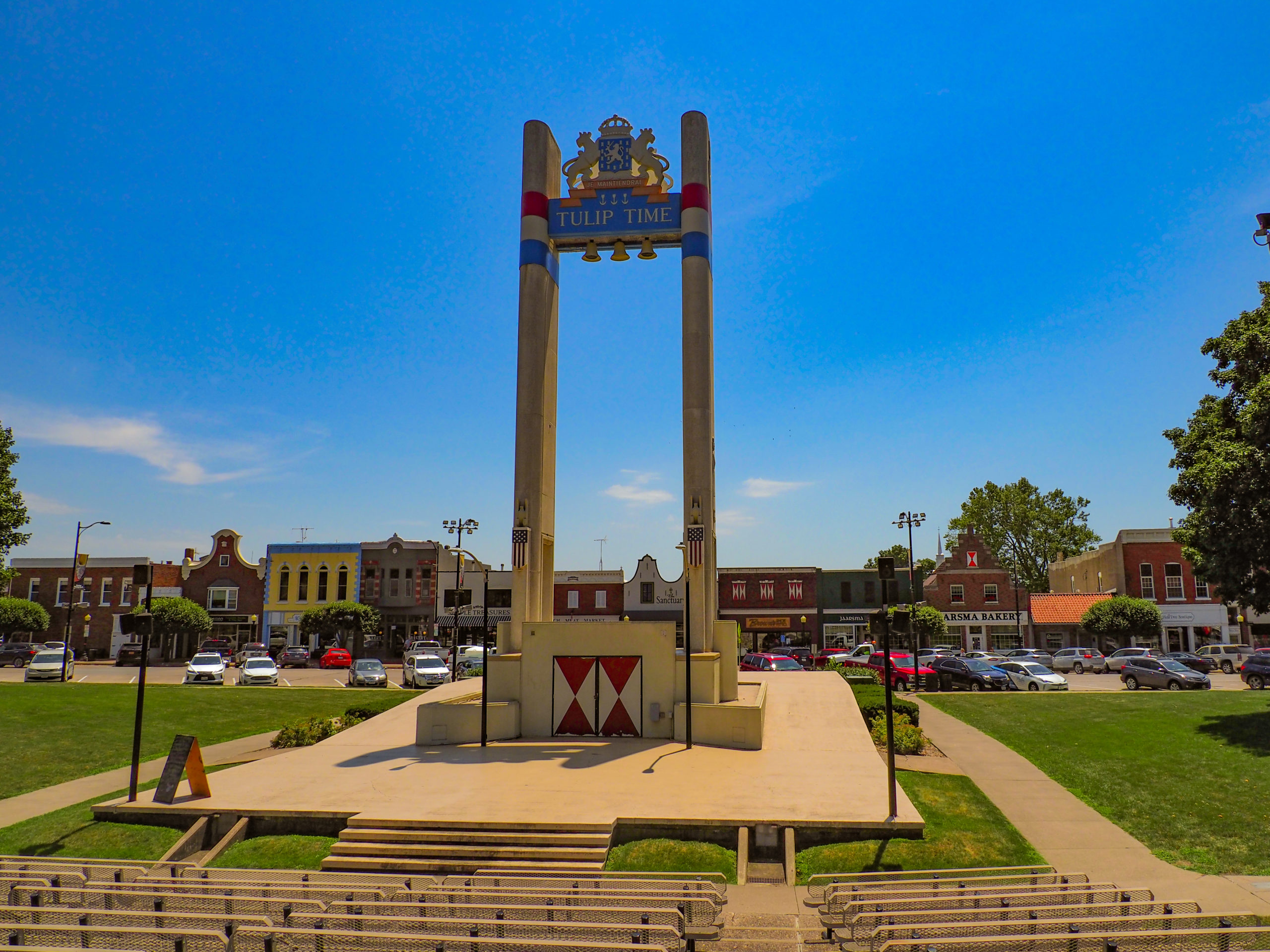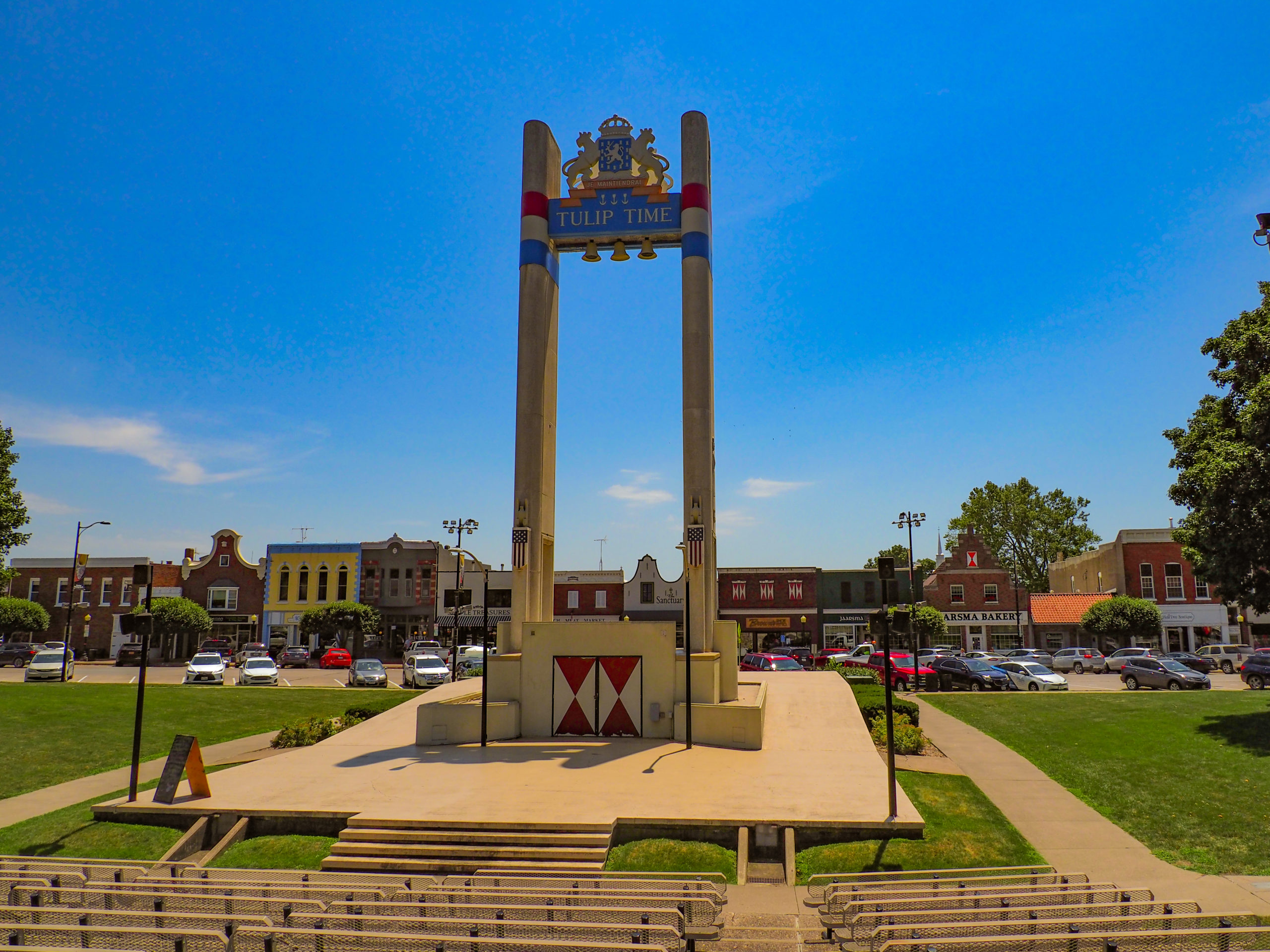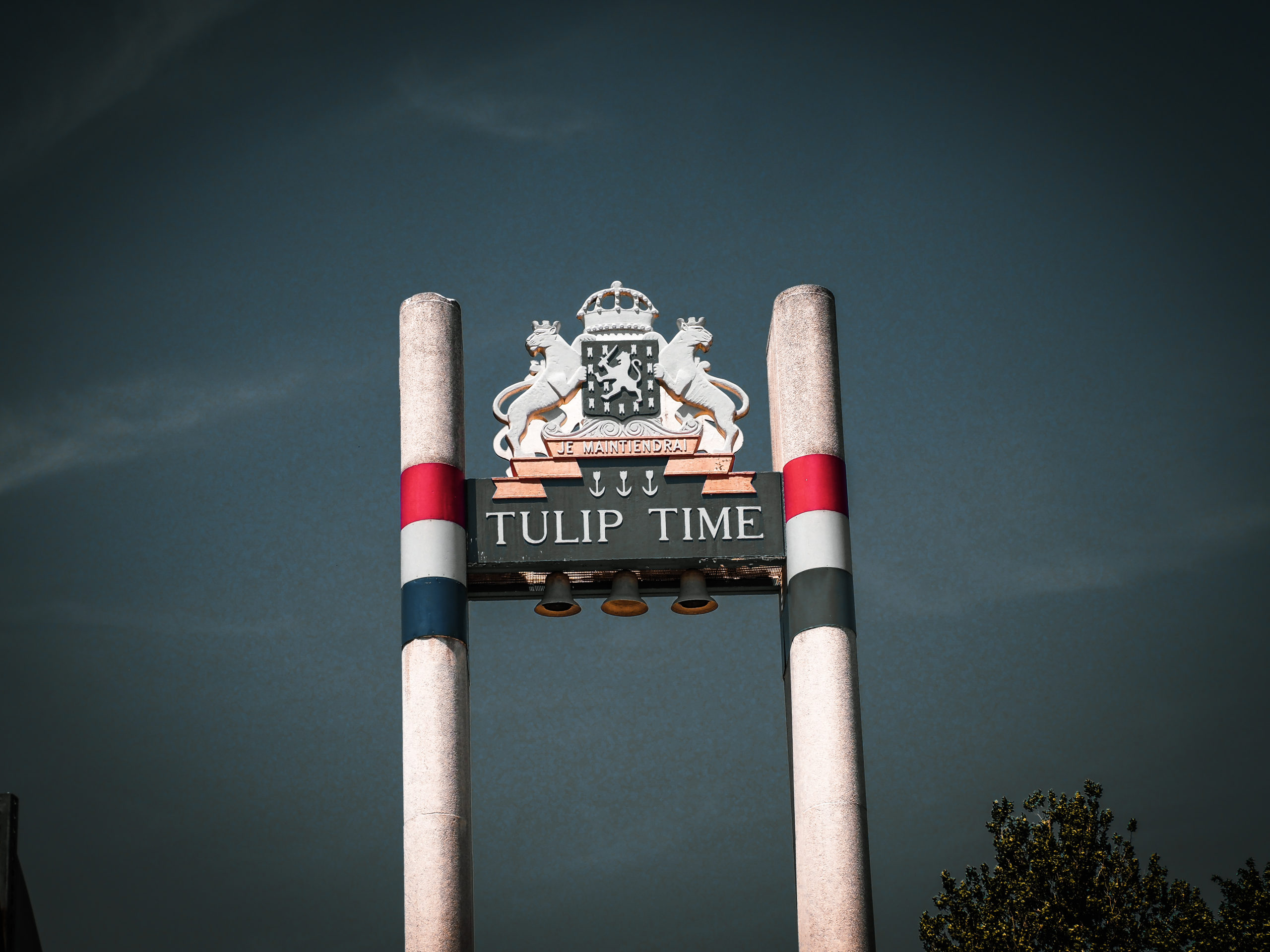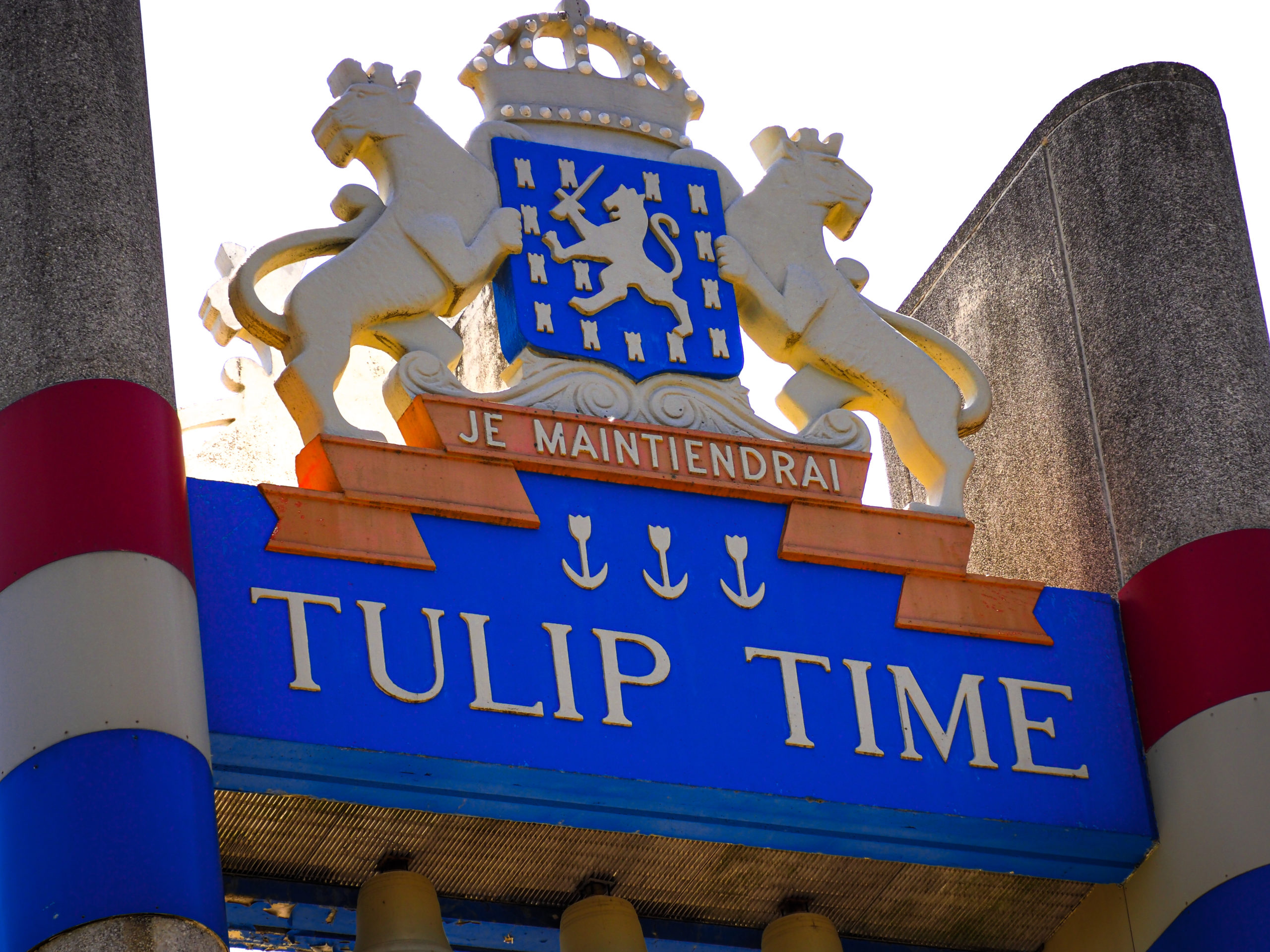 ---
Windmill and Tourist Information Center
The windmill inside Central Park is also the town's Tourist Information Center. It is open to visitors Mon-Fri from 8:30 AM to 4:30 PM.
---
First Clog Sighting of the Day
Outside of the windmill / tourist information center, there sits a giant pair of wooden clogs. I tried to get Inga to stand inside of them, but she was afraid of damaging them so we left them alone.
---
Exploring the Business District
Just across the street from Central Park is the Business District of Pella. There are many shops, bakeries, watering holes, and restaurants for patrons to explore. We first headed towards the clock tower which was a gateway to a nice walking path that would lead us to more hotels and other businesses that were not visible from the street.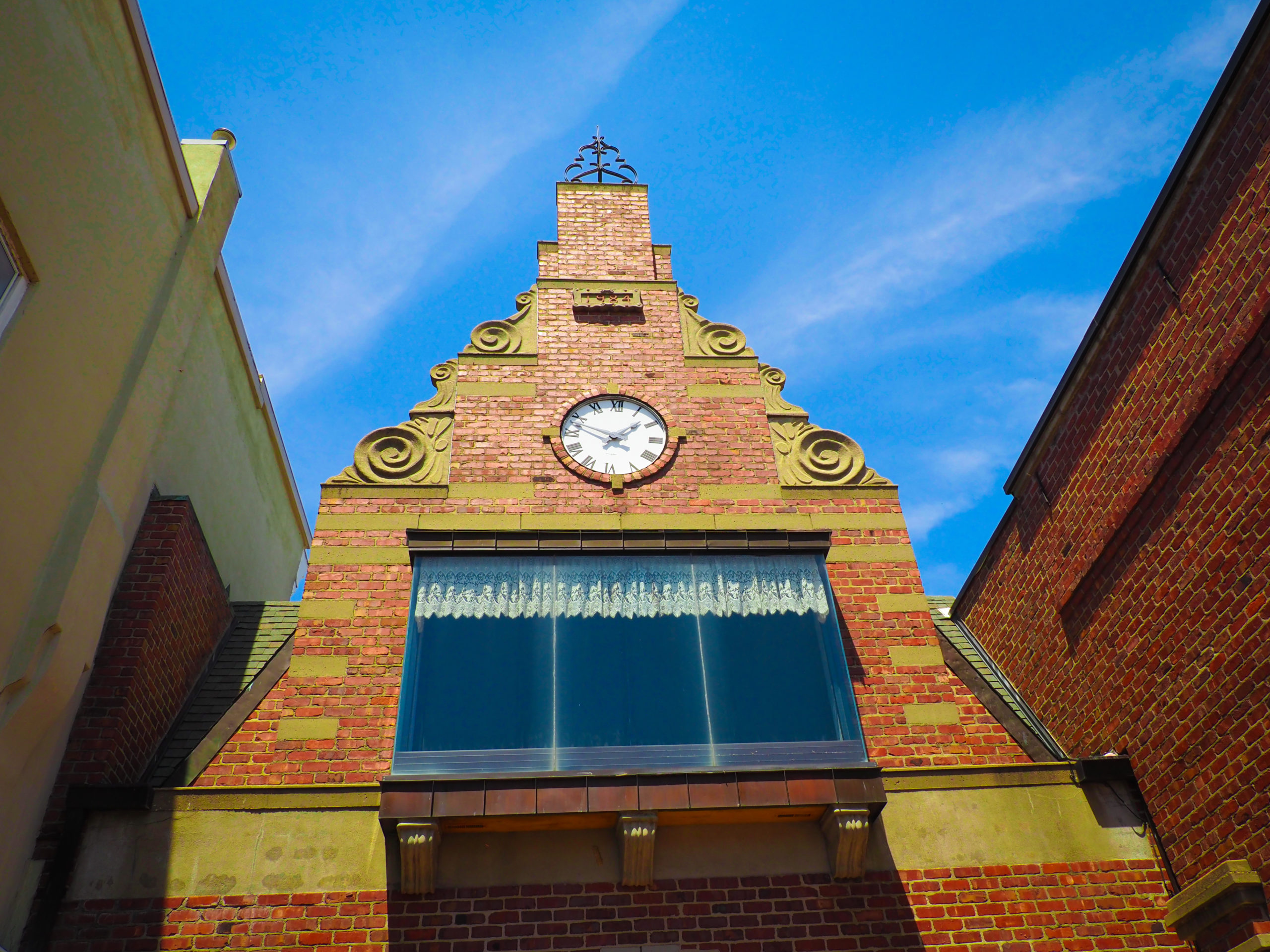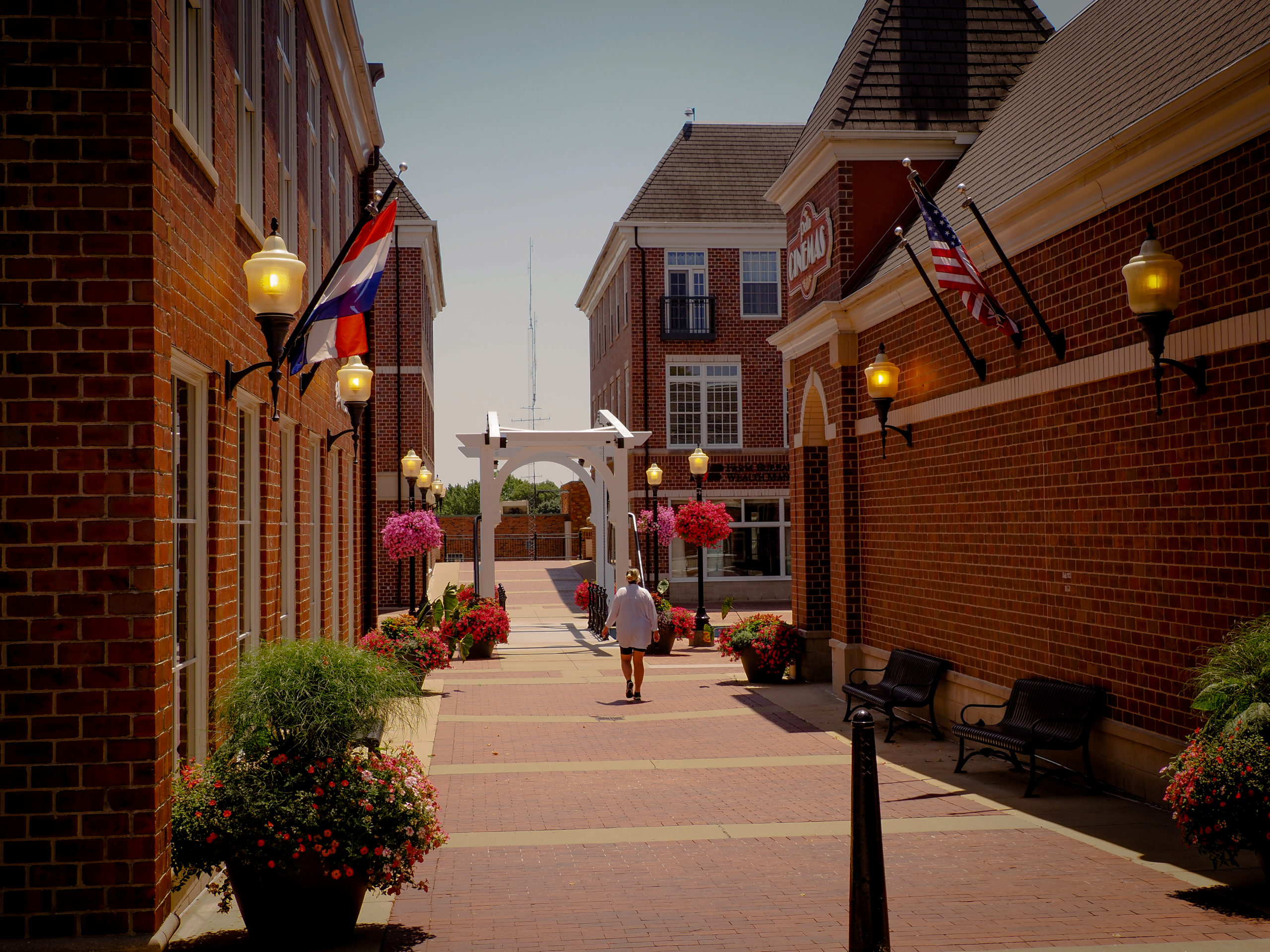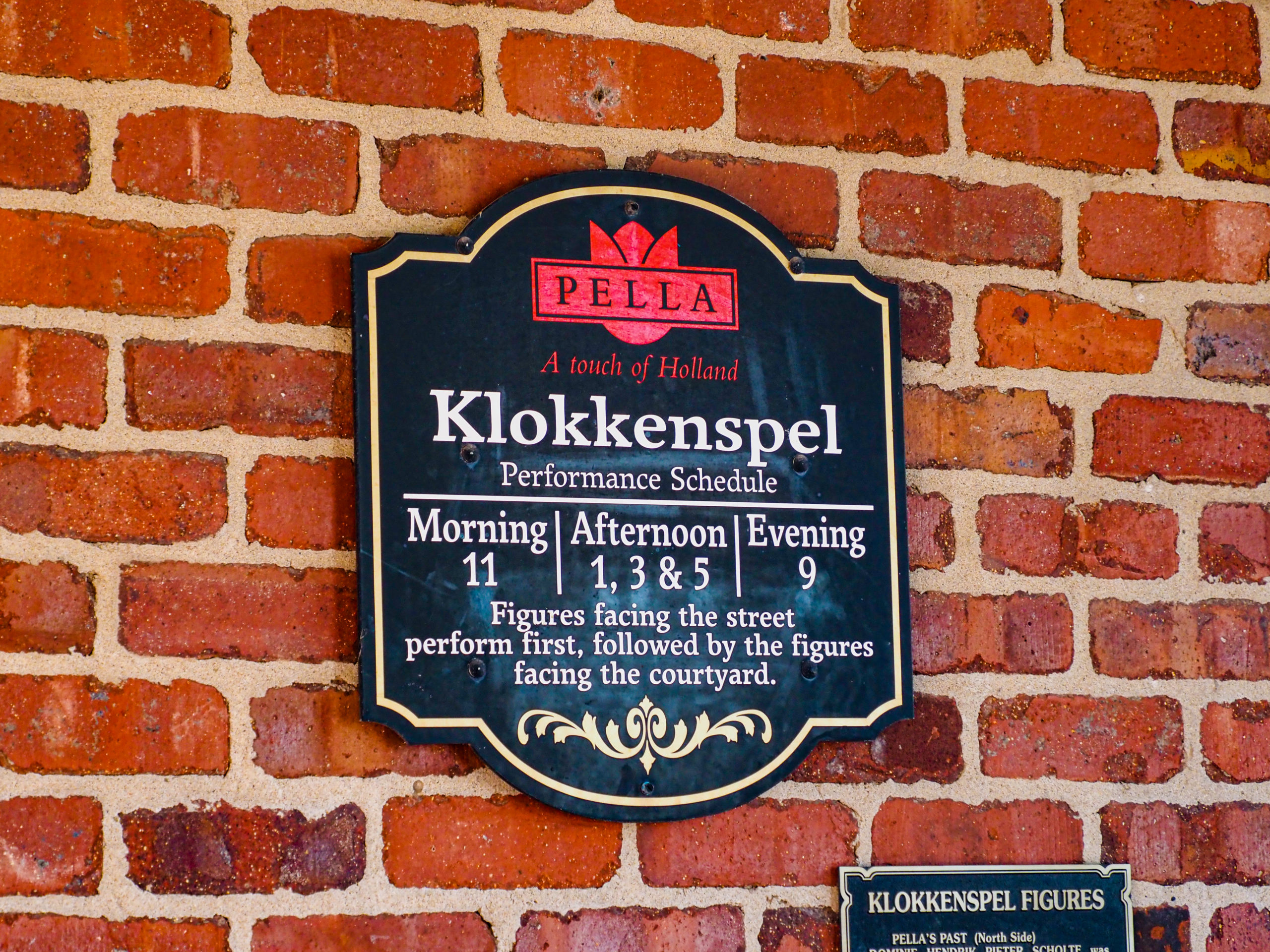 ---
Mosaics in Pella
On the walls as you walk through the corridor in the middle of town, are several mosaics. These mosaics depict the heritage of Pella. It is a town that was settled by immigrants from the Netherlands in 1847.
---
The Canal Outside of The Royal Amsterdam Hotel
We made our way further into the heart of Pella and discovered a canal that ran through the center of this part of town. We ended up right outside of The Royal Amsterdam Hotel. There was also a restaurant that has outside seating so you can enjoy the view of the canal while you dine or drink.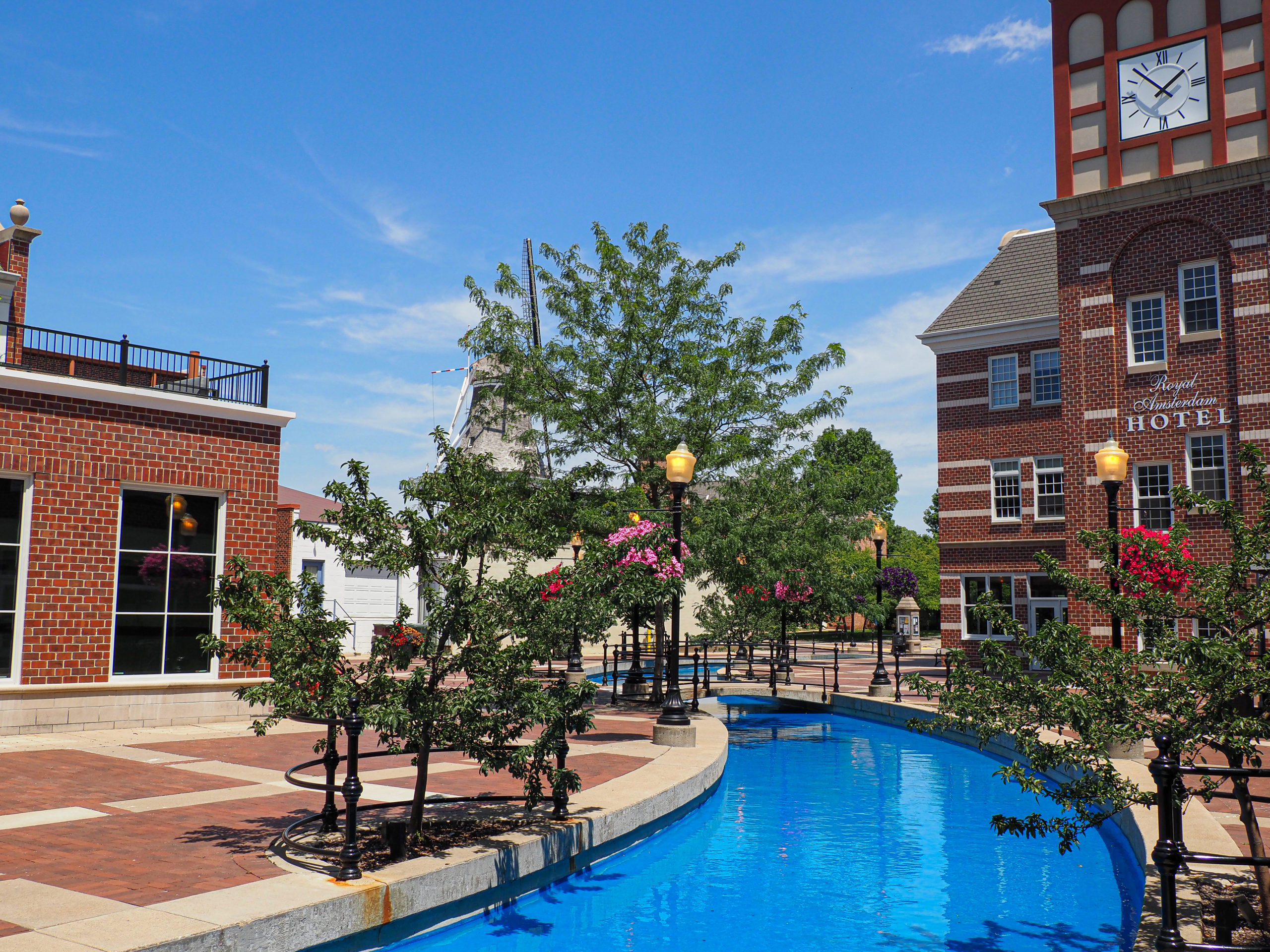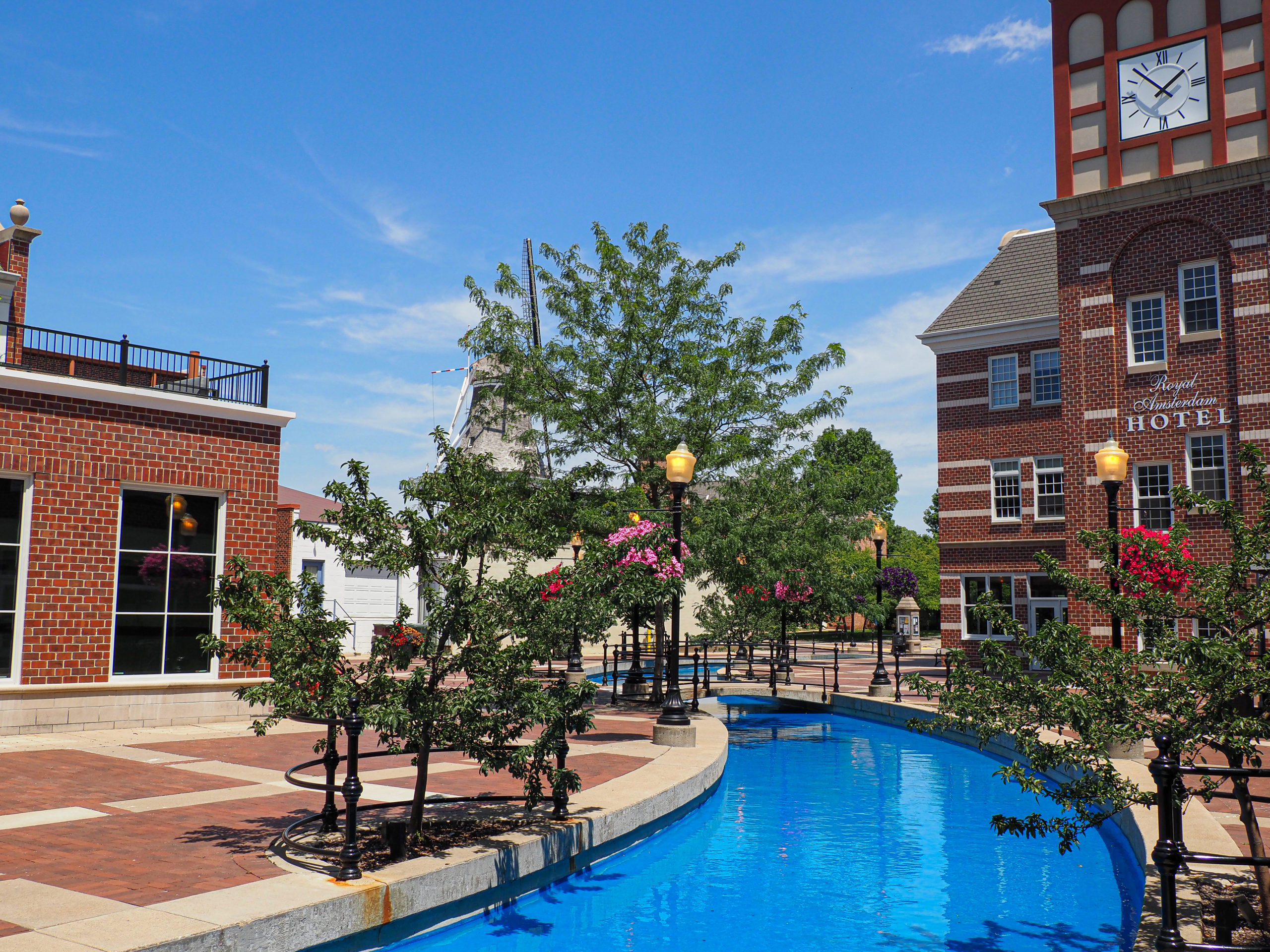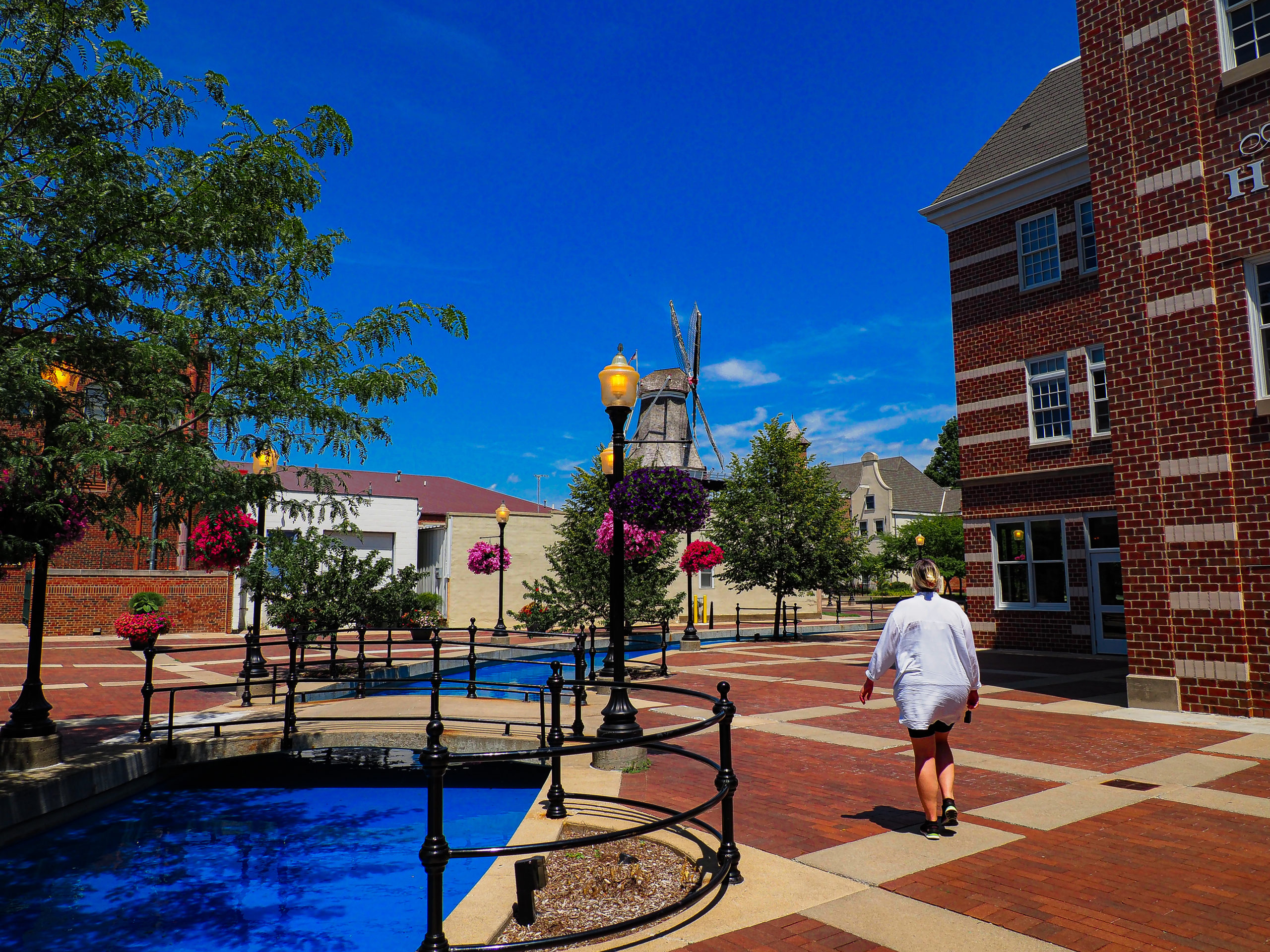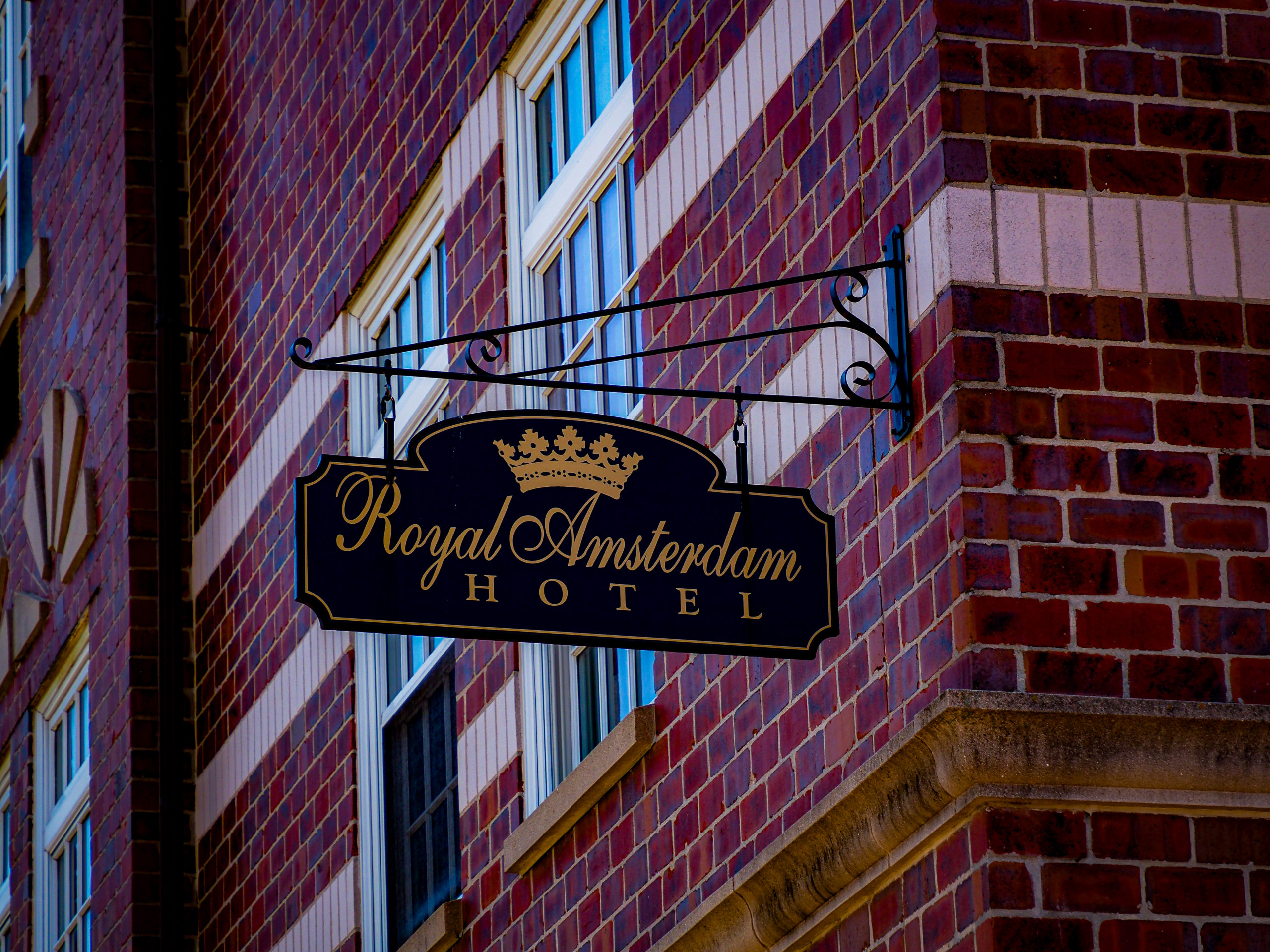 ---
Getting Closer to the Vermeer Mill
We continued along the path and now the famed Vermeer Mill was finally in sight. Before we arrived at the windmill we came to the Wyatt Earp House. As it turns out, Wyatt Earp lived in this house between 1861 and 1864. According the plaque, the Earp family left for California in 1864.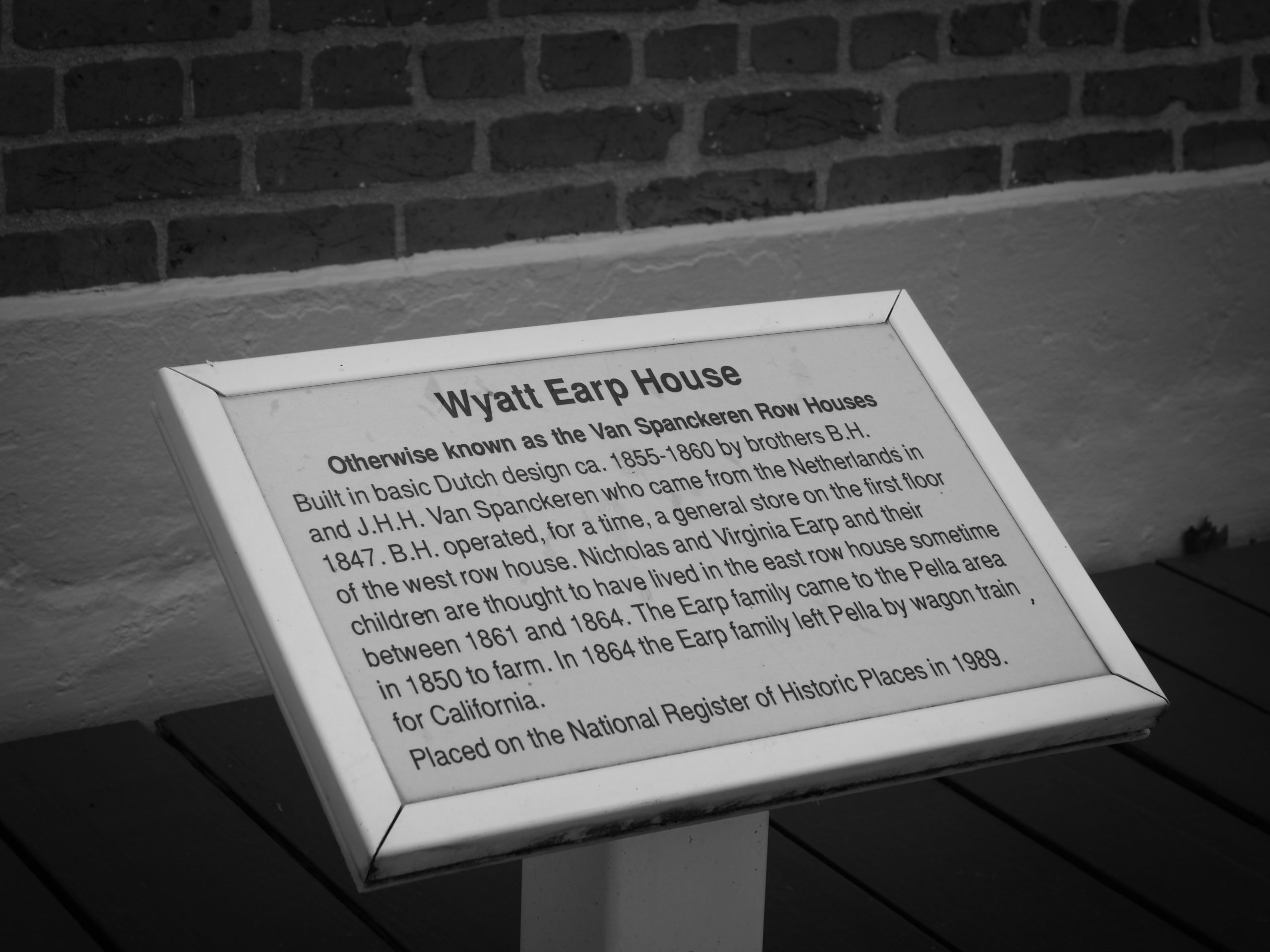 ---
The Vermeer Mill
The Vermeer Mill is actually a working mill where grain is milled. It stands at just over 124 feet and visitors can tour the windmill 6 days a week. It was originally assembled in the Netherlands and later shipped and re-assembled in Pella in 2002. Below is a photo Slideshow video that includes the images seen in this blog and some ones that I did not include as well. Thank you for reading and watching, everyone. Please feel free to subscribe to this blog and my YouTube channel for more content. It is 100% free and it helps us to keep this website going. Take care!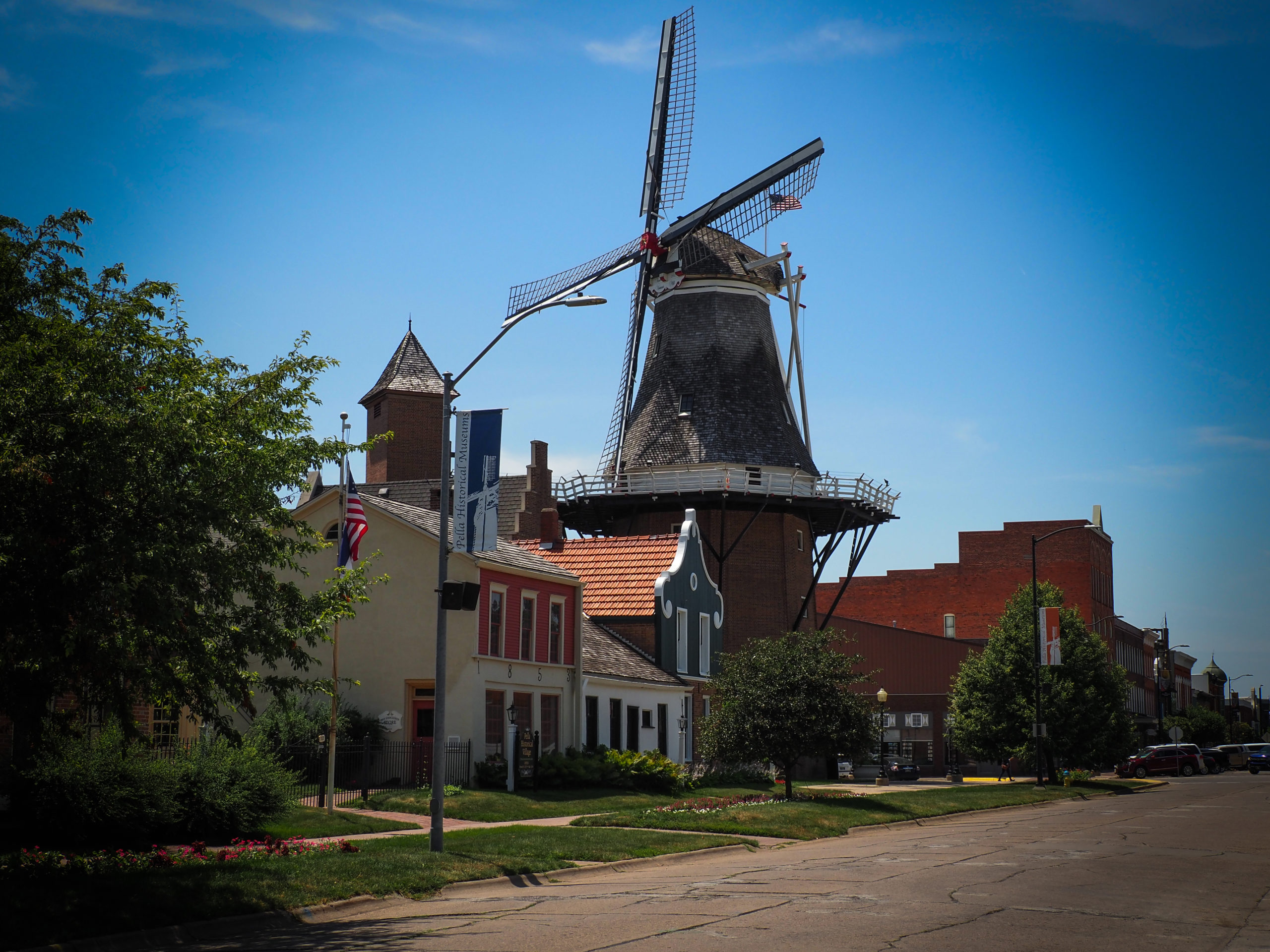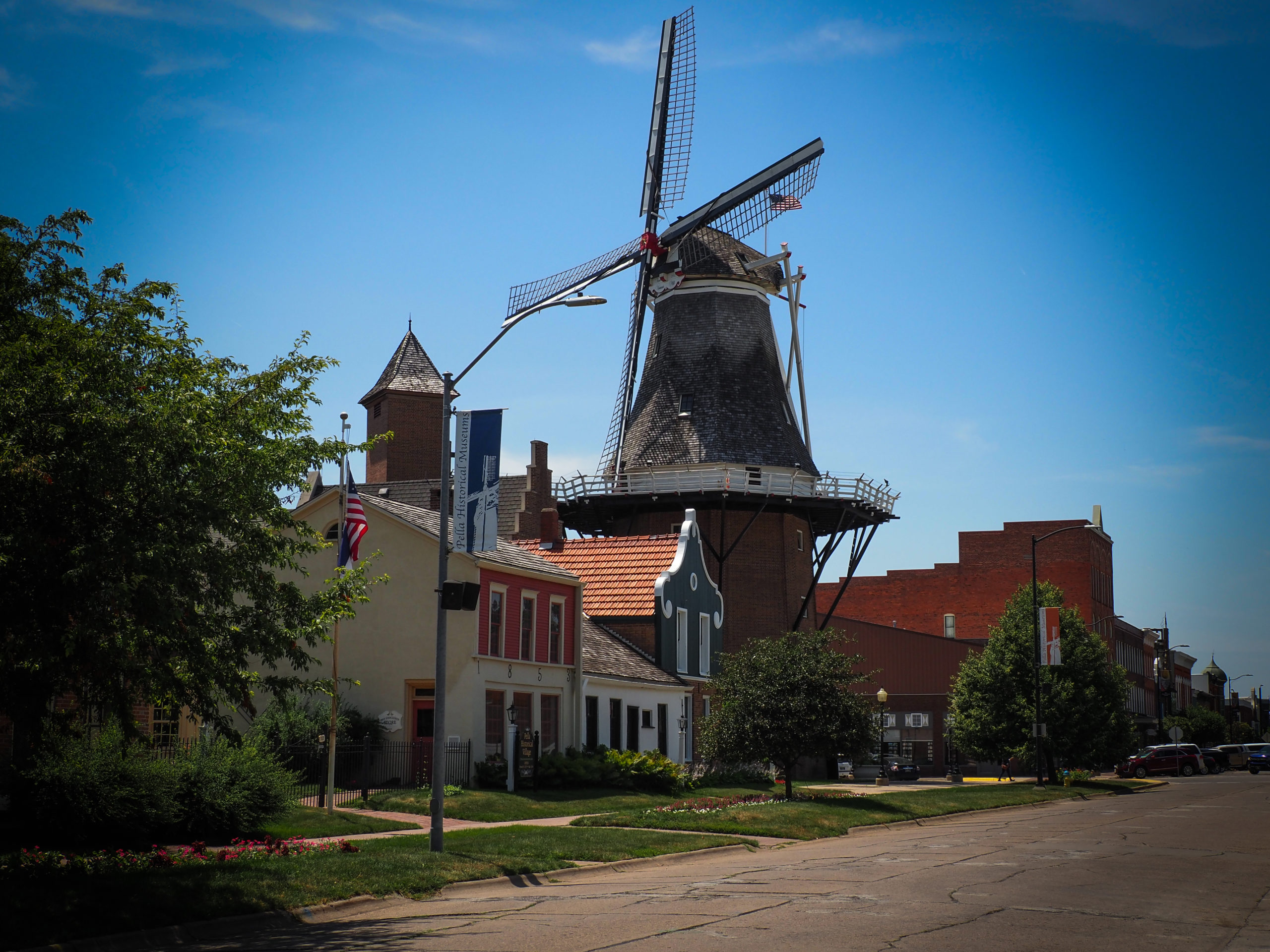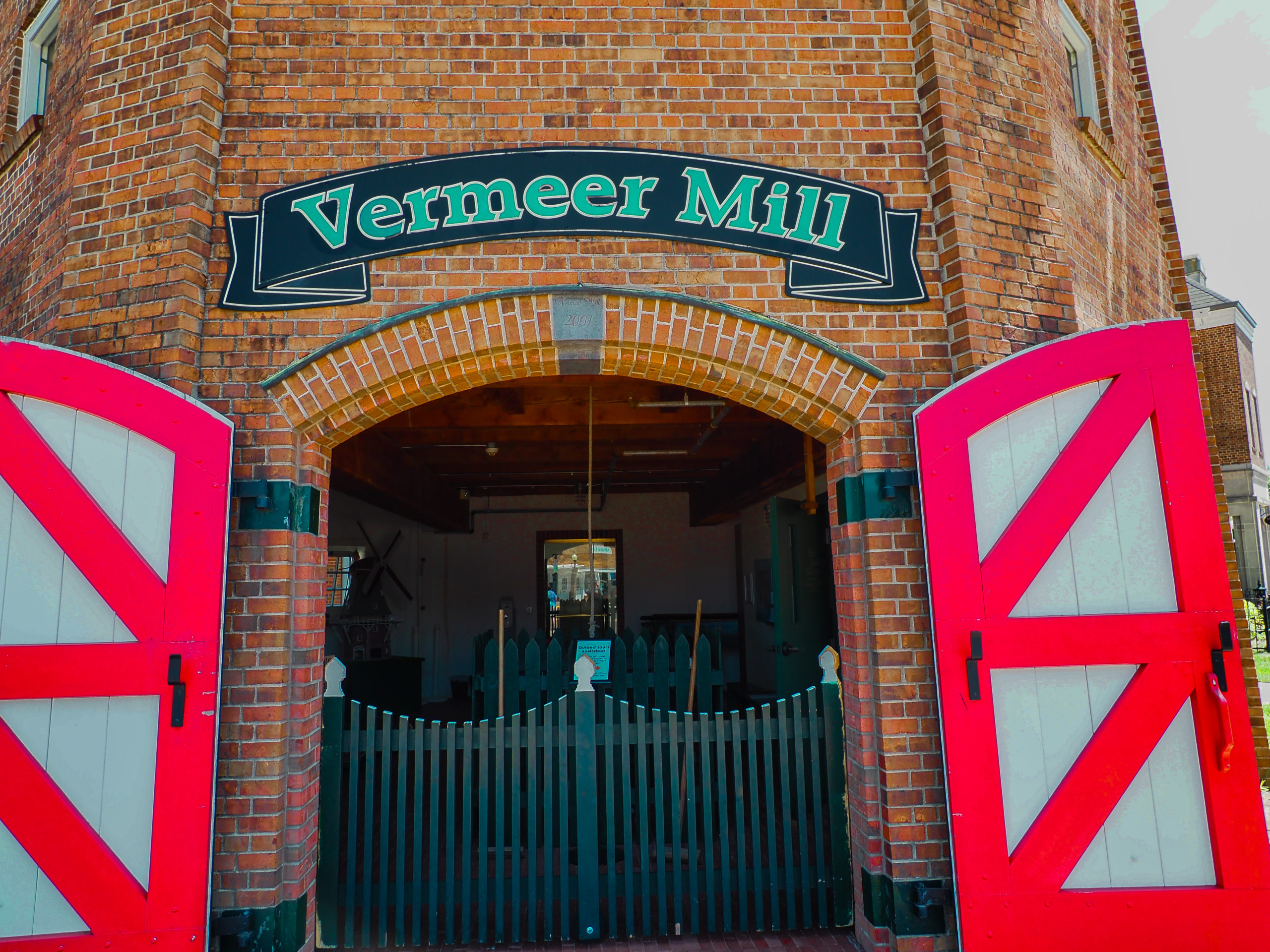 ---