Welcome to Cordova Park
The Cordova Observation Tower is located inside Cordova Park. Cordova Park is located near the shore of Lake Red Rock. From Des Moines, it is a 38 mile drive to get to the park, and it's well worth it.
---
Images of Cordova Observation Tower
Cordova Observation Tower stands at 106 feet tall and has a total of 169 steps to get up to the top. Aside from the brilliant views of Lake Red Rock, you will also get a great leg workout on your way up.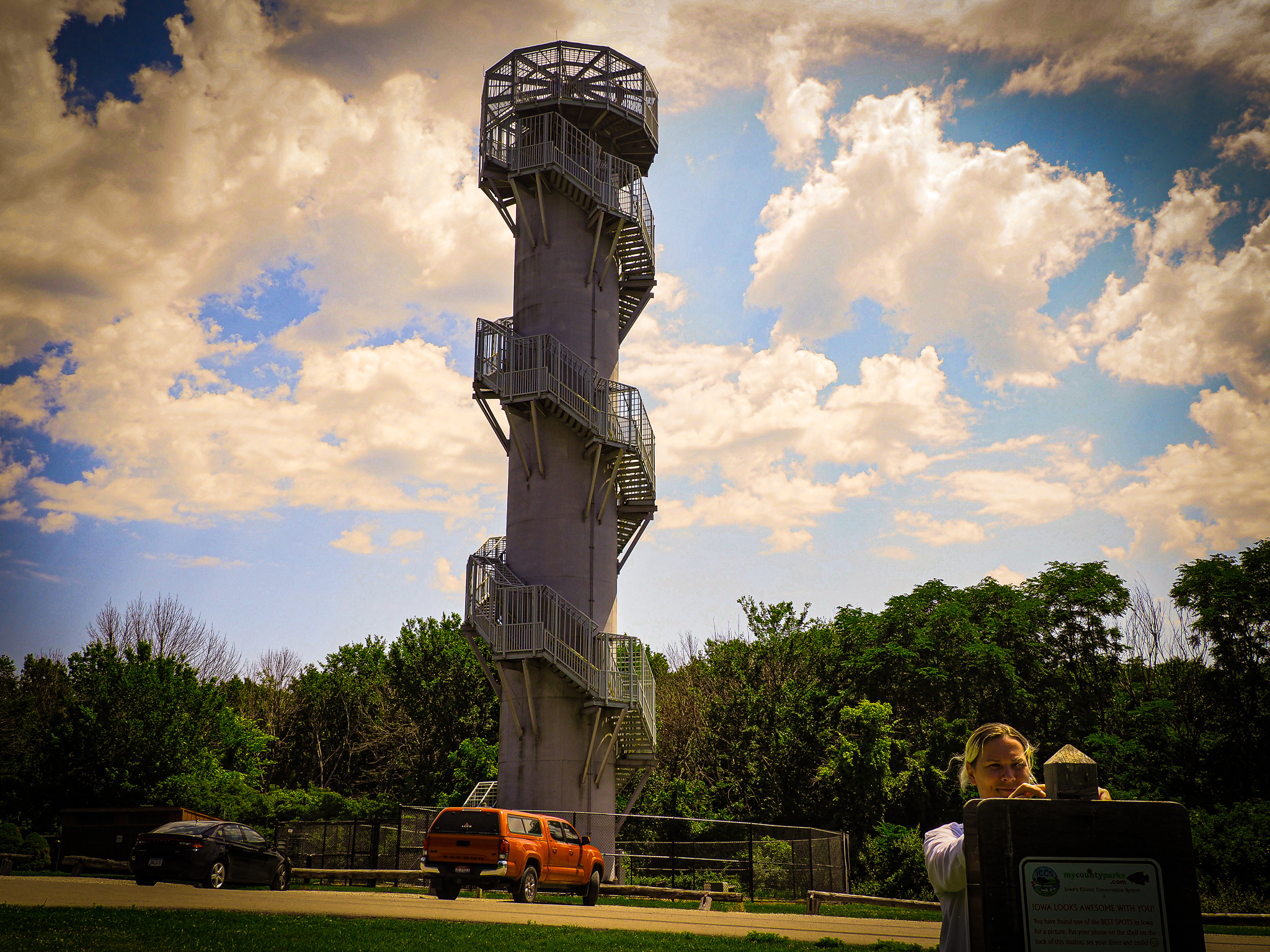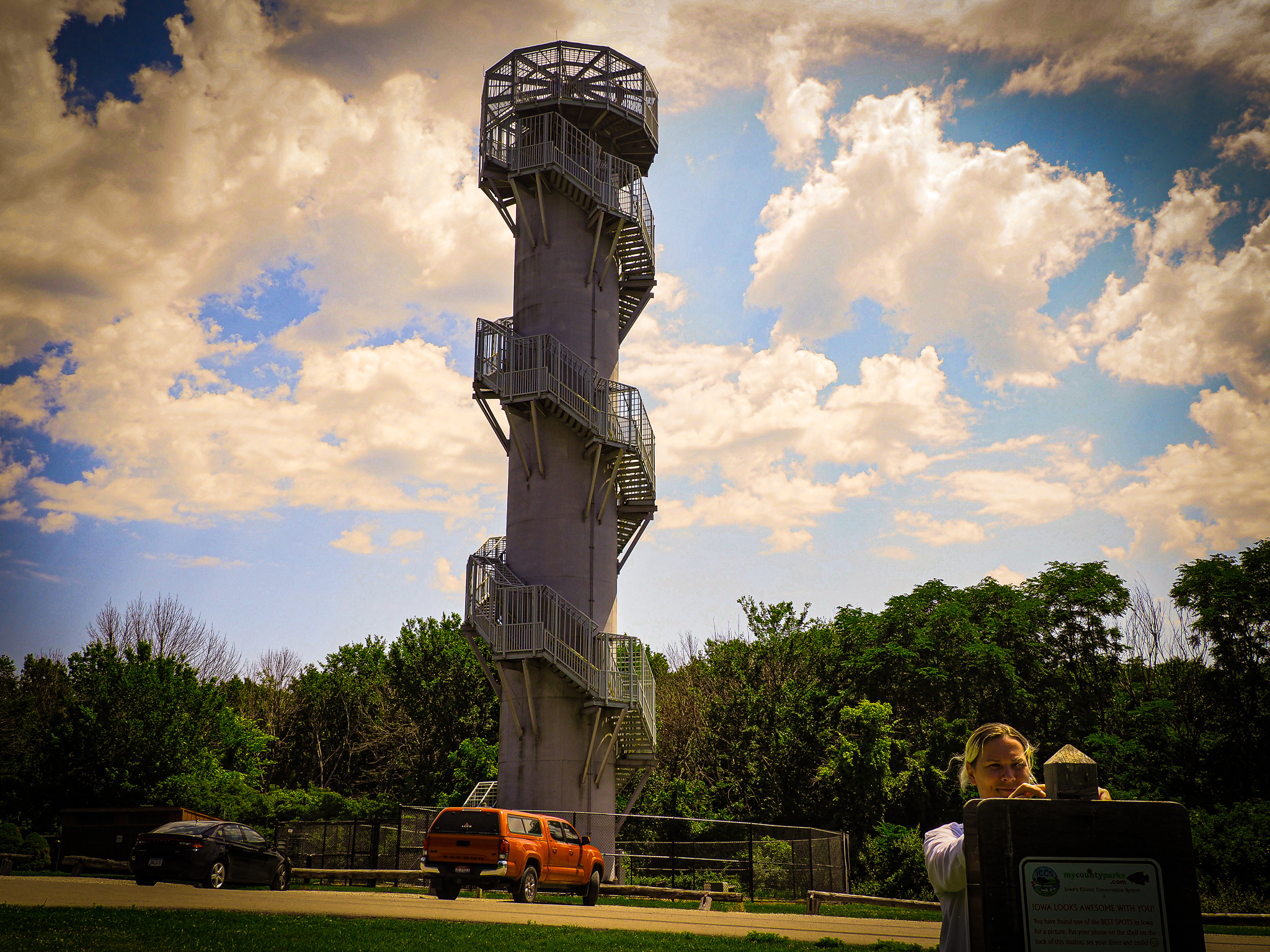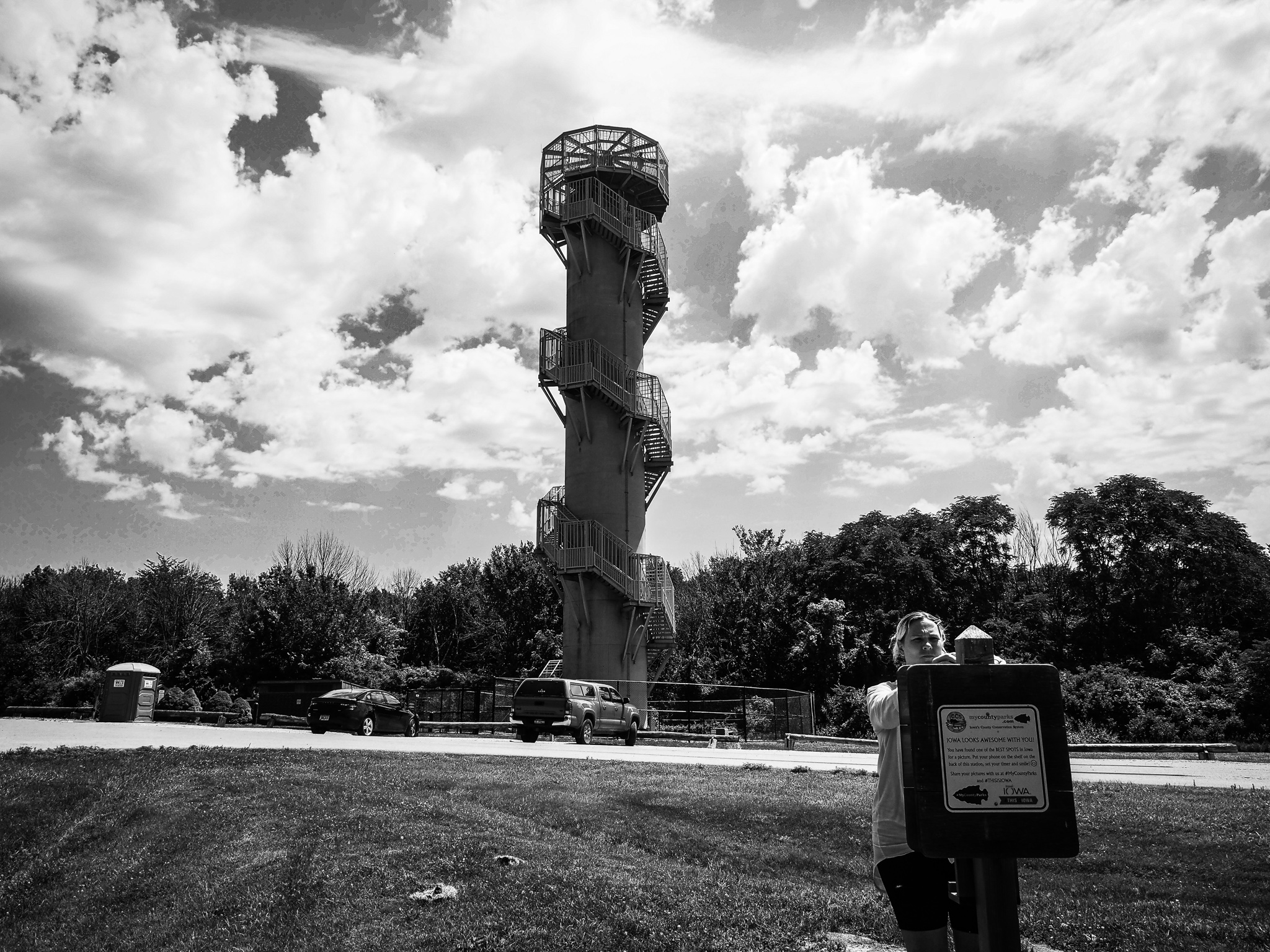 ---
Inside The Top of Cordova Tower
Located outside of the tower, is a brief history of how the tower came about. Don't forget to give it a read before you head up. On the inside of the top of the Cordova Tower you will have you view obscured by all of the metal safety bar. Don't worry though, the gaps are plenty big to fit your phone or camera through so you can capture some video or photos.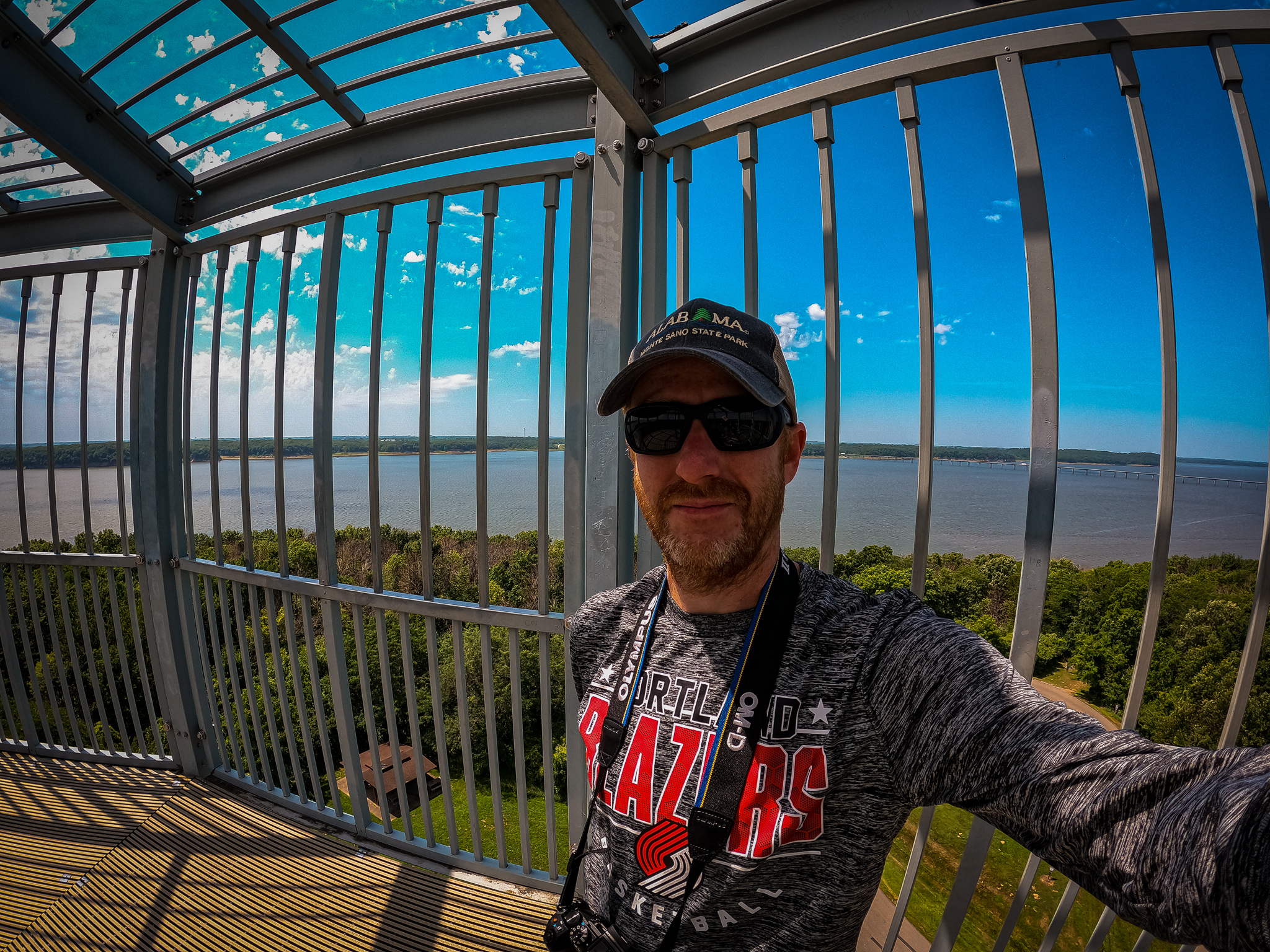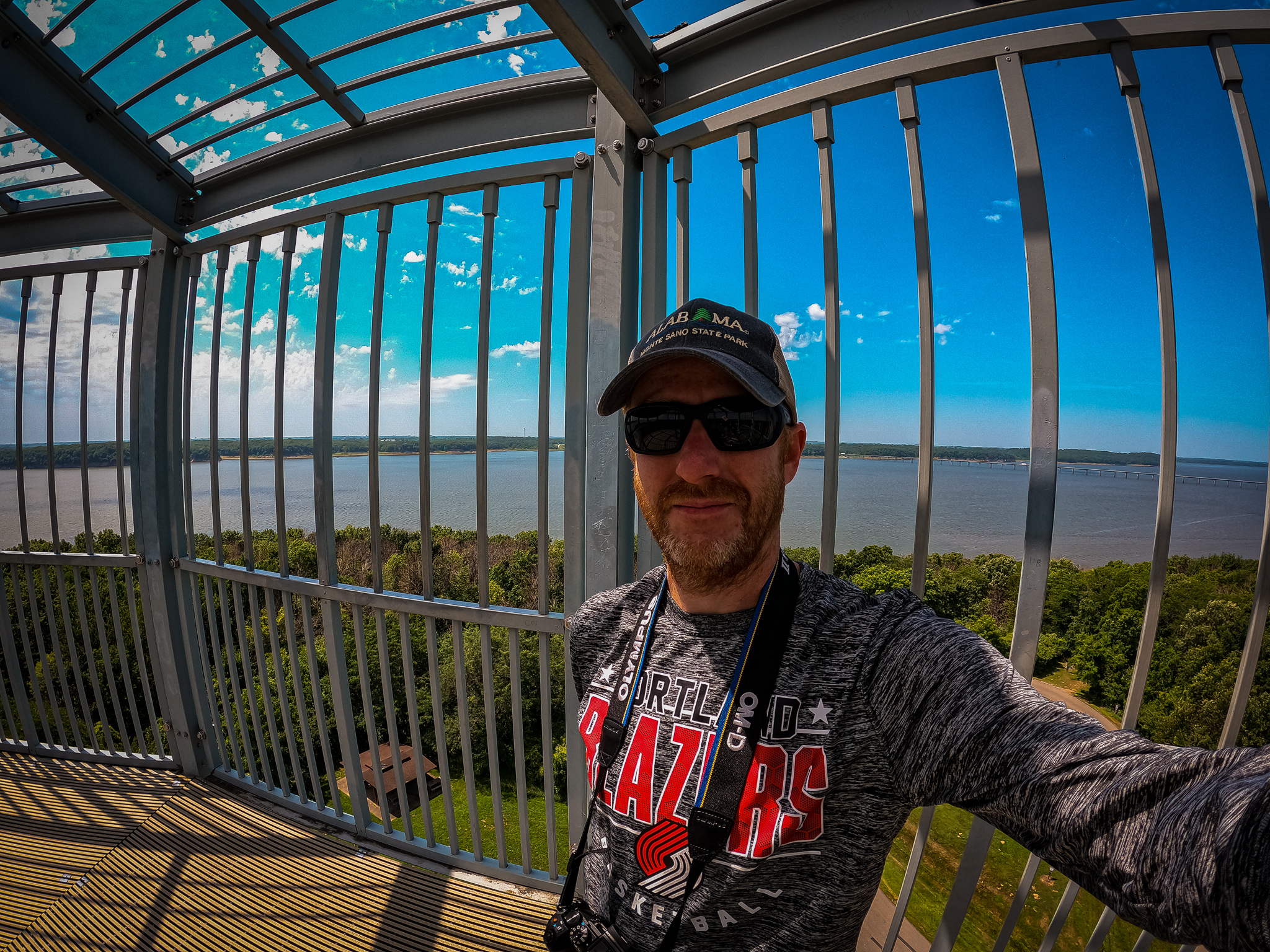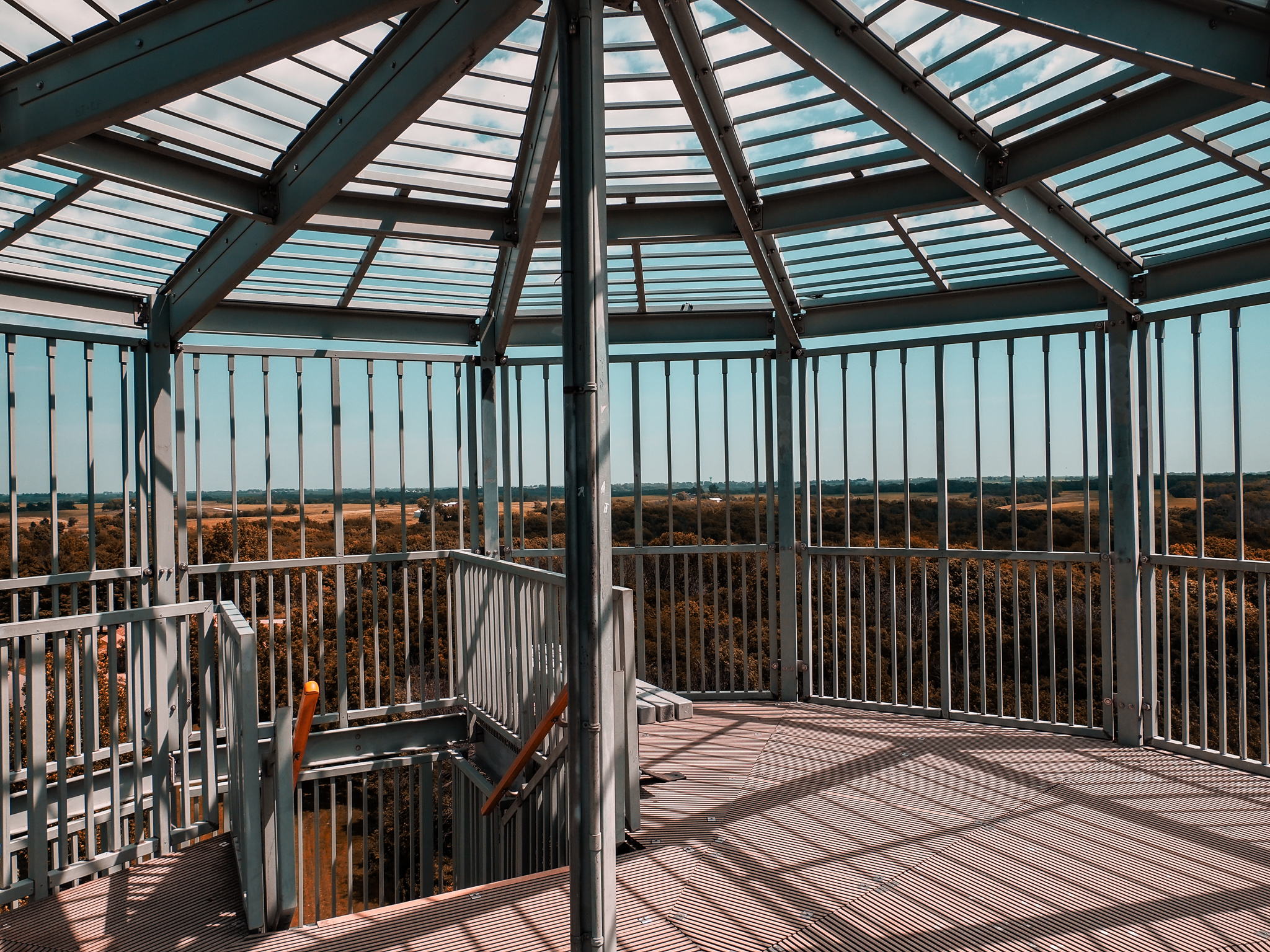 ---
Views From Inside The Tower
You will have a great views of the Mile Long Bridge and Lake Red Rock from inside of the tower. It can get a little windy up there so hold your phone or camera tight when snapping photos through the safety bars. On a hot day it would be wise to bring some water up with you as the heat and humidty can make the climb up harder.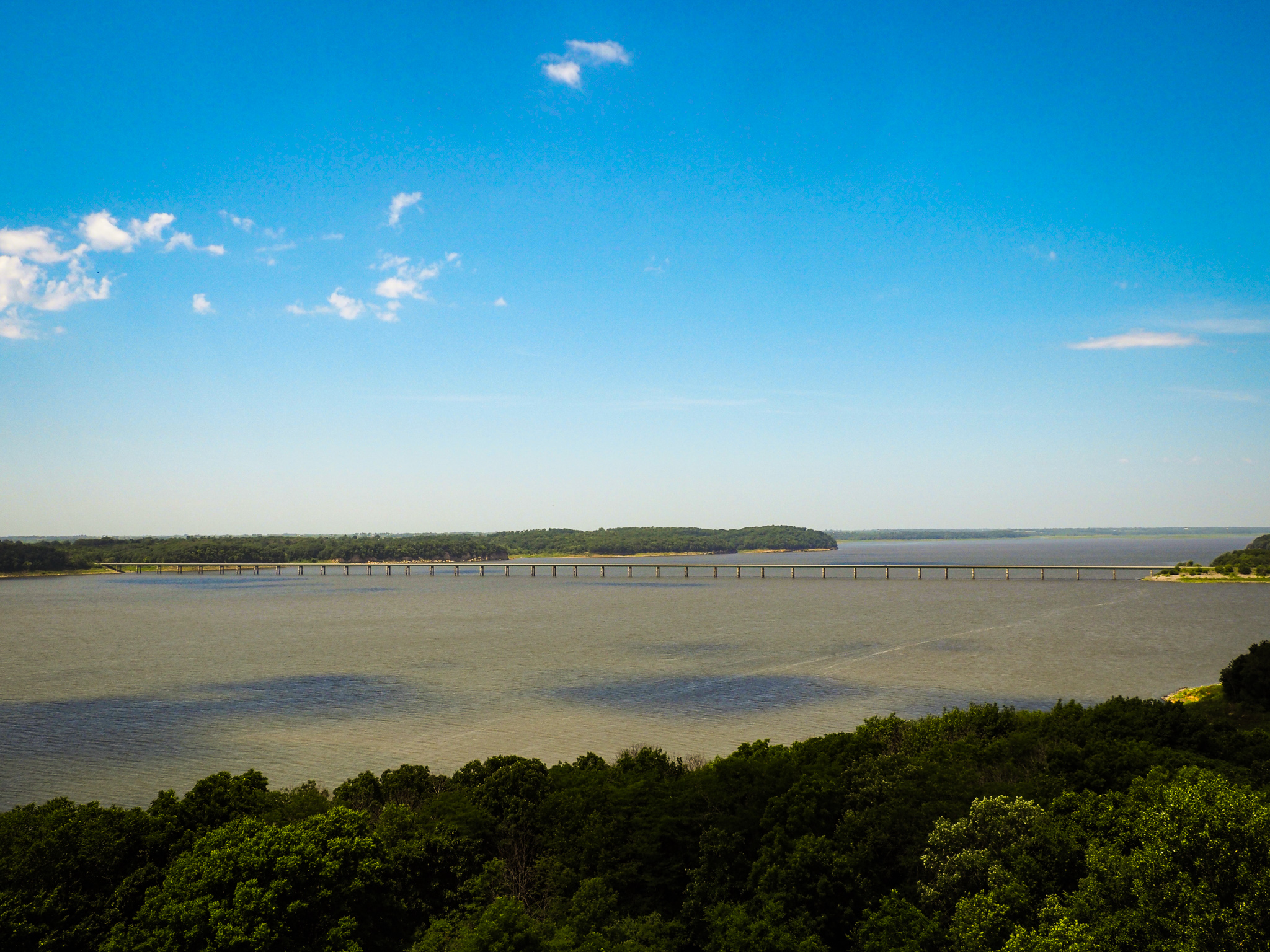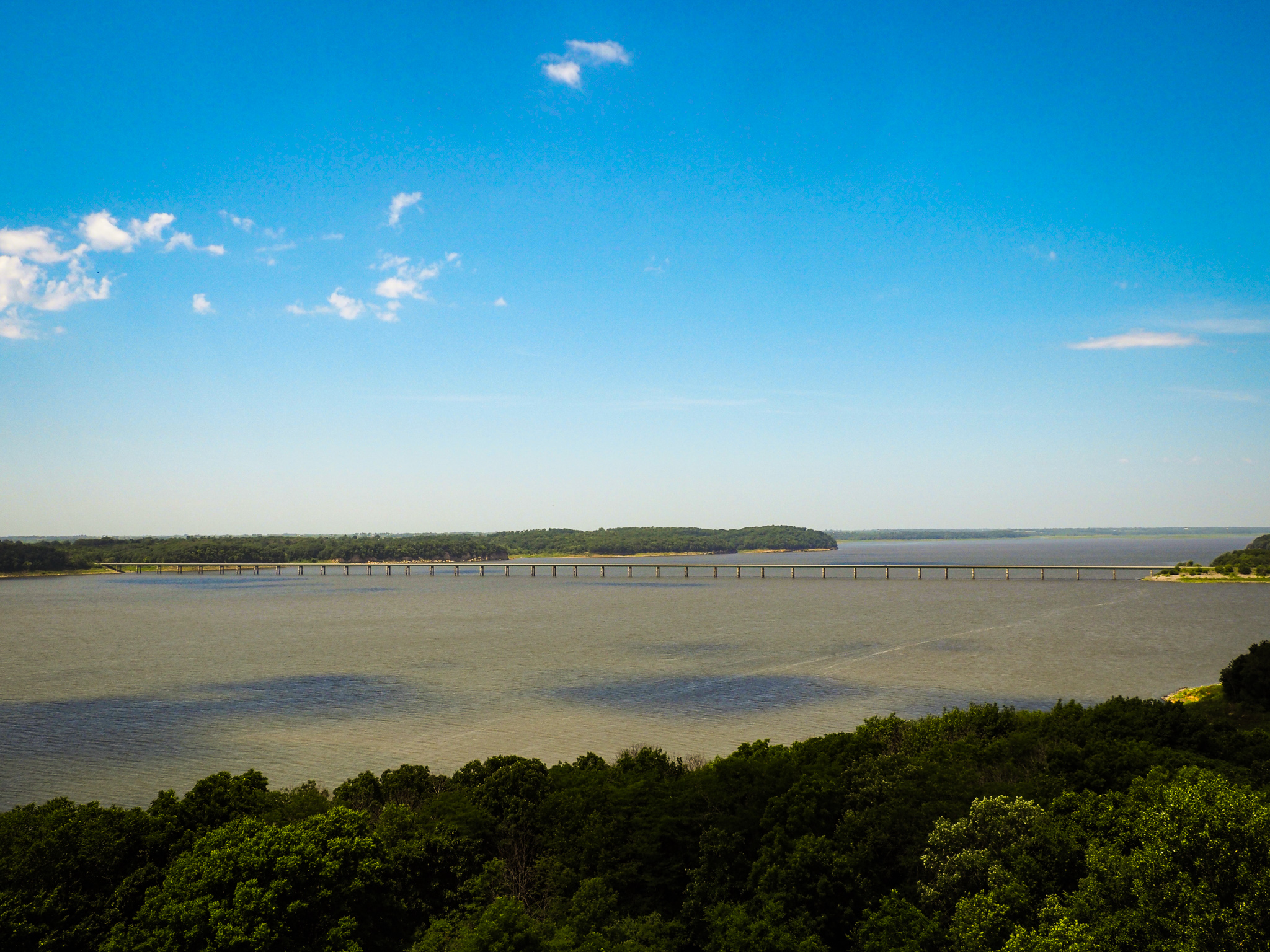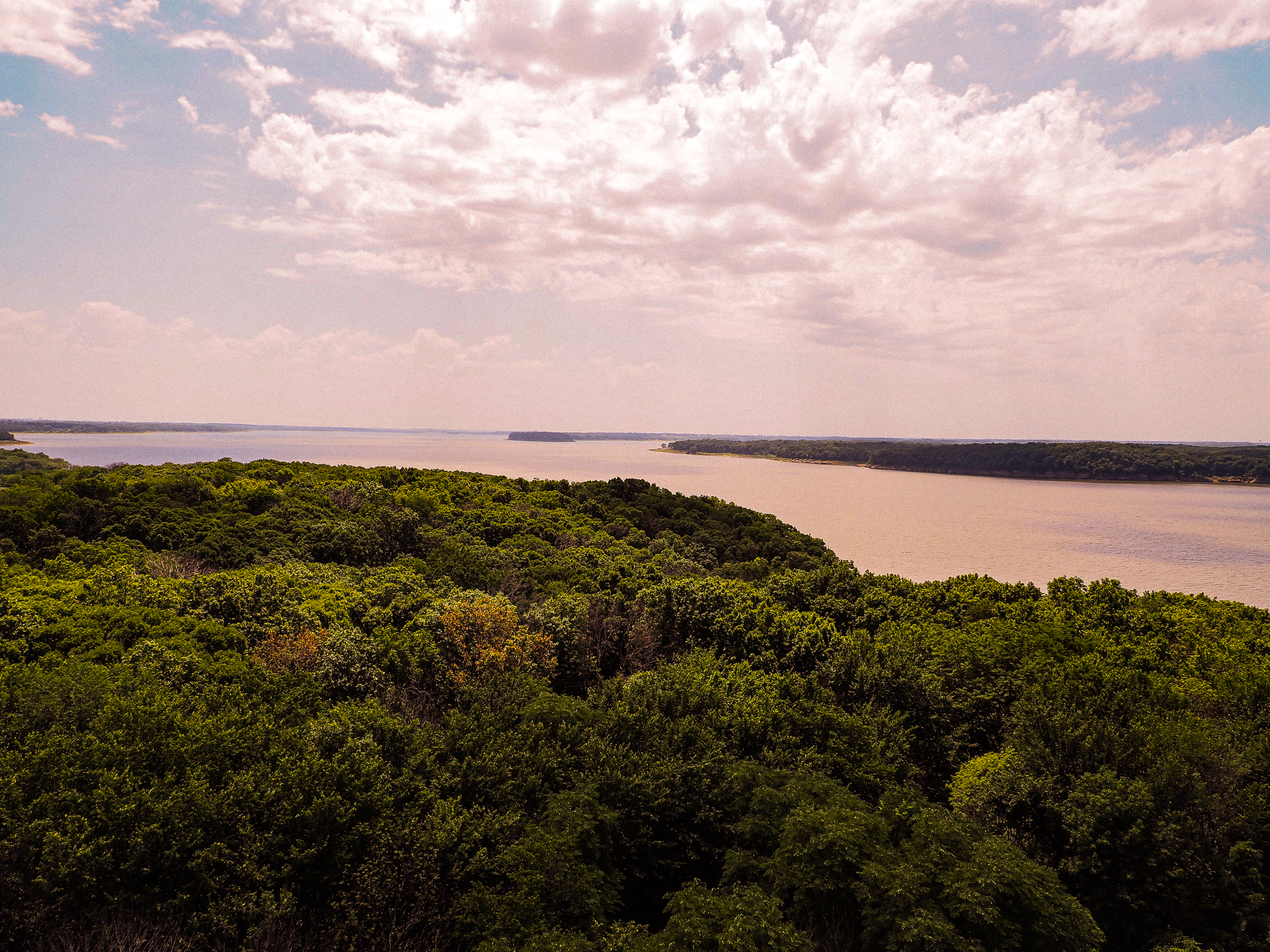 ---
Final Thoughts on Cordova Tower and Cordova Park
With Lake Red Rock being a destination that many people go to, it can potentially get crowded at Cordova Park, especially on weekends. The park offers 7 modern cabins and a pavilion that can be reserved online. There is also a trail from the tower down to the lake if you are not staying overnight but still want to get closer to the water. We enjoyed our time at Cordova Park and would definitely go back. Perhaps next time we will reserve one of the cabins that are right on the lake. For more information or to make a reservation go to mycountyparks.com. Take care, everyone.
---