Looking for Good Vegan Food in Des Moines?
We have been to the Vegan Summer Market at Cowles Commons three times since we moved to Des Moines in early May of 2022. Each time we go, we find incredible new Vegan food items to try. There are a variety of food vendors that show up to the Vegan Summer Market. The food vendors do change, so if you had your heart set on getting the same thing each time, that may not happen, but don't worry because regardless, the food and atmosphere at the market has never disappointed.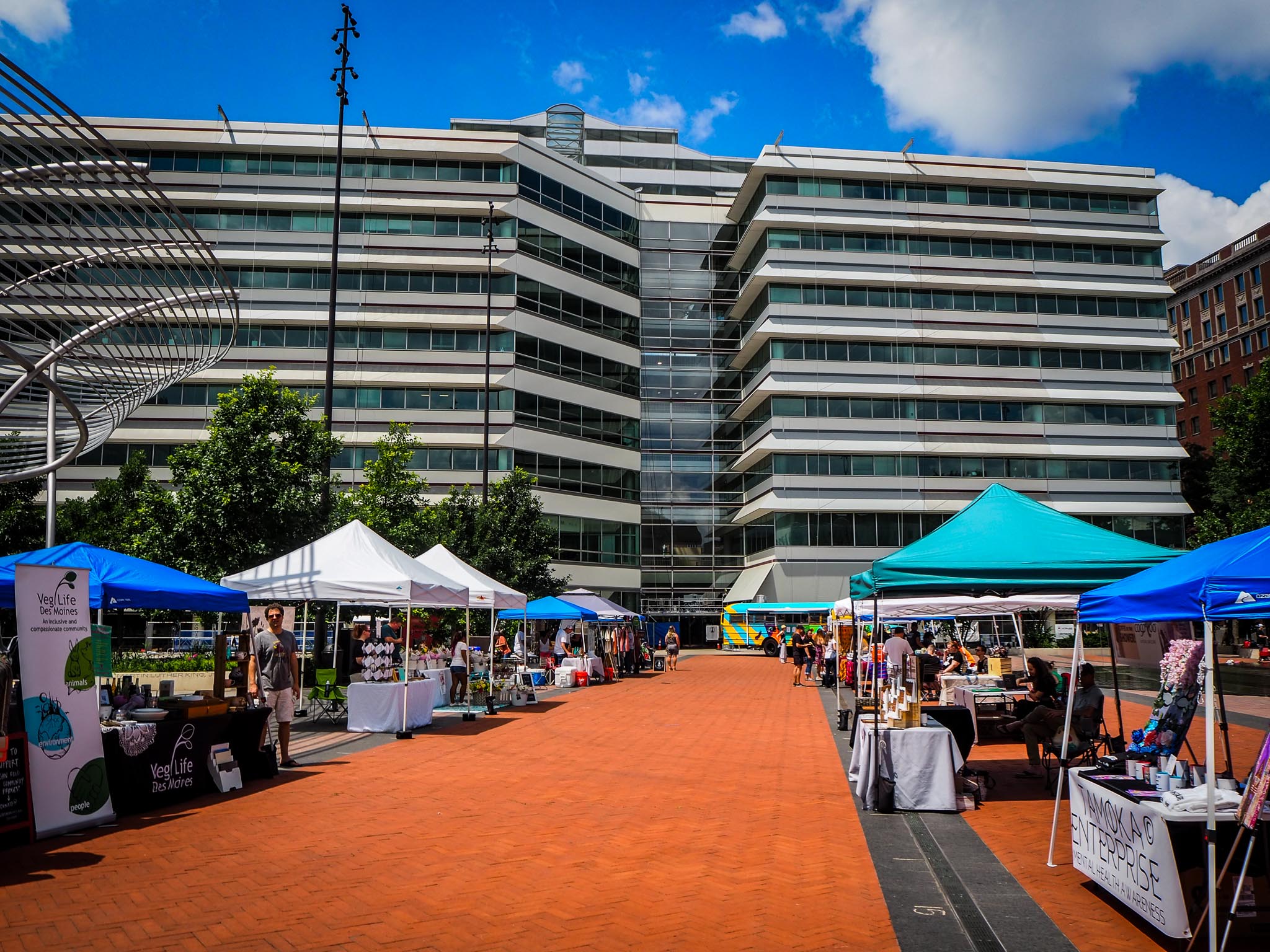 ---
Vegan in Valley Junction – Home Bakery
For sweets and baked goods, we have really enjoyed everything that we have tried from Vegan in Valley Junction Home Bakery. Pictured here is my favorite, the Key Lime Puppy Chow. Inga tried the S'mores Drop Cookie this last time, and that may be her new go to treat. This small home bakery offers numerous mouth watering treats at reasonable prices. Go to vegan-in-valley-juction.square.site for more info.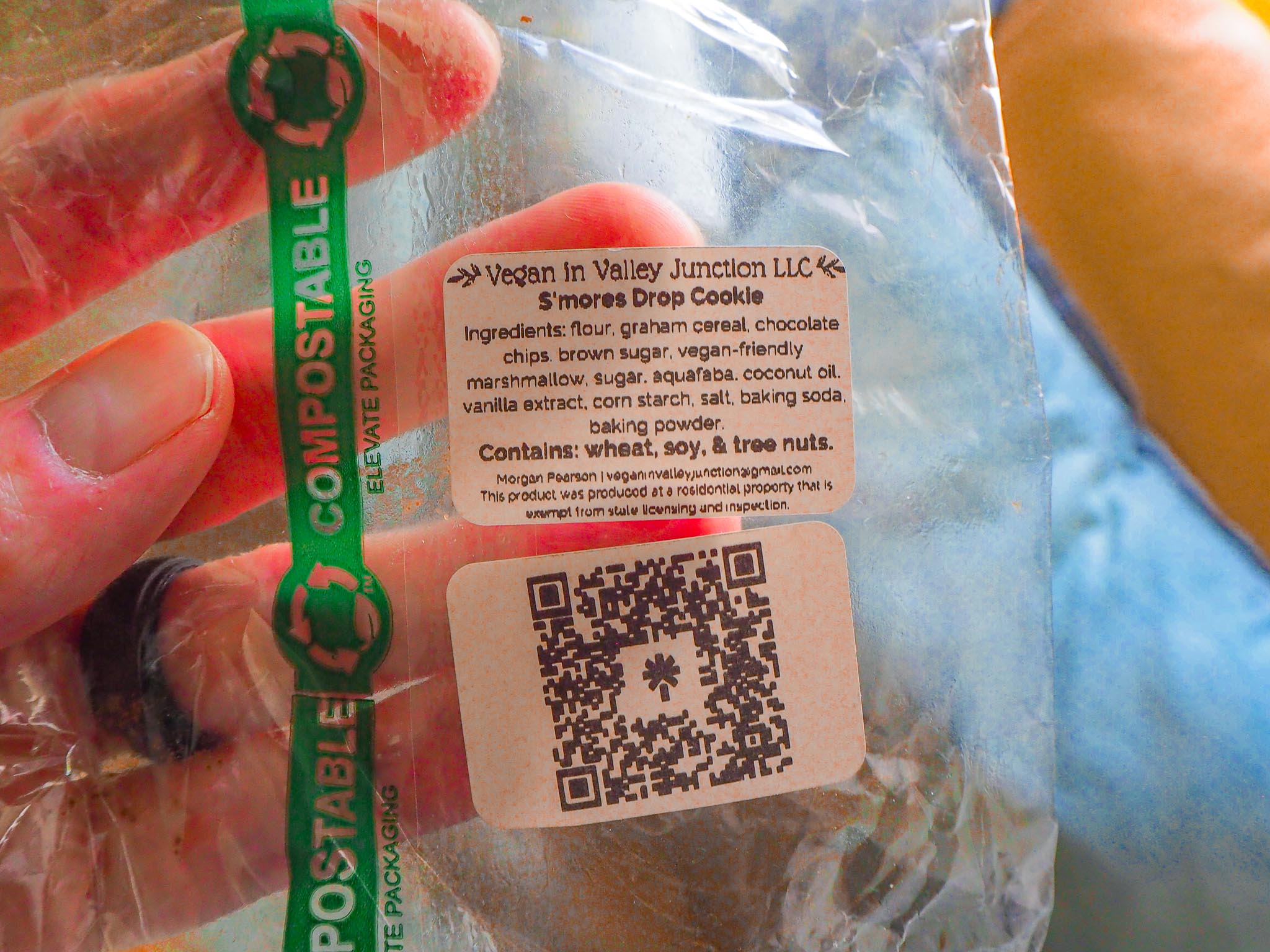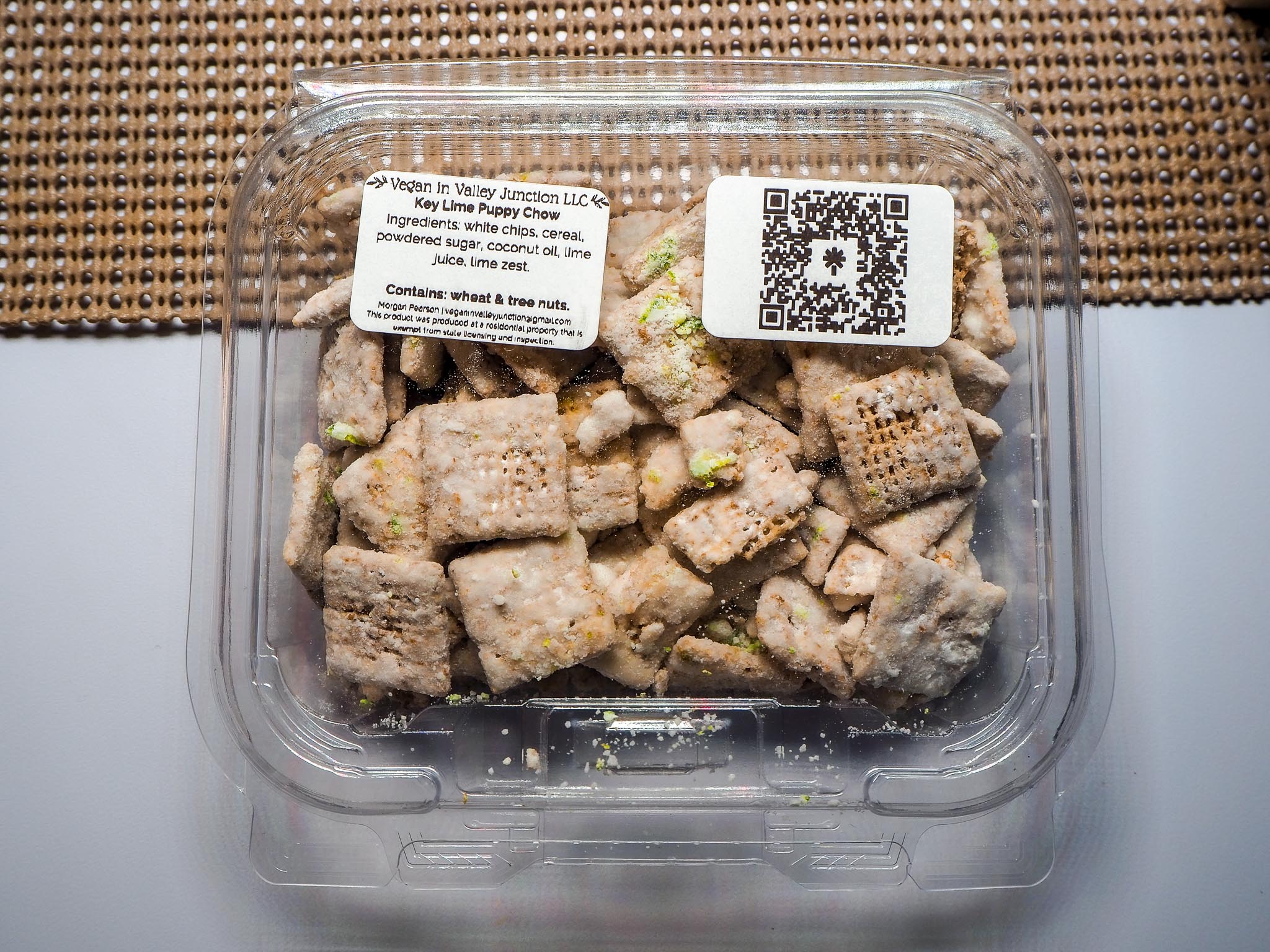 ---
Veggie Thumper – Full Flavored Soul Snacks
The Veggie Thumper Bus is a staple at the Vegan Summer Market. It has been there every month so far. The portions are quite big, so don't be scared off by the prices. We shared the BBQ "Chick'n" & White Bean Nachos and it was plenty for the two of us. Overall, they offer delicious food and good value for money, especially if you have someone to share with and or split the cost. Check out their website www.VeggieThumper.com
---
Gusto Pizza Company
If you are in the mood for some great pizza, look no further than Gusto Pizza Co. Although they were not at the Vegan Summer Market on July 17th, they have been there the two other times that we showed up. They normally have 3-4 different Vegan pizza options and a few other things like the Mac and cheeze shown here. The cost for a slice of pie is about $6.00 and they are pretty good sized. They have some really tasty Lemon Custard Cookies as well, but I was not able to photograph them before they were eaten. Visit them online at www.GustoPizzaCo.com
---
Sivid
Sivid is normally pick-up only, except if you catch them in the Vegan Summer Market. Their menu changes slightly each time, but their food is amazing. Here I have photographed our favorite, the BBQ Jackfruit Sandwich /w Miso Slaw. It's served with some delicious baked beans as well. The other sandwich that we tried from Sivid was the Tofu Banh Mi, and it was extremely good. If you can't get to the market and you want to order through their website, go to www.foodofsivid.com. You won't regret it.
---
Reyes Tamales
One food vendor that we do not dare miss while we are at the Vegan Summer Market is Reyes Tamales. Finding Vegan tamales isn't easy to begin with, but when they available and are this delicious, it's a huge bonus. The tamales are filled with veggies and mushrooms and can topped with two different amazing sauces and fresh cilantro. While you are there, you might as well grab a watermelon cup and an aqua fresca as well. Go check out their Facebook Page for more information.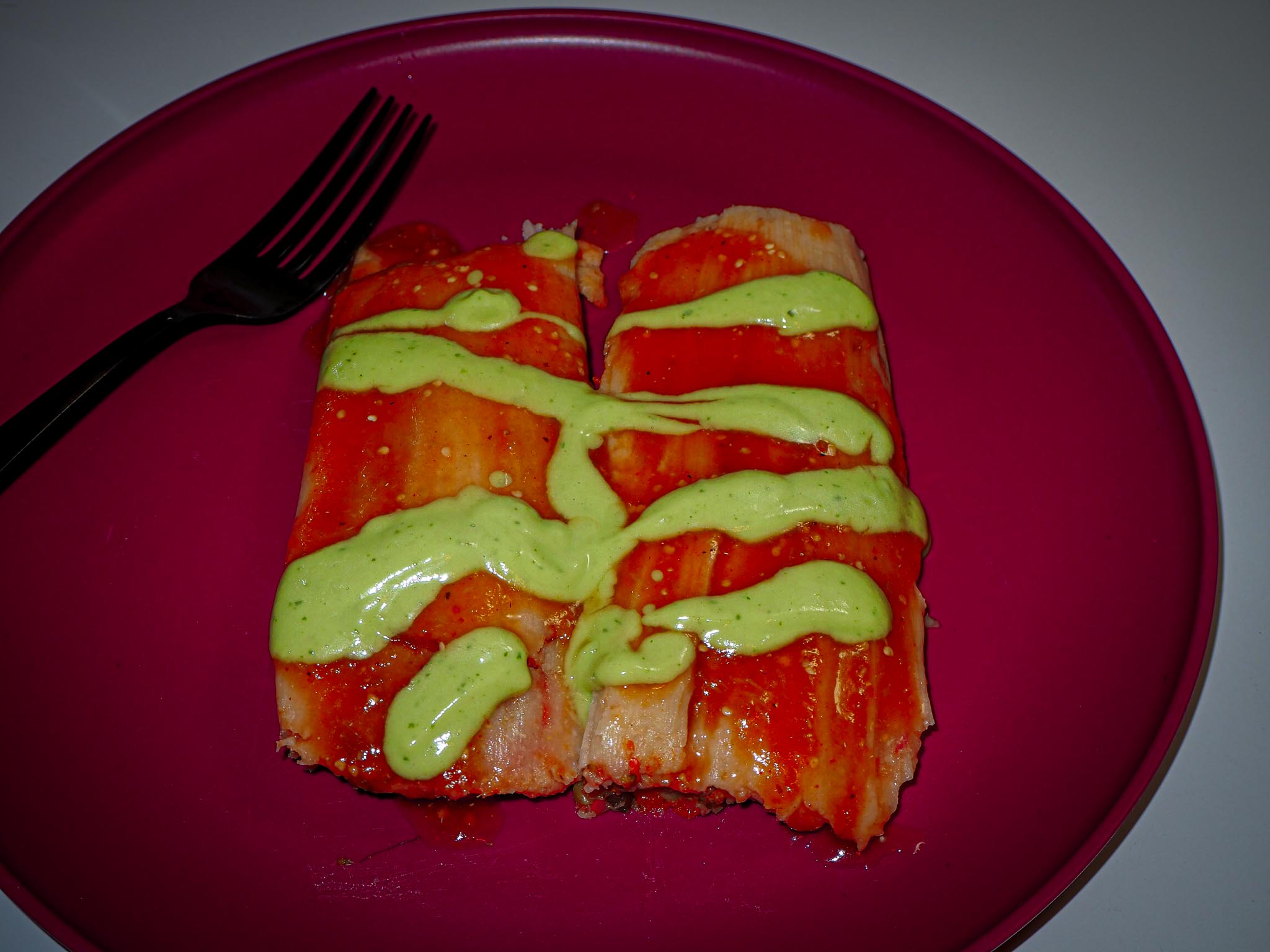 ---