True Food Kitchen | Las Vegas
True Food Kitchen's Menu is easy to navigate as a Vegan. Items that are Vegan friendly are clearly marked. We had no trouble ordering. On top of that, our waitress was Vegan herself, and explained that the chef can also make most of the Vegetarian menu items Vegan via substitution or removing any dairy products. Here is a link to True Food Kitchen's Nutritional Guide if you wanted more detailed information on the menu items.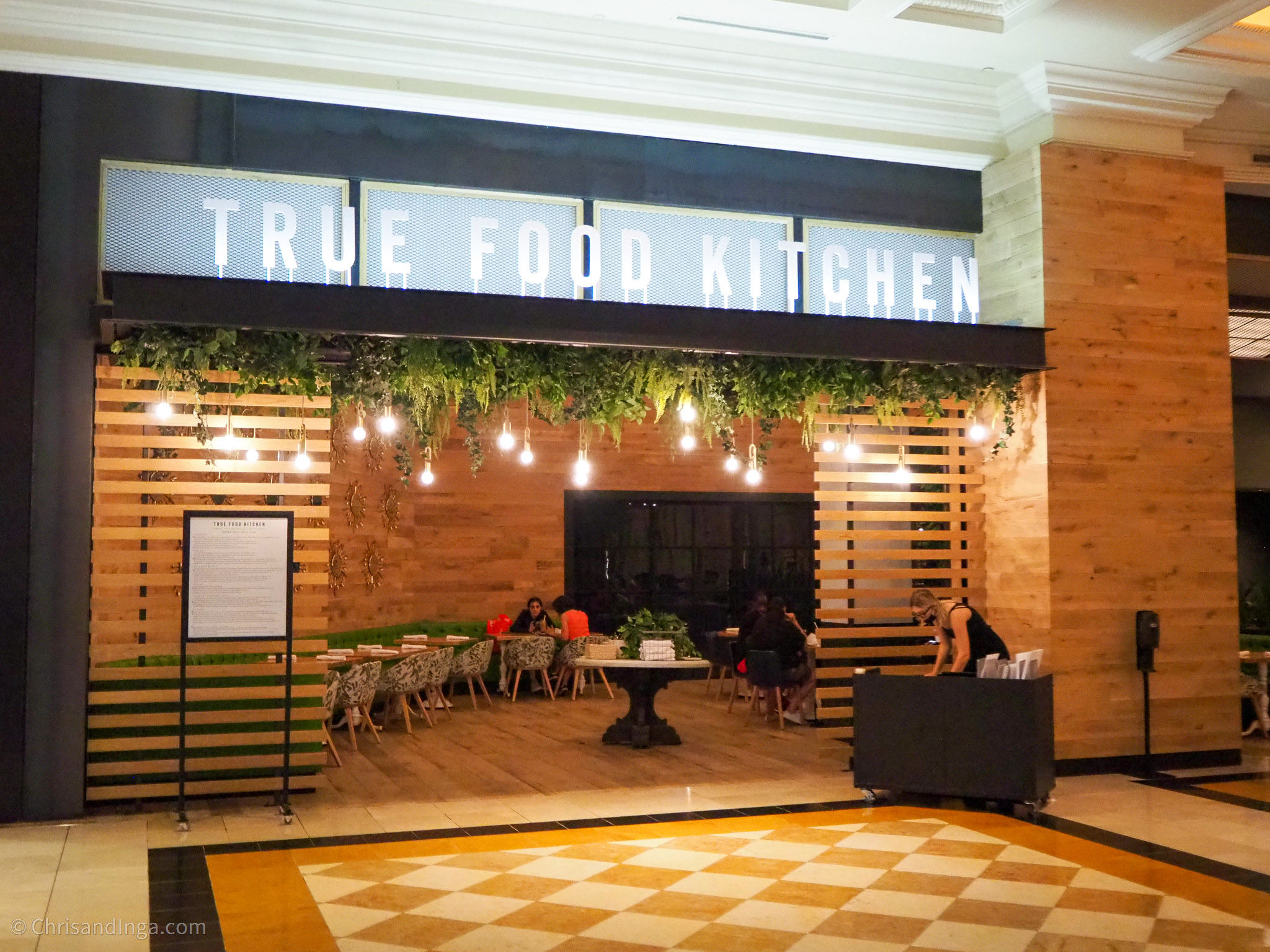 ---
Vegan Double Cheeseburger
My choice for lunch was the Vegan Double Cheeseburger. This is a hand crated burger with real ingredients like portobello mushrooms, walnuts, beets, and kuzu. The flavor is outstanding. The patties are cooked and seasoned perfectly, and the Vegan Cheddar is spot on. I chose the Sweet Potato Hash as my side. The hash was incredible as well. The other side option was a kale salad.
---
Garden Scramble (Veganized)
To make the Garden Scramble Vegan, they had to remove the smoked gouda, and parmesan. In place of the cheese, they offered extra veggies or tofu. We opted for the extra veggies only, but I would try it as a tofu scramble next time, for sure. As it was, the Garden Scramble was a success. Tons of great veggies like sweet potato, broccolini, asparagus, and more.
---
Korean Noodle Bowl /w Tofu
The Korean Noodle Bowl was equally as impressive as the last two dishes. The sweet potato glass noodles are amazing. Inga doesn't eat Mushrooms very often, so I took advantage and ate all of the pickled shitake mushrooms, which were great. With reasonable prices, tons of Vegan options, and very helpful staff, True Food Kitchen is definitely worth checking out.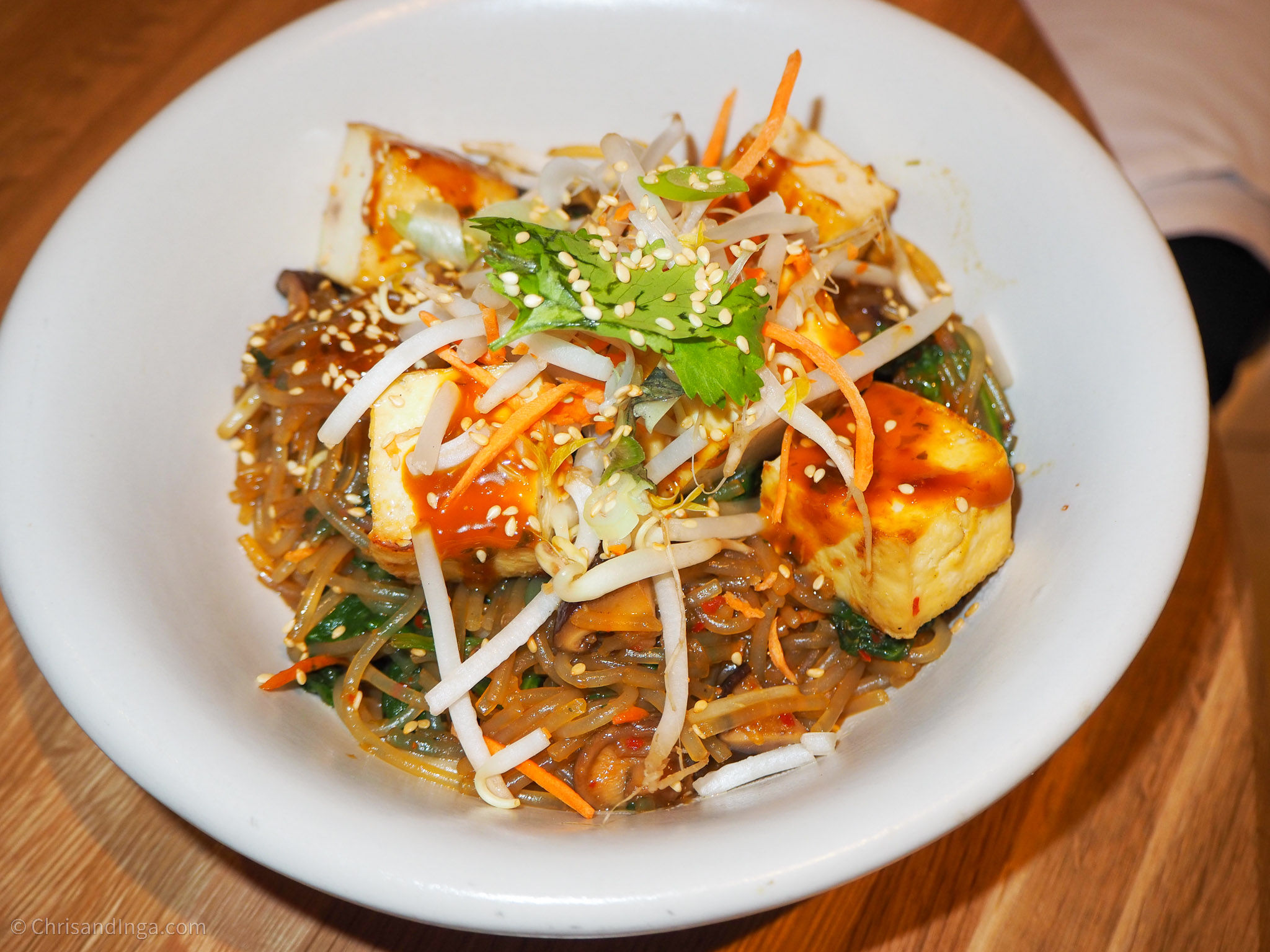 ---